How to Watch the International Space Station Fly Over the US: Flight Path, Time and More Info
People along the East Coast will be able to catch a glimpse of the International Space Station as it flies over part of the United States two nights this week.
The space station will light up the sky Thursday and Friday. As long as skies are clear, people all across the eastern U.S. from Atlanta up to Boston will be able to see the station twinkling amongst the stars around 8:46 p.m. ET on Thursday and around 7:58 p.m. ET on Friday.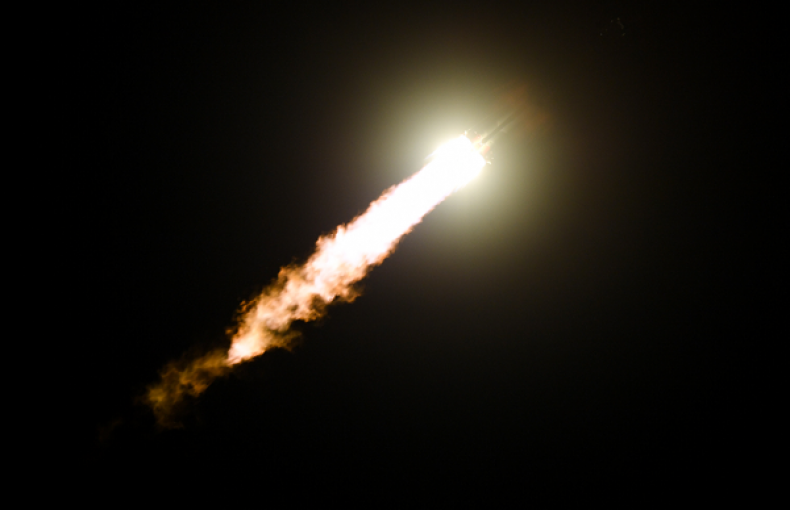 However, the orbiting laboratory will only be visible for a few moments—it travels at a speed of 17,500 miles per hour—and the time in which it passes over each state will vary. The space station is typically the brightest and most visible during dusk and dawn. Viewers can get a more accurate time frame of when the station will be visible in their state by checking NASA's website.
Newsweek subscription offers >
The space station will be the third brightest object in the sky, according to NASA. The high-flying spacecraft orbits at an average altitude of roughly 250 miles above the Earth. Its passage over the Eastern U.S. marks the completion of one of the many orbits around the globe the station has made this year. A new international crew of six astronauts is expected to board the station on September 25.
Newsweek subscription offers >
The station was first launched into space in 1998 and the first crew arrived in November 2000. Astronauts have occupied the spacecraft, which is about the size of an American football field, continuously ever since. The ship features six sleep quarters, two bathrooms and a gym.
The spacecraft serves as a science laboratory for astronauts where they can conduct research that couldn't be achievable on Earth and conduct experiments that can be applied to everyday life on Earth. They also study the effects of microgravity on the human body along with learning how to keep a spacecraft functioning properly for extended periods of time. Peggy Whitson, who spent 665 days aboard the station, holds the record for the most days any human has ever spent in space.
More than 2,400 research investigations have been completed by scientists from more than 103 countries.
Astronauts are responsible for the maintenance and repairs of the space station, which means they often have to go outside the spacecraft to fix things, resulting in crews conducting more than 200 spacewalks outside the space station.
How to Watch the International Space Station Fly Over the US: Flight Path, Time and More Info | Culture