International Women's Day 2018: 15 Quotes From Strong Female Movie Characters
Thursday is International Woman's Day, an annual global celebration to honor achievements made by women from nations worldwide. Also referred to as the United Nations (UN) Day for Women's Rights and International Peace, the day is recognized in multiple countries and occurs every year in the midst of March's Women's History Month. The theme of 2018's International Women's Day is "Press for Progress."
As a fun way to get your International Women's Day started, here are 15 inspiring quotes from strong female characters in movies.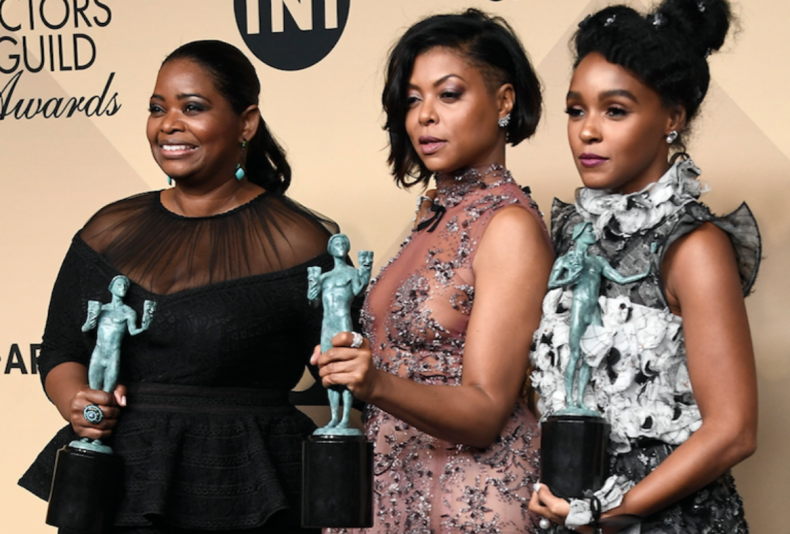 "You is kind, You is smart, You is important." — Aibileen (Viola Davis), The Help
"All I'm trying to say is that there's lots of things that a man can do and in society's eye it's all hunky dory. A woman does the same thing--the same thing, mind you--and she's an outcast." Amanda Bonner (Katharin Hepburn), Adam's Rib
"I'll admit I may have seen better days, but I'm still not to be had for the price of a cocktail, like a salted peanut." — Margo Channing (Bette Davis), All About Eve
"I've touched the darkness that lives in between the light. Seen the worst of this world, and the best. Seen the terrible things men do to each other in the name of hatred, and the lengths they'll go to for love. Now I know. Only love can save this world. So I stay. I fight, and I give...for the world I know can be. This is my mission, now. Forever." — Diana Prince/Wonder Woman (Gal Gadot), Wonder Woman
"You get what you settle for." — Louise Sawyer (Susan Sarandon), Thelma and Louise
"There are 20 bright, highly capable Negro women in the West Computing Group, and we're proud to be doing our part for the country. So yes, they let women do some things at NASA, Mr. Johnson. And it's not because we wear skirts." — Katherine Johnson (Taraji P. Henson), Hidden Figures
"Watch your thoughts, for they become words. Watch your words, for they become actions. Watch your actions, for they become habits. Watch your habits, for they become your character. And watch your character, for it becomes your destiny." — Margaret Thatcher (Meryl Streep), The Iron Lady
"There's more to life than a little money, you know." — Marge Gunderson (Frances McDormand), Fargo
"Just because something works doesn't mean it can't be improved." — Shuri (Letitia Wright), Black Panther
"I have a head for business and a bod for sin. Is there anything wrong with that?" — Tess McGill (Melanie Griffith), Working Girl
"That is my work, my sweat and my time away from my kids. If that is not personal, I don't know what is." — Erin Brockovich (Julia Roberts), Erin Brockovich
"Freedom is power. To live a life untamed and unafraid is the gift that I've been given." — Patience Phillips/Catwoman (Halle Berry), Catwoman
"If I cared about the other 7 billion out there instead of just me, that's probably a much better use of my time." — Mia Thermopolis (Anne Hathaway), The Princess Diaries
"May I please remind you that it does not say 'RSVP' on the Statue of Liberty." — Cher Horowitz (Alicia Silverstone), Clueless
"I'm pretty, I'm smart, I'm strong, I'm a cocoa queen." — Jessica James (Jessica Williams), The Incredible Jessica James
"Make the money. Don't let the money make you." — Diamond (LisaRaye McCoy), The Players Club
"It is with passion, [the] courage of conviction and [a] strong sense of self that we take our next steps into the world, remembering that first impressions are not always correct. You must always have faith in people. And most importantly, you must always have faith in yourself." — Elle Woods (Reese Witherspoon), Legally Blonde