International Women's Day is celebrated in today's Google Doodle with a video honoring a series of firsts in women's history. The Google Doodle highlights the women who paved the way in civil rights, science, art, and more with close-up animations of their hands.
The animation pays tribute to the women pioneers who were the first to achieve a feat and opened the doors for generations of women.
Google says: "Suffragists, academics, gold medalists, entrepreneurs, and more—today's Doodle celebrates the women around the world who overcame the obstacles of their time to create a lasting legacy.
"These firsts stand on the shoulders of countless others—women who laid the foundation, in the past, for today's doors to be finally opened and glass ceilings broken.
"In honor of the trailblazers of the past, present, and future—Happy International Women's Day!"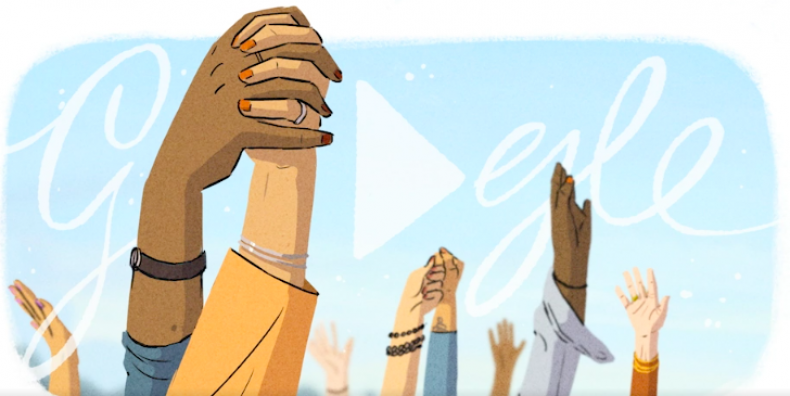 International Women's Day is celebrated annually on March 8 in countries all around the world. It is a day dedicated to celebrating women's achievements, raising awareness about women's equality, lobbying for accelerated gender parity, and fundraising for female-focused charities.
The day began in the U.S. as National Women's Day in 1909 before being celebrated overseas in 1911 when it became International Women's Day. A few years later, it was decided that the day would be celebrated on March 8 annually.
On March 8, 1917, Russian women began to strike for "bread and peace" following the death of more than two million Russian soldiers in World War 1. The women continued to strike for four days until the Czar was forced to abdicate.
After growing as a movement internationally, in 1975, International Women's Day was celebrated by the United Nations for the first time.
Since 1996, the U.N. has established an annual theme for International Women's Day, with this year's theme being "Choose to Challenge."
The International Women's Day Google Doodle was created by animation artist Helene Leroux. She described this project as a moment for her to reflect on everything women have achieved, telling Google in a Q&A: "Celebrating them all over the world—across so many different fields—is incredibly inspiring!"
The theme of women achieving firsts resonated with Leroux, being the first woman in her family to pursue art professionally: "My great grandmother (who I remember drawing with when I was a child) was an incredible artist, but she was never really allowed to pursue art professionally.
"I eventually became the first woman in my family to pursue art studies and create a profession from drawing. I wish she could have had the same opportunity back then!
"l actually snuck in a shot from my profession as an animator in the video. When I started, it was a field dominated by men, and I'm proud to see so many women animators and directors now."
Leroux hopes that the Google Doodle inspires women this International Women's Day: "I hope the Doodle will inspire women to pursue what they want in life, keep fighting for their rights, and pass on the message to future generations.
"There are more and more fields and opportunities for everyone out there; women should feel empowered to pursue what they have a passion for."