International Women's Day: Here Are All The Sexist Things Trump Has Said About Women
The world is celebrating International Women's Day Thursday. At the White House President Donald Trump has two events on his schedule—a cabinet meeting and a roundtable on violent video games.
At the end of last month Trump proclaimed March will be "Women's History Month."
"My Administration is committed to creating conditions that empower women to achieve even more," read Trump's proclamation. This runs counter to much of what he has said and done, say many women and politicians.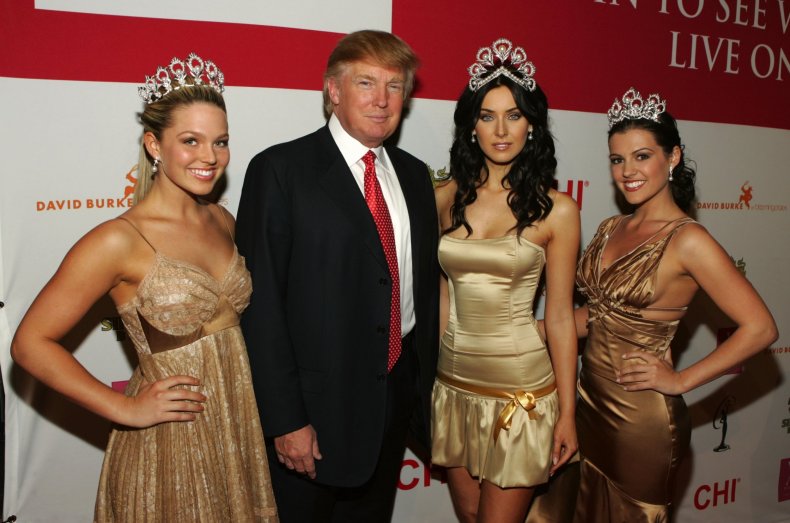 On Wednesday, Sen. Bob Menendez, the top Democrat on the Senate Foreign Relations Committee, and seven of his Senate colleagues, wrote in a letter to the president that they have '"ongoing concern" over his "administration's demotion of the rights of women and girls as a foreign policy priority and efforts to roll back initiatives that have advanced health, prosperity and stability around the world."
At the State Department, they pointed out, the position of Ambassador-at-Large for Global Women's Issues remains vacant. Funding cuts to the UN's family health and planning agency are also going ahead.
But Trump's own daughter Ivanka Trump, Counselor to the President Kellyanne Conway, outgoing White House Communications Director Hope Hicks, White House Press Secretary Sarah Huckabee Sanders, and several cabinet posts, show women have vaulted into powerful roles in his administration.
Read more: Stormy Daniels' attorney says, "yes," porn star had sexual relationship with Donald Trump on NBC's 'Today' Show
"I have tremendous respect for women and the many roles they serve that are vital to the fabric of our society and our economy," Trump tweeted on International Women's Day last year.
However, he has also called individual women fat, a dog, a slob, and in the case of Rosie O'Donnell a "disgusting pig" and "an animal." He has called numerous other women names and judged and objectified them based on their appearance.
A new lawsuit by adult film star Stormy Daniels alleges Trump carried on an "intimate" relationship with her soon after his wife, first lady Melania Trump, gave birth to their son Barron. She is now working to release herself from a non-disclosure agreement. And a former Playboy Playmate also faces the threat of legal action if she speaks about an alleged dalliance with Trump.
Some 16 women have accused the president of various forms of sexual misconduct going back decades. In a 2005 Access Hollywood interview outtake published during the 2016 election, Trump is heard stating that "when you're a star" you can sexually assault women: "Grab 'em by the pussy. You can do anything."
The White House did not respond to a request for details on what Trump will be doing to mark International Women's Day this year.
In his proclamation, Trump said his administration is helping women through the Tax Cuts and Jobs Act passed last year, which gives tax credits to families and companies that give workers paid family and medical leave. He also pointed out the Small Business Administration has increased lending by $128 million to female-owned businesses.
The senators told Trump Wednesday that "while we wholeheartedly agree with these positions, the actions you have subsequently taken run counter to these assertions."