International Women's Day 2018: 10 Great Films Written and Directed by Women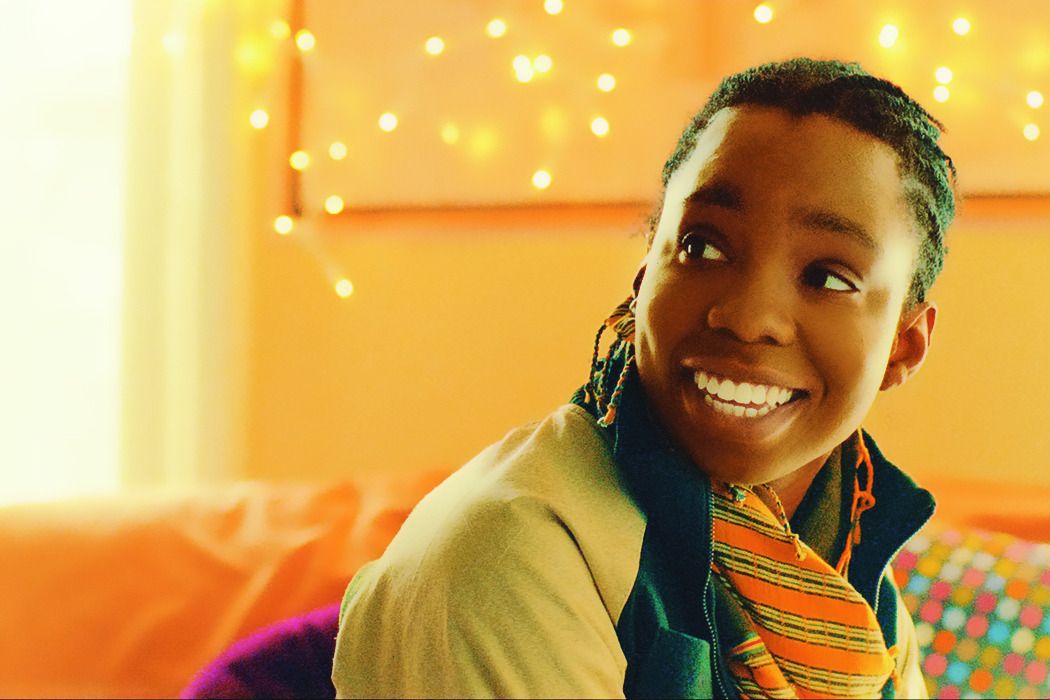 There's no denying that women are underrepresented in Hollywood, and especially behind the camera. A 2017 study released by the Center for the Study of Women in Television and Film found that only 11 percent of the top 250 grossing films of 2017 were directed by women—up from 7 percent in 2016—and only 11 percent were written by women, a two-point drop from the year before.
Those numbers are not encouraging. But women have made Hollywood history recently. Wonder Woman, directed by Patty Jenkins, was the third-highest grossing movie of 2017 with more than $412 million. And this week comes another milestone. Hitting theaters March 9, director Ava DuVernay's A Wrinkle in Time, written by Jennifer Lee based on Madeleine L'Engle's classic novel, is the first film with a budget of more than $100 million directed by a woman of color.
Equally frustrating, the number of great films written and directed by women is far lower than even movies with a female director. Still, when allowed to write their own screenplays and direct the final result, they have unsurprisingly demonstrated a wide range of interests and styles—it's impossible, you might say, to tell a woman's film from a man's film. And they make an impact: Greta Gerwig earned Oscar nominations for original screenplay and directing for Lady Bird, becoming only the fifth women to ever receive a Best Director nod. (She ultimately lost to Guillermo del Toro.)
Hollywood still has a lot of work to do when it comes to inclusion, but we're lucky to have a slowly-growing canon of movies written and directed by women to enjoy. In honor of International Women's Day, here are 10 of Newsweek's favorites.
Seven Beauties, 1975
Written and directed by Italian filmmaker Lina Wertmüller, Seven Beauties is a searing black comedy about the desperation of one man (played by Giancarlo Giannini) to keep his reputation intact. It fearlessly explores its hero's psyche, exposing why he deserted the Nazis in WWII and used his sisters as tools for his own success. Wertmüller became the first woman to receive an Oscar nomination for Best Director, but she lost to Miloš Forman for the admittedly superior One Flew Over the Cuckoo's Nest.
Suburbia, 1983
Director Penelope Spheeris is best known for Wayne's World, but her 1984 film Suburbia (also titled Rebel Streets or The Wild Side) is her most unique work. Exploring her favorite subject—Los Angeles youth culture—Spheeris introduces us to a group of gutter punks by way of teen runaways Sheila (Jennifer Clay) and Evan (Bill Coyne). The film has only a loose plot structure, and it leaves you with an uncomfortable sense that you just spied on kids for a few hours. As challenging as it can feel, Spheeris's film manages to find humanity in a world that's too often turned into a cartoon.
American Psycho, 2000
Writer/director Mary Harron took a satirical novel from noted misogynist Bret Easton Ellis and turned the story of 1980s yuppie Wall Streeter/serial killer Patrick Bateman into an unforgettable film. Christian Bale's slick villain and Harron's pacing ups the novel's bloody, hilarious ante. The skincare monologue, the business card scene, Huey Lewis and the News—Harron's take on the excess materialism of the Reagan '80s adds up to one of cinema's greatest horror films.
Thirteen, 2003
If you were a teenager in the early 2000s, chances are your mother asked to watch this film with you. The melodramatic teen pulp film , with its bleached-out aesthetic, was co-written by director Catherine Hardwicke and Nikki Reed, and includes two superb performances by Evan Rachel and Holly Hunter. The story—which follows Tracy of (Wood), a teenager who rejects the guidance of her mother (Hunter)—is so deliciously of-its-time that it makes for a fascinating rewatch in 2018. Skate-culture period piece Lord of Dogtown, which Harkwicke directed two years after Thirteen using a screenplay by Stacy Peralta, is also a must-watch.
Bright Star, 2009
Jane Campion makes films that look and feel as though they were rendered in watercolor, and Bright Star is her most transfixing. Ben Whishaw plays the poet John Keats as he struggles for a sense of artistic catharsis while keeping the woman he loves at arm's length. As Fanny Brawne, the subject of Keats' most heartfelt and vulnerable poetry, Abbie Cornish delivers a performance so raw it puts your teeth on edge. Of course, literature fans know the film's ending: Keats dies before he and Brawne can consummate their all-consuming love. Campion sweeps us into Brawne's heartache, so that when she learns of Keats' death and gasps, "I can't breathe," you feel the same. (For another transcendent Campion film, see 19TK's The Piano, with Oscar-winning perfromance by Holly Hunter and then-newcomer Anna Paquin. It also garnered the first Oscar nomination for a female best director for Campion.)
Pariah, 2011
In 2017, Dee Rees was one of several women snubbed by the Academy for a Best Director nod—her Netflix original film Mudbound. In 2011, however, Rees made her debut with a story about a black teenager coming out to her family as queer. The intimate coming-of-age story is still one of cinema's best lesbian films, and its choice of naturalistic dialogue keeps it from feeling dated nearly a decade later.
Belle, 2013
British director Amma Asante helms a sweeping historical romance written by Nigerian-British screenwriter Misan Sagay and inspired by a 1779 painting of Dido Elizabeth Belle. Belle (Gugu Mbatha-Raw), the daughter of white, British military captain Sir John Lindsay and Maria Belle, an enslaved African woman in the West Indies, was raised by her British uncle, William Murray. Her complicated life was marred by institutional racism, even within her own family, but Asante gives her a multi-facted biopic that avoids the mawkish or heavy-handed.
Mustang, 2015
Turkish-French director Deniz Gamze Ergüven's debut film, which she co-wrote with Alice Winocour, tells the story of a group of sisters traveling to Istanbul to escape their family's attempts to marry them off. Ergüven encourages barn-burning performances from her young ensemble, making the film into a darker version of The Virgin Suicides—another great film written and directed by a woman, Sofia Coppola.
Diary of a Teenage Girl, 2015
Marielle Heller's film does two tricky things at once: it tells a teen girl's coming-of-age story without villianizing drug use, and it adapts feminist alt-comix without sacrificing any of the original project's cool factor. Newcomer Bel Powley shines as Minnie, and Alexander Skarsgård is his usual sexy/scary as Minnie's mother's boundary-testing boyfriend.
The Love Witch, 2016
Anna Biller's genre-defying horror romance comedy both nails and gently satirizes a 1960s technicolor aesthetic reminiscent of Hammer horror films and Roger Corman schlockfests. Elaine (Samantha Robinson), a modern California witch, uses her magic to seduce men—then kill them. Over the course of Biller's film, her femme fatale archetype is deconstructed and examined from every angle. Elaine is neither hero nor villain; she's simply a flawed and interesting protagonist whose journey to self-actualization only happens to involve killing a list of dudes.