In the wake of the #MeToo movement, the issue of sexual harassment and assault has led people around the world to demand change.
It is estimated that at some point in their lives, one in five women and one in 71 men in the U.S. will be raped, according to the National Sexual Violence Resource Center. Globally, one in three women have survived sexual or physical violence, according to the World Health Organization.
Having survived sexual assault, photographer Elisa Iannacone wanted to find a way to show the psychological impacts of the trauma suffered by survivors.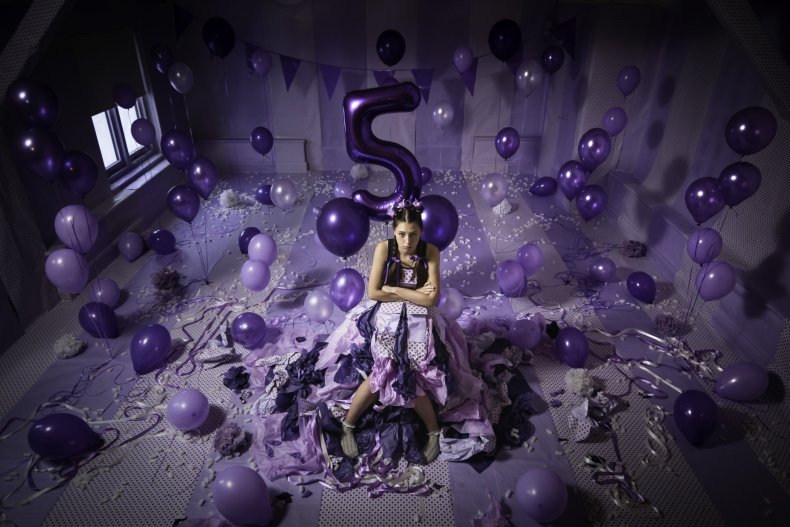 Her new photo project, "The Spiral of Containment: Rape's Aftermath," which is now on display in London, UK at the Oxo Tower, is the result of four years spent meeting with survivors and working with them to express "trauma through art."
Each of the photos featured in the multimedia exhibit shows one of 25 survivors, including Iannacone, in a carefully-constructed scene that survivors psychologically associate with their attack. The photos are accompanied by audio recordings of survivors sharing their stories.
The photographer, who was sexually assaulted in Mexico in 2012, said her own photo, titled "Broken Wings" is "the only one that's devoid of color, so it's all black and white."
"From the beginning I always envisioned my story without color and I think it's because I'm a very colorful kind of person in terms of personality, but I felt like that happened, I was just completely stripped of it," Iannacone told Newsweek.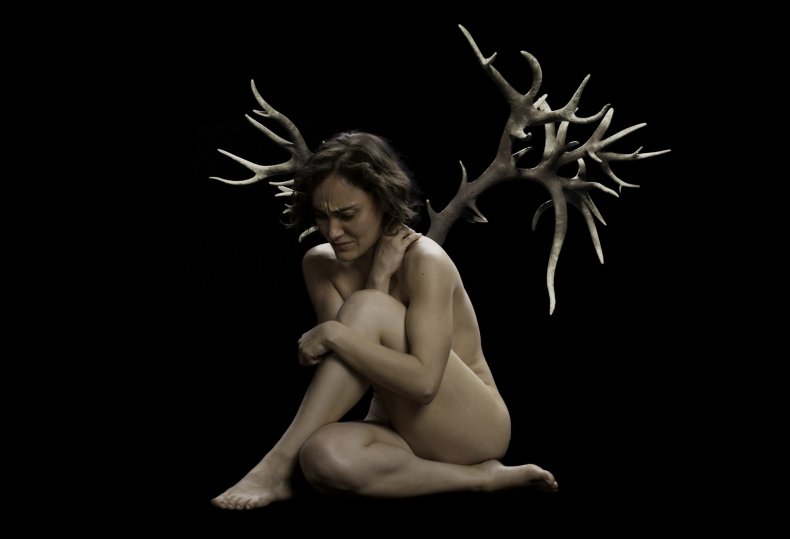 "And then also, emotionally, I made the choice to put myself naked in the image, which was also a very unusual choice for me, but I thought it was necessary to put myself in that vulnerable space to convey the feeling of being stripped naked and feeling like you actually have nothing left."
"I felt at the time that this happened, I had a direction, I had a career, I had a lot of things going for me. And then this happened and I felt like, it's not that I didn't have wings anymore, it's that they were unusable. All the feathers had shed because it was just a skeleton," she said.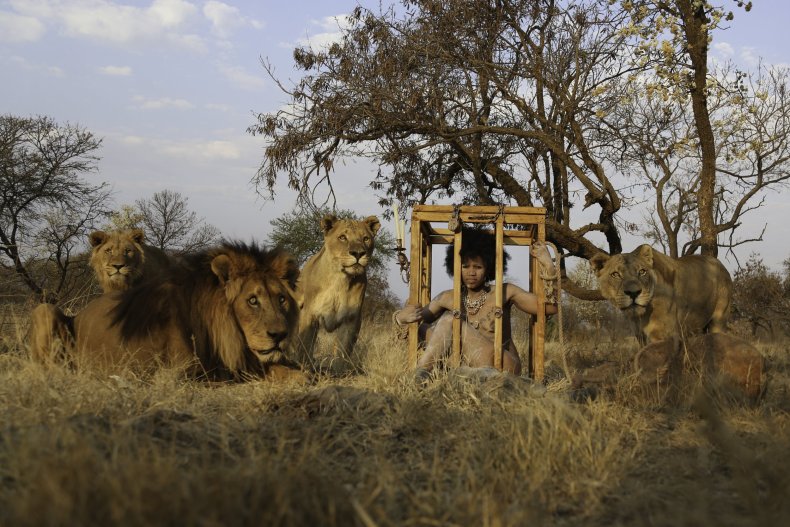 The photographer said she worked closely with participants of the project to determine what their own photos would look like.
"The process is quite collaborative. Each survivor and I would meet and discuss essentially what has spiraled in their minds after the assault. In some cases it's the feeling of being a child. In some cases it's being in a cage or drowning or colors, particular attachments to color because the car was red, the plane was pink or something like this," Iannacone said.
"So, it's really a bouncing back of ideas between the survivor and myself until we come up with a concept that we're both really happy with," she added.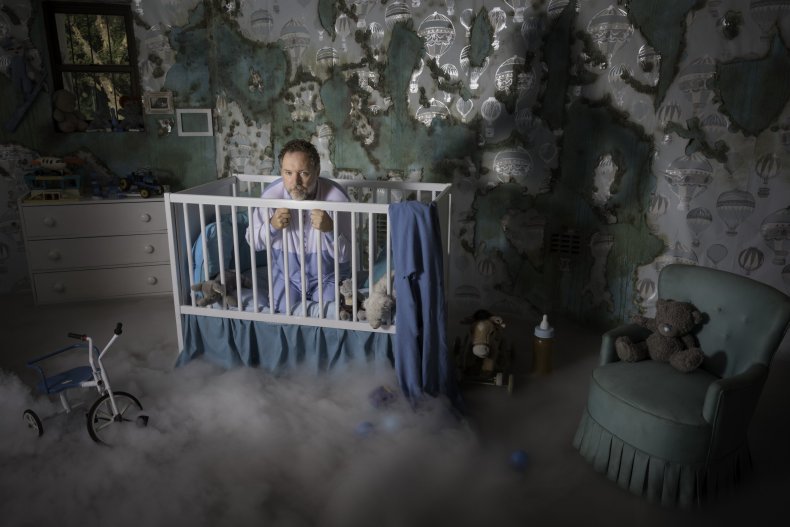 The photographer said participants in the project have told her it has helped them heal. "It's actually been quite healing. I've had people say it's helped them reframe their view on what's happened. I've had some people say they want to hang it in their living rooms and share it with people, which I think is great," she said.
Iannacone said there were also survivors "that thought they might have been much more ready than they were and then they came to terms with the fact that there were still some loose ends in their process and that they might need to go back and process as well."
"I think, if anything, it shifts everyone, so you might think you're in one place and you'll end up in another, for sure. I think inevitably it is healing, but it might help you discover there's a bunch of things you thought you had processed that you might actually have to look at again," she added.
Iannacone said she began her project "when rape was not really in the media storm."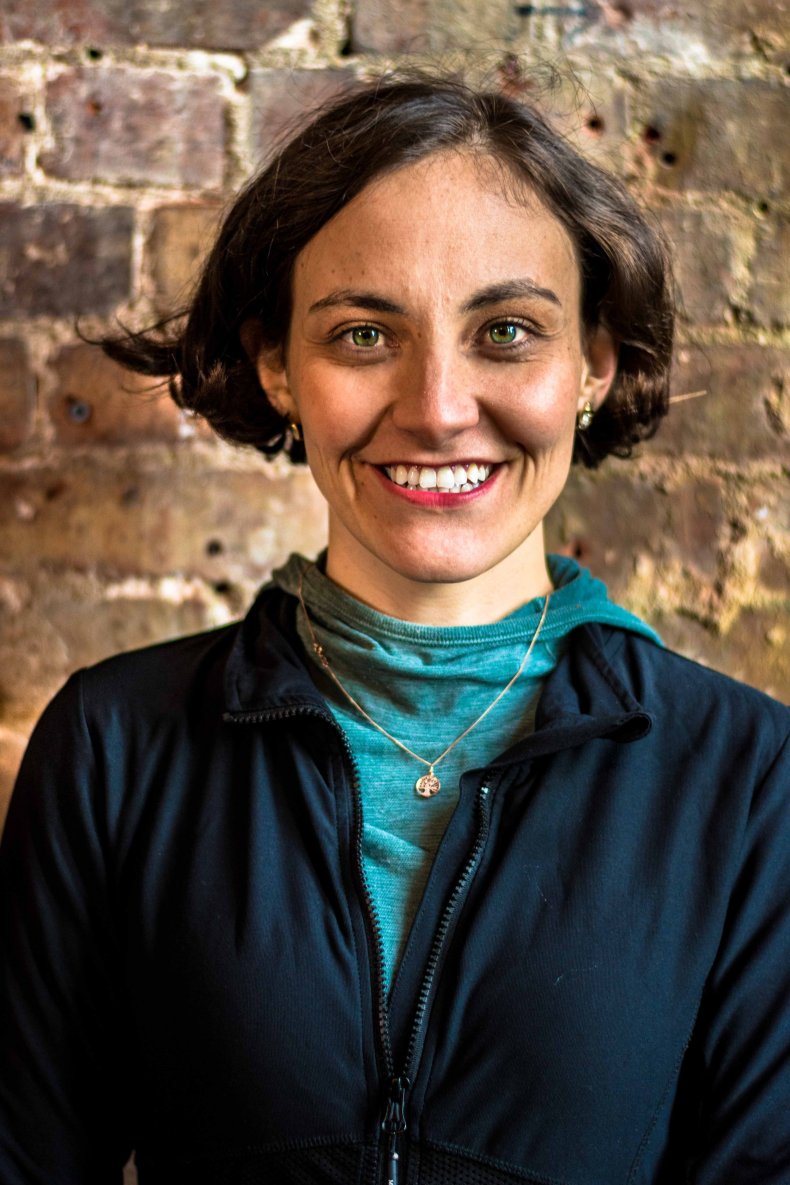 In the wake of the Me Too movement, which saw sexual assault survivors around the world come forward with their experiences, including prominent celebrities, the issue has taken centre stage, where Iannacone hopes it will stay.
"Now that it is there, I just hope that it continues to carry on this kind of wave of change that we're holding and that it creates awareness and that it allows people to empathize."
"I'm sure that a lot of people that come through will see themselves reflected in the work, so i think it's just building a community of people that understand the impact of rape, that reject it and that want to collectively stand against it," Iannacone said. "I think the key to change is to talk about it and not stand for it anymore which is what we've done for way too long."
Elisa Iannacone's "The Spiral of Containment: Rape's Aftermath" project is currently on display in London, UK at the Oxo Tower until March 11 . Visit their website for details