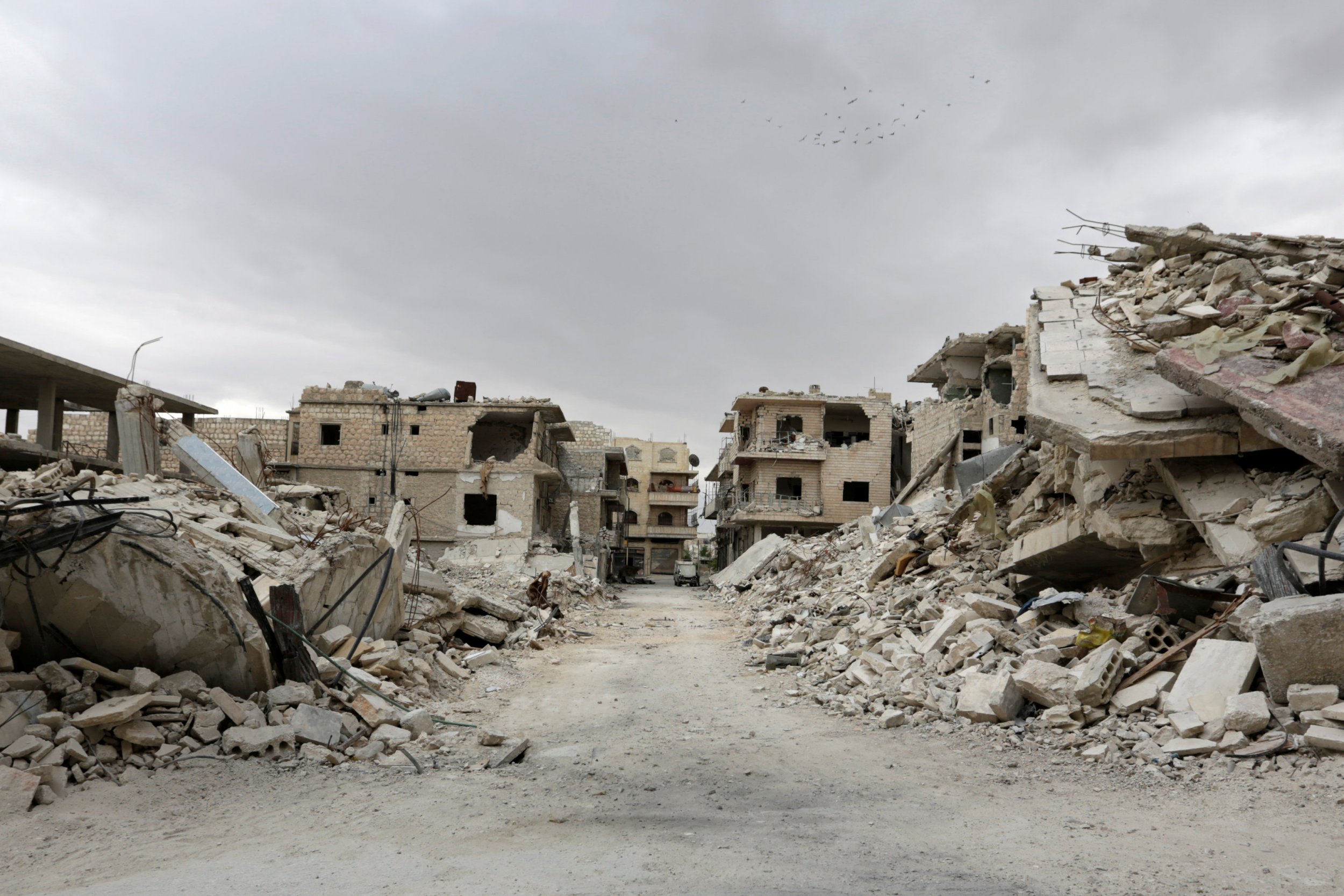 Four journalists, including Newsweek Middle East editor Janine di Giovanni, will be recognized at the 27th International Women's Media Foundation (IWMF) Courage in Journalism Awards later this year, the organization announced on Tuesday.
Along with di Giovanni, who is also a contributing editor at Vanity Fair, Peruvian journalist Mabel Cáceres, Stella Paul, a freelance journalist based in India, and Diane Rehm, host of The Diane Rehm Show on Washington, D.C., public radio station WAMU 88.5 FM, will be honored. All four women have "set themselves apart through extraordinary bravery" and have demonstrated "the uncommon capacity, perseverance, and empathy women journalists bring to their craft—and the barriers they must overcome along the way," according to the IWMF.
Cáceres, editor-in-chief of El Búho Magazine, has reported for more than two decades on government corruption and the exploitation of local resources, despite having her television news program suspended. Di Giovanni has reported on conflict and human rights violations for more than 25 years, while Paul has endured death threats and attacks for reporting on topics including rape and human trafficking.
Rehm, who has hosted her show since 1979 and recently announced her planned retirement from journalism after the 2016 U.S. presidential election, will receive a lifetime achievement award.
"These courageous journalists have faced seemingly insurmountable security threats and personal challenges in reporting on global issues and often their impact on women," Elisa Lees Muñoz, IWMF executive director, said in a statement. "It is an honor to celebrate their commitment to press freedom and their service to other women in their industry with our annual Courage Awards."
Since 1990, the IWMF has awarded prizes to more than 100 women from 54 countries. Previous winners of IWMF Courage Awards include Russian journalist Anna Nemtsova, the U.K.'s Kate Adie and the women of the Baghdad bureau of the Associated Press. This year's awards will be presented at ceremonies in Los Angeles and New York in October.
In 2014, the IWMF established the Anja Niedringhaus Courage in Photojournalism Award to honor the late AP photojournalist who was killed in Afghanistan in 2014 while reporting on the country's elections. The IWMF said earlier this month this year's award will go to Adriane Ohanesian, a freelance photographer based in Nairobi, Kenya.