How Cyber Mobs and Trolls Have Ruined the Internet—and Destroyed Lives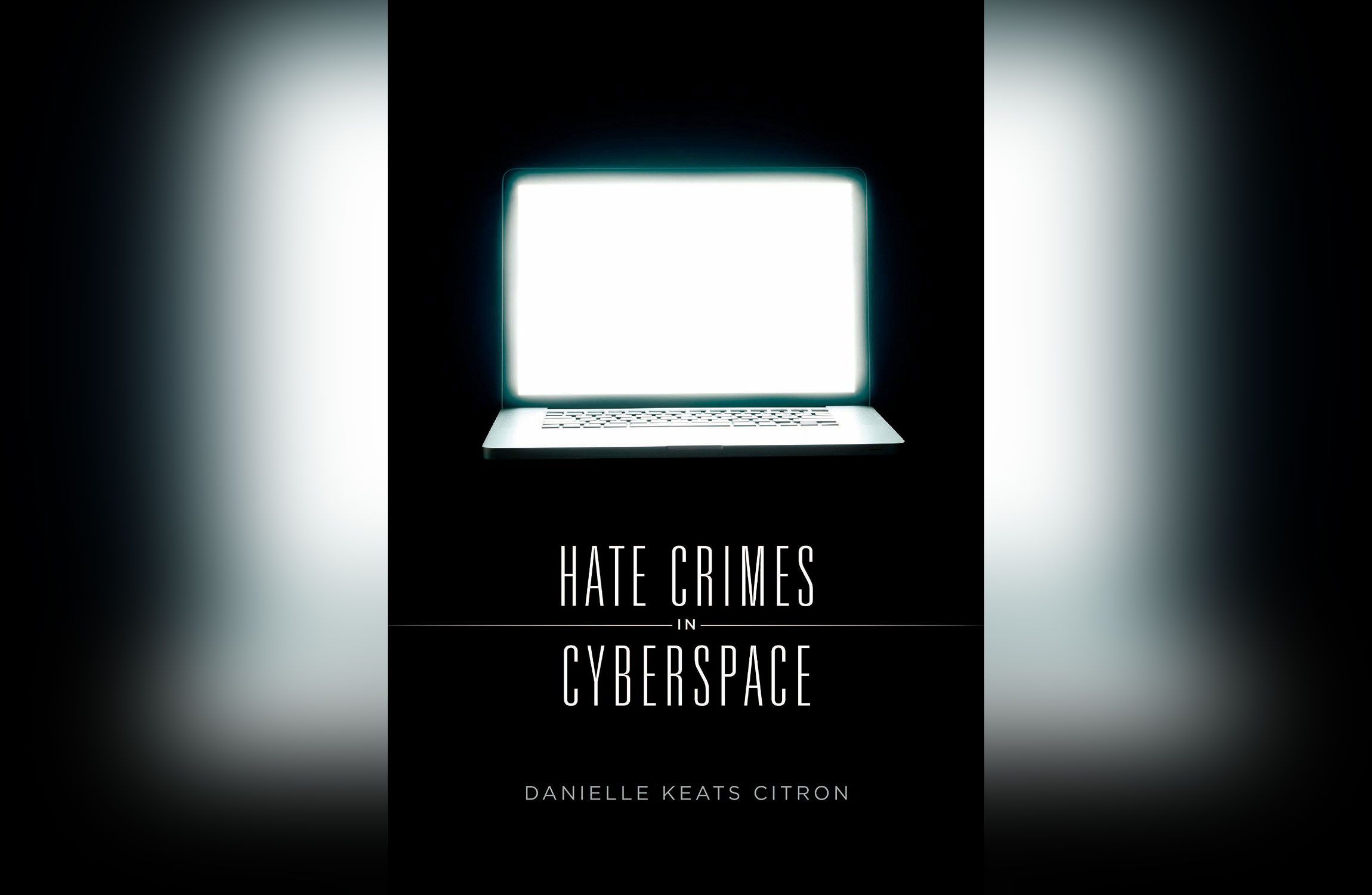 During the summer of 2008, "Anna Mayer" was getting ready to begin her first semester in graduate school. In her spare time, she wrote a pseudonymous blog about her weight struggles, body acceptance, and other personal issues. She enjoyed interacting with her readers and commenting on other blogs; it provided a support system and sounding board for her ideas.
Before school began, she searched her name and found posts describing her as a "stupid, ugly fat whore" who "couldn't take a hint from a man." Anonymous posters listed her e-mail address, phone number, and dating site profiles. She received e-mails warning that the authors knew where she lived. Posters "outed" her as the author of her pseudonymous blog, taunting that the "confessions she's made about her pitiful fat fucking self are now blasted across teh [sic] Internet."1
Over the next year, the attacks grew more gruesome and numerous. Sites appeared with names like "Anna Mayer's Fat Ass Chronicles" and "Anna Mayer Keeps Ho'Ing It Up." Posts warned that "guys who might be thinking of nailing" her should know about her "untreated herpes." A post said, "Just be DAMN SURE you put on TWO rubbers before ass raping Anna Mayer's ST diseased pooper!"
Posters claimed that she had bipolar disorder and a criminal record for exposing herself in public. Racist comments she never made were attributed to her. Posts listed her professors' e-mail addresses, instructing readers to tell them about Mayer's "sickening racist rants." Someone set up a Twitter account in Mayer's name that claimed she fantasized about rape and rough sex. Hundreds of posts were devoted to attacking her.
Mayer could not even guess the identity of the posters. She wondered if the abuse was in retaliation for defending a classmate who blogged about her sexual fantasies. In an anonymous comment, Mayer had showed support for her classmate. There was nothing wrong or unusual in having fantasies. Might that have gotten people angry?
Whatever the reason the cyber mob turned on her did not matter to Mayer; she was terrified. Whoever read the posts might believe that she wanted to have sex and then confront her offline. Posters devoted considerable energy setting up the attack sites. She was stunned that her attackers could figure out that she was behind her pseudonymous blog. Every time she closed her blog and started a new one under a different pseudonym, posters managed to discover her identity and outed her. She stopped blogging; it was not worth the inevitable abuse.
After graduation, she secured a one-year fellowship with a non-profit organization. Shortly after she began working, posts falsely accused her of having been fired from jobs due to her "sexual misconduct." The name of her supervisor appeared next to the suggestion that he needs to be told that she is a "stupid slut." Mayer talked to her supervisor about the posts, a painful and embarrassing task. As she later told me, although he was incredibly supportive, she worried that future employers might not be as understanding.
In our interview, Mayer expressed concerns about finding permanent employment. Many posts were explicitly designed to make her unemployable. Under the heading "Anna Mayer, Do Not Hire," a post said that anyone "thinking about hiring Anna Mayer needs to learn a few facts about her first": Mayer "will give your workplace a bad reputation"; Mayer has health problems, violent tendencies, and a "lack of discretion"; and Mayer is "financially irresponsible" and does not pay her rent.
The posts reappeared in other blogs in what seemed like an attempt to ensure their prominence in searches of her name. They did: 75 percent of the links appearing on the first page of a search of her name were the attack sites and disparaging posts. Given how unusual her real name is, Mayer ultimately decided to include a disclaimer on her résumé, warning employers about what they would inevitably find if they searched her name online.
Mayer's experience is a classic example of cyber harassment and cyber stalking. Although definitions of these terms vary, cyber harassment is often understood to involve the intentional infliction of substantial emotional distress accomplished by online speech that is persistent enough to amount to a "course of conduct" rather than an isolated incident.
Cyber stalking usually has a more narrow meaning: an online "course of conduct" that either causes a person to fear for his or her safety or would cause a reasonable person to fear for his or her safety. I will address the two forms of abuse interchangeably because they are accomplished by similar means and achieve similar ends. I will highlight important differences between them where such differences arise.
Cyber harassment involves threats of violence, privacy invasions, reputation-harming lies, calls for strangers to physically harm victims, and technological attacks. Victims' in-boxes are inundated with threatening e-mails. Their employers receive anonymous e-mails accusing them of misdeeds. Fake online advertisements list victims' contact information and availability for sex. Their nude photos appear on sites devoted to exacting revenge. On message boards and blogs, victims are falsely accused of having sexually transmitted infections, criminal records, and mental illnesses. Their social security numbers and medical conditions are published for all to see. Even if some abuse is taken down from a site, it quickly reappears on others. Victims' sites are forced offline with distributed-denial-of-service attacks.
While some attackers confine abuse to networked technologies, others use all available tools to harass victims, including real-space contact. Offline harassment or stalking often includes abusive phone calls, vandalism, threatening mail, and physical assault. As the executive director of the National Center for Victims of Crime Mary Lou Leary explains, "Stalkers are using very sophisticated technology . . . installing spyware on your computer so they can track all of your interactions on the Internet, your purchases, your e-mails and so forth, and using that against you, forwarding e-mails to people at your job, broadcasting your whereabouts, your purchases, your reading habits and so on, or installing GPS in your car so that you will show up at the grocery store, at your local church, wherever and there is the stalker and you can't imagine how the stalker knew that you were going to be there."
Why affix the cyber label to the abuse? Why not simplify matters and just call it harassment or stalking? Perpetrators engage in persistent destructive behavior, whether it occurs online, offline, or both. The cyber label adds something important, however. It captures the different ways the Internet exacerbates the injuries suffered.
The Internet extends the life of destructive posts. Harassing letters are eventually thrown away, and memories fade in time. The web, however, can make it impossible to forget about malicious posts. Search engines index content on the web and produce it instantaneously. Indexed posts have no built-in expiration date; neither does the suffering they cause.
Search engines produce results with links to destructive posts created years earlier. Strangers can put abusive posts to malicious use five days or five years after they first appear. Now and far into the future, victims' social security numbers may be used to steal their identity and their home address utilized to stalk them in person.
Networked technologies exponentially expand the audience for cyber harassment. Why would perpetrators spend the time and money to send letters by mail when the online audience for a given post is limitless and free? Posts that go viral attract hundreds of thousands of readers.
The Internet's ability to forge connections enables stalking by proxy, whereby perpetrators recruit strangers to help them stalk victims, and group cyber stalking, whereby more than one person is involved in the online abuse. Online harassment can quickly become a team sport, with posters trying to outdo each other. Posters compete to be the most offensive, the most abusive.
An accurate name for such online groups is cyber mobs. The term captures both the destructive potential of online groups and the shaming dynamic at the heart of the abuse. As the legal philosopher Martha Nussbaum observed, "Mobs from dominant groups are notorious for shaming relatively powerless groups, in taking delight in the discomfort of the excluded and stigmatized." Cyber mobs gather online to harass individuals in degrading and threatening ways.
The Internet's unique features help us appreciate why cyber stalking can fundamentally disrupt victims' lives. Fear can be profound. Marianna Taschinger, a 22-year-old, said that she did not feel safe leaving her home after someone posted her nude photograph, home address, and Facebook profile on a porn site. "I don't want to go out alone," she explained, "because I don't know what might happen." Another woman moved to an apartment building with a 24-hour security guard after her nude photos and contact information appeared online; she no longer felt safe in her home.
In some cases, online abuse has resulted in just what victims' dread: rape and real-world stalking. In December 2009 an online advertisement on Craigslist featured a woman's picture next to her "interest" in "a real aggressive man with no concern for women." The woman's ex-boyfriend Jebidiah Stipe wrote the post; he had previously impersonated several other women in online advertisements. But this time, more than 160 people had responded to the ad, including Ty McDowell.
Stipe sent McDowell text messages with the woman's home address and false claims of her fantasies about "humiliation, physical abuse, and sexual abuse." McDowell attacked the woman as she returned home, forcing his way inside. He shoved her into the house and wrestled her to the floor. At knifepoint, he bound and blindfolded her. Then he raped her and abused her with a knife sharpener.
During the attack, he told her, "You want an aggressive man, bitch, I'll show you aggressive." The woman was left bound and gagged on her kitchen floor. When caught by the police, McDowell said that the woman had asked him to rape her. He was responding to her advertisement, he insisted.
In 2012 a similar case unfolded in Maryland when strange men began showing up at a woman's doorstep, claiming they had been e-mailing with her and were there to have sex. Her ex-husband had posted Craigslist ads in her name that expressed a desire for sexual encounters with titles like "Rape Me and My Daughters." Other ads offered to sell the sexual services of her then-12-13-year-old daughters and 12-year-old son; the children's photos appeared next to the family's home address.
The woman's fake profiles appeared on popular social networks like Facebook and pornography aggregators like XTube. More than 50 men came to her home demanding sex. Some tried to break in. The woman moved out of state, pulling her children out of their schools. She found a new job, but it paid less and barely covered her bills.
Despite the woman's repeated requests to remove the ads, several remain online. "Many people think you can ignore stuff that's posted online," she said. "Virtual reality [can] [become] reality, and it ruins your life."
Cyber harassment victims may go into hiding to protect themselves from further abuse. A hate group targeted the feminist author Jessica Valenti on the radio and online. She received hundreds of sexually threatening e-mails. Her home address appeared on online forums. Valenti removed as much of her personal information from the web as she could and rerouted her mail to a P.O. box. She now uses a fake name when she travels and no longer keeps a public calendar of her speaking events.
Victims change schools to avoid further abuse. Consider the experience of a heterosexual high school student who pursued a singing and acting career. The student maintained a website under his stage name featuring his photograph, a brief biography, and a "guestbook" for visitors to post comments. Students at his school discovered the site and started posting on his guestbook page.
Writing under pseudonyms, they attacked the student in a series of frightening and homophobic posts. "I'm going to kill you, faggot," one wrote. According to his father, the threatening postings terrified his son and his entire family. The student withdrew from school and moved with his family to another town.
The professional costs are steep. Cyber harassment can destroy business relationships. Consider what happened to a well established dentist working in Manhattan. In 2011 she asked a patient to remove negative online reviews that she believed contained baseless lies. The patient sued her after she charged him a fee for keeping the reviews posted in violation of their confidentiality agreement.
Although getting patients to sign confidentiality agreements prohibiting bad reviews runs counter to important free speech values and fair competition concerns, those concerns cannot justify what was done to her. News of the patient's lawsuit sparked a torrent of online abuse at the hands of posters who may have had no connection to the patient. Over three hundred anonymous posts attacked the dentist, falsely claiming that she suffers from AIDS and sleeps with her patients.
At home and at the office, she received threatening phone calls. Her perfect five-star ratings on popular review sites plummeted to one star. Defamatory posts appeared at the top of searches of her name. Within six months, she was struggling to keep patients and attract new ones. Her medical malpractice carrier raised her insurance rates to an astronomical level. Finally, she closed her practice in July 2012.
Because searches of victims' names prominently display the online abuse, many lose their jobs. Employers fire targeted individuals because they worry that damaging posts reflect badly on them and could distract their employees from their work. Schools have terminated teachers whose nude pictures appeared online without their permission.
A government agency ended a woman's employment after a coworker circulated her nude photograph to colleagues. A bank fired a financial sales consultant after someone impersonated her on a prostitution site, falsely suggesting her interest in having sex for money and listing her work supervisor as the person to contact to arrange sexual encounters.24
Cyber harassment victims are at a distinct disadvantage when they look for new jobs. Most employers rely on candidates' online reputation as an employment screen. According to a 2009 Microsoft study, nearly 80 percent of employers consult search engines to collect intelligence on job applicants, and about 70 percent of the time they reject applicants due to their findings.
Common reasons for not interviewing and hiring applicants include concerns about their "lifestyle," "inappropriate" on-line comments, and "unsuitable" photographs, videos, and other information about them. According to the social media firm Reppler, 90 percent of employers conduct online searches for prospective hires.
Job applicants usually do not get a chance to explain destructive posts to employers searching them online. Recruiters do not contact them to see if they actually posted nude photos of themselves or if someone else did. They do not inquire about defamatory falsehoods posted online. Targeted individuals cannot refute claims that they harbor rape fantasies, suffer from sexually transmitted infections, or have a poor job history.
The simple but regrettable truth is that after consulting search results, employers take the path of least resistance. They just do not call to schedule interviews or to extend offers.
To avoid further abuse, victims withdraw from online activities, which can be costly. Closing down one's blog can mean a loss of advertising income. In some fields, blogging is key to getting a job. According to Robert Scoble, a technology blogger, people who do not blog are "never going to be included in the [technology] industry."
When victims shut down social media platforms like Facebook, LinkedIn, and Twitter, they are saddled with low social media influence scores that can impair their ability to obtain employment. Companies like Klout measure people's online influence by looking at their number of social media followers, updates, likes, retweets, and shares. Some employers that see low social media influence scores refuse to hire those candidates.
Our reliance on networked information to assess job candidates will only increase as algorithmic tools become more sophisticated and less expensive. Today human resources rely on Big Data—the collection and analysis of massive databases of information—to identify job prospects. Analytics firms crunch data to search for and assess talent in particular fields. Remarkable Hire scores a candidate's talents by looking at how others rate his or her online contributions. Talent Bin and Gild create lists of potential hires based on online data. Big-name companies like Facebook, Wal-Mart, and Amazon use these technologies to find and recruit job candidates.
Will algorithms identify targeted individuals as top picks for employment if they have withdrawn from online life? Will they discount online abuse so that victims can be evaluated on their merits? One can only guess the answers to these questions, but my bet is that victims will not stack up well next to those who have not suffered online abuse.
Along with these professional problems, cyber harassment victims incur legal fees, child care costs, and moving expenses. The average financial impact of cyber stalking is more than $1,200. According to a recent study, individuals who are stalked online take more self-protective measures, pay higher out-of-pocket costs, and experience greater fear over time than individuals who are stalked offline.
A computer science professor claimed that online harassment at the hands of her former student and his highly skilled hacker supporters cost her "thousands of dollars in legal fees, hundreds of hours of lost work time, the dismantling of my chosen career, and made it so I cannot use the degrees I worked so hard to obtain."
Elizabeth Cargill, a psychologist who works with cyber stalking victims, explains that when someone is harassed online, it feels like the perpetrator is everywhere: Facebook, e-mail, message boards, and outside the office. As a result, emotional harm and distress routinely accompany the financial costs. Posttraumatic stress disorder, anorexia nervosa, and depression are common. Cyber harassment victims struggle especially with anxiety, and some suffer panic attacks. Researchers have found that cyber harassment victims' anxiety grows more severe over time.
If victims can afford it, they seek help from psychologists, psychiatrists, and social workers. They have difficulty thinking positive thoughts and doing their work. One law student facing cyber harassment said, "I'm a fairly self-confident person. . . . But for the last two months of school, I was absolutely neurotic, glaring at anyone I didn't know who made eye contact with me, and doing my best to not let myself check that stupid board to see what they were saying."
Annmarie Chiarini, an English professor, wrote that after her ex-boyfriend uploaded her nude image and the missive "Hot for Teacher—Come Get It!" on porn sites, she "oscillated between panic and persistent anxiety. I would wake up at 3 am and check my email, my Facebook page, eBay, then Google my name, a ritual I performed three times before I could settle back down."
It's not surprising that young people are more likely to experience severe emotional distress from cyber harassment. A national study of middle and high school students found that 45 percent of lesbian, gay, bisexual, and transgender (LGBT) youth who experienced cyber harassment felt depressed and more than 25 percent wrestled with suicidal thoughts.
Seventeen-year-old Rehtaeh Parsons killed herself after she was gang-raped at a party and a photo of the rape was posted online. Fourteen-year-old Jill Naber hanged herself after a photo of her topless went viral. Fourteen-year-old Jamey Rodemeyer committed suicide after being terrorized online for being gay.
Fifteen-year-old Amanda Todd took her own life after a stranger convinced her to reveal her breasts on her webcam and created a Facebook page with the picture. Just before killing herself, she posted a video on YouTube explaining her devastation that the photograph is "out there forever" and she can never get it back.
These cases are not unique. During the six years that I have been writing and speaking about cyber harassment with academics and members of the public, many have insisted that too much is being made of what they call unusual cases. However, cyber harassment and cyber stalking incidents are devastating and endemic. Thousands upon thousands of similar incidents occur annually in the United States. The 2012 National Cyber Security Alliance-McAfee survey found that 20 percent of adults have been affected by cyber stalking, persistent harassing e-mails, and other unwanted online contact. Each year, 3.4 million adults are victims of stalking, one in four of whom experience cyber stalking.
The Bureau of Justice Statistics estimated that in 2006, 850,000 people endured physical stalking with an online component, such as threats over e-mail and text, attack sites devoted to them, or harassment in chat rooms, blogs, and social networks. Over 40 percent of the New York City Police Department's Computer Investigation and Technology Unit's (CITU) closed cases from 1996 to 2000 involved aggravated cyber harassment.
Evidence suggests that harassment via networked technologies is increasing. College students report having faced more sexually harassing speech online than in person. Researchers predict that 30 to 40 percent of Internet users will face some form of cyber harassment in their life. Real-space stalking with no online component is more prevalent than stalking online with or without a physical component, but that may soon change.
Cyber stalking victimization strongly correlates with time spent online—especially for young people who are online for hours a day. The National Institute of Justice explains that the "ubiquity of the Internet and the ease with which it allows others unusual access to personal information" make individuals more accessible and vulnerable to online abuse. Harassing people online is far cheaper and less personally risky than confronting them in real space.
From Hate Crimes in Cyberspace by Danielle Keats Citron. Copyright © 2014 by the President and Fellows of Harvard College. Used by permission. All rights reserved. It is available from Amazon here.