A widow has taken to Reddit to share the inappropriate messages that her husband's former coworker sent to her following his death, and the internet is disgusted.
In the post that was shared to the discussion-based site on December 28, the woman, known by the account name 11_11_2021, uploaded a series of screenshots purporting to show the text exchange.
It begins with the man messaging her, apologizing for the "awkward run in earlier" to which she replies "it's okay thanks."
He then goes on to pass on his condolences by writing: "I lost my dog recently so i know how your feeling I'm here to listen if you want."
She thanks him, then the bold man writes: "Your husband is a lucky man. Sorry was."
Keeping her cool she replies: "Thanks for clarifying, wouldn't have known what you meant if you didn't add in the 'was' there.."
Incredibly, the man persists, telling her she is very beautiful and he doesn't want to screw up "my chance with you."
He then tries to ask her out on a date despite that fact that she says she is "not ready for anything like that."
When she rejects his offer twice, he then comes back with "should have known you were just a pretty face. You aren't even that pretty."
Shockingly he then apologizes again, offering to make dinner in order to make amends, revealing he still has her address from when he came over previously.
When she says "no" once more he explains: "Your husband would want you to be with a man he knows will treat you right."
According to a 2021 U.S. Census Bureau report, adults that were widowed in the preceding 12 months were most likely to be 65 or over, 71 percent of men and 69 percent of women.
Additionally, after divorce or widowhood many adults do marry again, with older adults having a richer marital history. For instance in the 60-to-69-year-old bracket, 23 percent have married twice.
The post has garnered lots of outrage online, with more than 57,800 upvotes and surpassing 5,000 comments.
One Redditor, ___whodis, wrote: "If he worked with your husband, please send this to his boss immediately."
Another person, Iconv1, added: "Wow. This one actually upset me. I'm surprised every day on how low people can actually get."
Cooler_ThanU typed: "This is awful. I'm so sorry for your loss, and I hope somebody kicks this guys teeth in for this. This is next level nice guy nonsense.
"Tell several friends about this, keep the door locked, or maybe even consider staying elsewhere for a while, and don't go to wherever you ran into this idiot.
"The whole 'I have your address' is without a doubt a low key threat. You may even want to consider filing a police report just to get it documented, no joke."
GaryBuseysGhost revealed: "Somehow I very, very much doubt your late husband would want that creepy, callously ignorant [man].. ('I know how you feel—my dog died' wtf!!) coming anywhere near you."
Xplosm said: "A lack of empathy. You don't want to deal with people who lack empathy..."
StellarManatee commented: "Firstly, I'm so sorry for your loss. This must be an incredibly difficult time for you. Secondly... what... type of person does this?? My mind melted a bit reading that."
Newsweek has contacted 11_11_2021 for comment.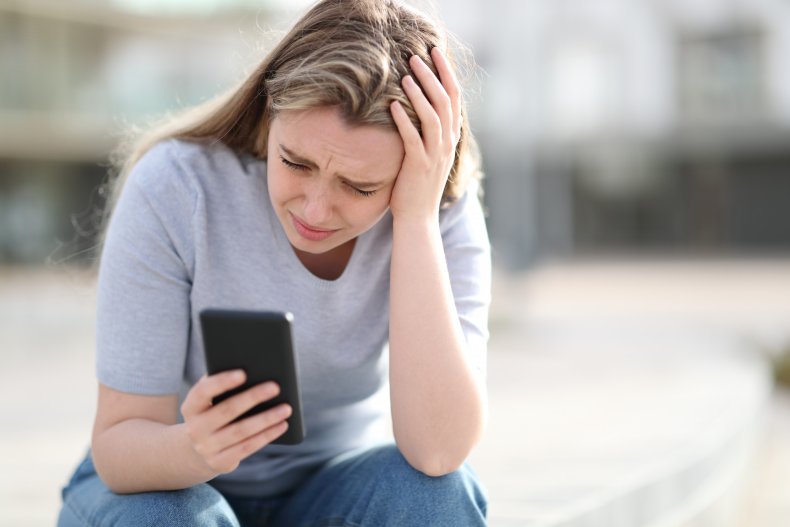 UPDATE 12/31/21 4:53 a.m. ET: This article was updated to include information from a U.S. Census Bureau report.