Internet Applauds Man Wanting to Charge Prospective Employer For Interview
Online commenters have applauded a man wanting to charge his prospective employer for a five-hour interview.
The man, u/theonepercent65536, shared his story in Reddit's "Antiwork" forum, writing: "Be the change you wish to see in the market." It has garnered over 8,900 upvotes and hundreds of supportive comments. The post also left some commenters wondering—why would a company need or want to conduct a five-hour interview in the first place? You can read the full post here.
Finding the Right Fit
Some employers often conduct five-hour interviews because they're cheaper than holding multiple smaller ones and allow employers to see how well a candidate fits the company culture, says The Houston Chronicle. Those applying for jobs that require "high-level technical" knowledge may also be required to endure an hours-long interview to prove their skills.
"Employers want to be sure that they're hiring the best person for the job because the stakes are high in a competitive marketplace," The Houston Chronicle said. "The interview is designed to test the skills the applicant claims to possess."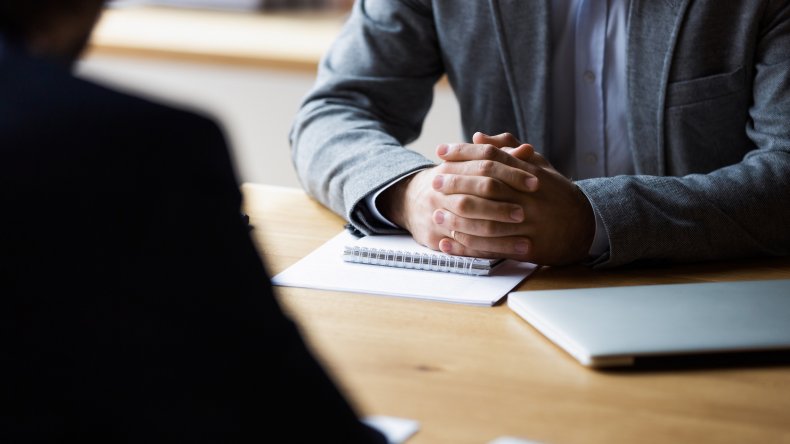 Long interviews can be exhausting, so The Houston Chronicle advises candidates to get a good night's rest, eat a decent breakfast and "stay positive."
"Rehearse answers to behavioral-based questions that ask for examples of how you handle workplace conflicts, set priorities, manage your time and solve problems. Use breaks between meetings to hydrate. Grab a quick snack to pace yourself and keep your energy level high," the paper added.
'Be the Change'
In the comments section of his post, u/theonepercent65536 said he completed a five-hour interview with his prospective employer roughly two months ago but didn't get the job. However, the company liked him, so they invited him to apply for a different position and asked him to participate in another hours-long interview. But u/theonepercent65536 didn't think this was right.
"The [hiring manager] called me and explained the interview process has to be done. I told him another full day of my time, especially on a weekday when I will have to take off work without any compensation, felt like an abuse of my time," u/theonepercent65536 wrote in a comment. "I interviewed less than two months prior. The interview team can surely communicate with a hiring manager on another team."
In an email to the hiring manager—a screenshot of which u/theonepercent65536 shared in his post—u/theonepercent65536 would be happy to endure another five-hour long interview, so long as they paid him.
"I've already done a full interview with [redacted] recently. Would the team be able to watch the recordings of that interview on my profile?" he asked.
"I won't be able to do another full day of interviews for free, but [would be] happy to get on the phone with the team for an hour," he continued. "If the team really wants to conduct another full day of interviews, I can do so but will need to bill the hours at $100/hour."
Redditor u/theonepercent65536 told Newsweek that this was the first time he requested compensation for an interview.
"This company tried to abuse my time [by] expecting me to yield full days with no compensation of any kind, [so] I refused and asked to be compensated," u/theonepercent65536 said. "If every applicant started doing this employers would be forced to be respectful and thoughtful in their hiring process."
Redditors React
Redditors applauded u/theonepercent65536's email.
"That's the way to stand up for yourself. If more people would do this, companies would stop pulling these shenanigans," u/FU-I-Quit2022 wrote.
"Bravo! Need to normalize this response," u/redvoxfox said.
u/Tehnizzim called the email "legendary."
More Viral Posts
On Monday, online commenters argued about an email an employer sent their employee telling them not to be sad. Redditors also slammed a boss on Monday for threatening to fire an employee who refused to come in on his day off.
And last week, commenters praised a job candidate who called out an interviewer and explained why "nobody wants to work anymore."
Updated 10/03/2022, 4:30 p.m. ET: This story has been updated with comments from u/theonepercent65536.