Internet Backs Architect for Demanding Husband, In-Laws Pay for Renovation
Members of a popular internet forum were quick to defend one man who demanded his husband and in-laws pay for his architectural services.
In a viral Reddit post published on r/AmITheA**hole, Redditor u/Embarrassed-Track474 (otherwise referred to as the original poster, or OP) said he was begrudgingly brought into plans for a massive medical clinic renovation before being accosted by his husband and in-laws for requesting compensation.
Titled, "[Am I the a**hole] for telling my husband and in-laws they are delusional if they think they can get my professional service for free and sending them a colleague's referral?" the viral post has received nearly 7,400 votes and 1,400 comments in the last day.
Explaining that both his husband and mother-in-law are dentists, and that his father-in-law is a dermatologist, the original poster said the trio is planning a complete overhaul of the clinic they operate and requested he be a part of the process. After attempting to refer them to a trusted colleague, the original poster said his arm was twisted and he agreed to help with the project, which includes five new offices, a new operating room and new X-ray and ultrasound rooms.
Following a walkthrough of the clinic, the original poster, his husband and his in-laws convened at a café to speak further about the upcoming renovation. But while discussing the budget for the project, the original poster made a less-than-pleasant discovery.
"We four went to visit the site...to see what they had in mind and it was all fine," OP wrote. "We went to a café to discuss about somethings and I asked about the budget they had and they told me the amount they had in mind so I asked: 'Is my payment included there?'"
"They looked at each other like pissed off and [mother-in-law] told me: 'Wait, do you expect us to pay since this is your husband's and one day it'll be your kids?' and I said: 'Yeah, I still have to dedicate a lot of time doing this...do you expect me to design and supervise it for free?'" OP continued. "When we arrived [home] he told me I was unbelievable and told me that the idea of expecting me to pay if I require his service would never cross his mind and reminded me that it'd be like if I expect my kids to pay because it'll be theirs one day."
"I even told them that I was willing to give 50 [percent] off but they said this was out of the question," OP added.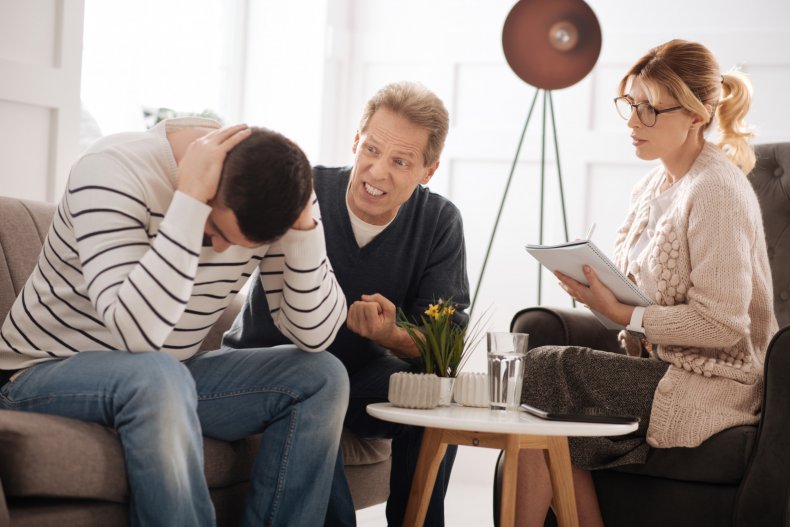 In a survey conducted by jobs website ResumeLab, 93 percent of professionals admitted to working without pay for family and friends.
However, of the professionals that reported donating their services to loved ones, 53 percent said they felt they should have been paid.
Due to family bonds, close friendships and in some cases, romantic relationships, cost-free assistance with professional projects is sometimes expected. But for many working professionals, providing services without compensation is out of the question.
Ladders, an online career advice platform, recommends that people who are unwilling, or unable, to work for free set professional boundaries with both family and friends to ensure the separation of business and pleasure.
By being clear that payment is necessary, and having firm policies in place to deter loved ones from expecting the opposite, tension surrounding telling a friend, family member, or partner "no" may be alleviated.
For professionals who are willing to work for loved ones, Ladders also recommends establishing a discounted friends and family rate. Though, like in the case of the viral Reddit post, a discount does not always solve the problem at hand.
Throughout the viral post's comment section, Redditors assured the original poster that his offer of a 50 percent discount was more than fair and speculated that OP would lose a substantial amount of money had he agreed to design his husband and in-law's new clinic for free.
"You'll be spending a lot more time than they would on a dental appointment," Redditor u/MerlinBiggs wrote in the post's top comment, which has received more than 12,000 votes.
"That means you will not be working on another project that would pay your full fee. So you would lose money by doing it for free," they added. "50 [percent] off is a very generous offer."
Redditor u/kikogi, whose comment has received more than 2,200 votes, echoed that sentiment.
"They're totally taking advantage of you," they wrote. "Friends and family either want free/large discount or they value our work and pay us what we're worth or more."
"Don't let them take advantage," they added. "The time you'll spend doing their project is time you won't be able to spend working on another paying project."
In a separate comment, which has received nearly 4,000 votes, Redditor u/Prestigious_Candle_4 said that the conditions put forth by the original poster's husband and in-laws were unfair and encouraged OP to proceed with caution.
"Equating an appointment with a project that you have [to] dedicate time and effort to for several weeks if not months, is ridiculous," they wrote. "It rubs me the wrong way that your husband and in-laws are expecting you to do it for free, and the only repayment is that 'one day it will be your children's.'"
"I feel it's very disrespectful that they didn't even consider paying you anything," they added. "If you do go ahead with this, make sure you have a contract written up stipulating your pay and exactly what your responsibilities are."