Internet Backs Man Who Kicked Out Brother, Pregnant Sister-in-Law: 'I Saw Red'
Family members will often step in to help relatives in need, but one man took to Reddit's "Am I The A**hole" to explain why he kicked his half-brother and his half-brother's pregnant wife out of his house.
In his post, which has more than 11,000 votes, u/badbrother-108 wrote the couple does not live with their mother due to a falling out. As he looks back on the time his brother and his brother's wife lived with them, u/badbrother-108 wrote he would not have allowed them to move in if had he known what was to come.
Redditor u/badbrother-108 wrote the couple was meant to look for a job and a place of their own. He said he made it clear to the couple that the arrangement was temporary because he had four of his own children with his wife.
Since moving in, the Redditor wrote the couple complained about his cooking and loud mornings. He noted they rarely clean up after themselves and complained that u/badbrother-108's wife does not do their laundry.
The issues came to a head one day.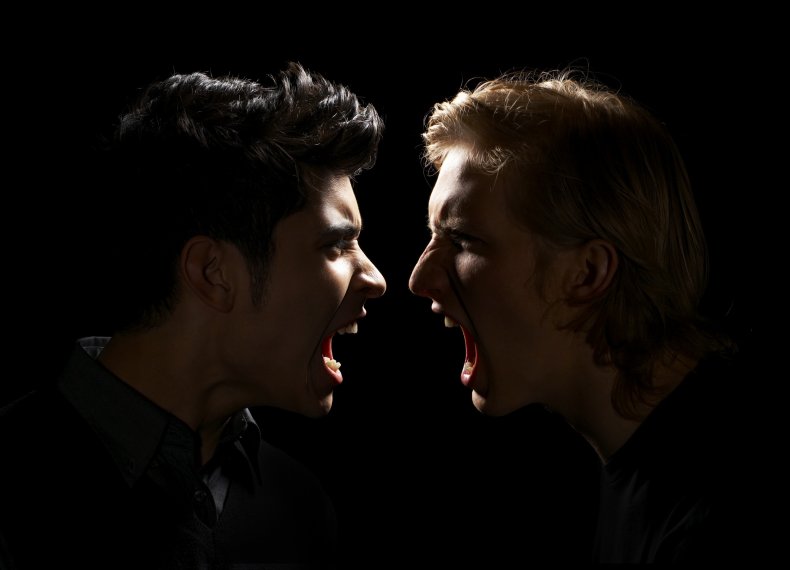 Reddtior u/badbrother-108 wrote his children were sick and stayed home from school. His wife worked from home and took care of them. While he was at work, u/badbrother-108 learned that his brother and his brother's wife "demanded" the Redditor's wife and children all stay in one room and get them takeout. When the Redditor's wife suggested they cook for themselves, u/badbrother-108 wrote they called her a "heartless b**ch" for making a pregnant woman cook and his brother clean while he was "trying to sort out 'business.'"
Things escalated, which led to the Redditor's children crying and his wife having an anxiety attack. He went home after receiving a text from his wife and spoke with her in their home office.
"When I got to my wife's office she explained everything," he wrote. "I saw red, I told them they had 30 days to get out of my house and it was time they faced the real world."
A piece published by Clever, a branch with Architectural Digest, detailed a writer's positive and negative experiences of living with her sister as an adult.
While the writer said there was a benefit to living with someone she already knew and could have an open conversation with, there were some drawbacks.
"The pain points we had as kids were exacerbated when we realized that, in many cases, nothing had changed over time," the piece stated.
After the confrontation, the couple tried to convince u/badbrother-108 to let them stay, explaining they cannot drive and his brother still does not have a job.
"My brother's wife said that they'd end up homeless and if anything happened to my niece it was all my fault," he wrote.
He was unconvinced, but that decision led to some friction between the Redditor and some family members and his brother's friends. His sister said he was "heartless," when they were talking on the phone. However, when he told her she should take them in, she ended the conversation. Redditor u/badbrother-108 wrote he received other angry phone calls from his sister's husband and his brother's friends.
Although u/badbrother-108 thought he should have considered giving the couple a second chance, most commenters backed his decision.
Commenter u/Straight-Kick5824 pointed out that his sister was not willing to allow the couple to live with her.
"They want you to keep taking care of the mess, so they don't have to," they wrote. "They should have thought of all of this before they treated you and your wife so poorly."
Many echoed the sentiment.
"It's easy for them to call you names when they are doing absolutely nothing to help," u/P40L4 wrote. "You and your wife are the only people who gave the couple a home and a chance to do better."
Wrote u/Ok-Hour4927, "People hit [a] breaking point with leeches. I'm surprised it took you this long. They both sound absolutely horrid, and the only one of them I feel sorry for is the little girl about to be born into that mess."