Internet Backs Man Who Refused to Give Inherited House to His Cousin
Readers are weighing in after learning about one man's family dilemma. According to his post, shared in Reddit's "Am I the A**hole" forum, he recently inherited a house after his grandmother passed away. His cousin, however, believes she should be the house's beneficiary, and she has asked him to give it to her and her two kids.
The saga has gained a significant amount of attention, racking up over 14,000 upvotes and 2,200 comments at the time of writing.
The original poster, known only as u/Target-Expensive, explained that he's a 27-year-old man who inherited a four-bedroom, two-bathroom house. His grandmother recently passed and left the house to him in her will.
An important piece of context is that prior to her death, the Redditor's grandmother "was in danger of losing the house because of unpaid taxes."
"She asked various family members for help but none did," he wrote.
"I was in college at the time and I had a huge student refund," said the Redditor, explaining that he gave her $1,500 to "settle the debt." In response, "she said thank you," but the two "never talked about it again."
"I didn't want my granny to be homeless after all," he added. "That was about 8 years ago."
It appears that in return, the house was left in his name. "Fast forward to today and I'm now the owner of a house in the heart of Atlanta," he wrote, noting that the residence is "prime real estate."
"I plan on moving in at the end of the month before doing some light cleaning and renovation," he said.
While the Redditor doesn't reveal the value of the home, it's likely a desirable asset. Atlanta's real estate has seen a 15 percent increase in value over the past year, reports Zillow, and according to their home value index, the median price of a home in the area is $349,162.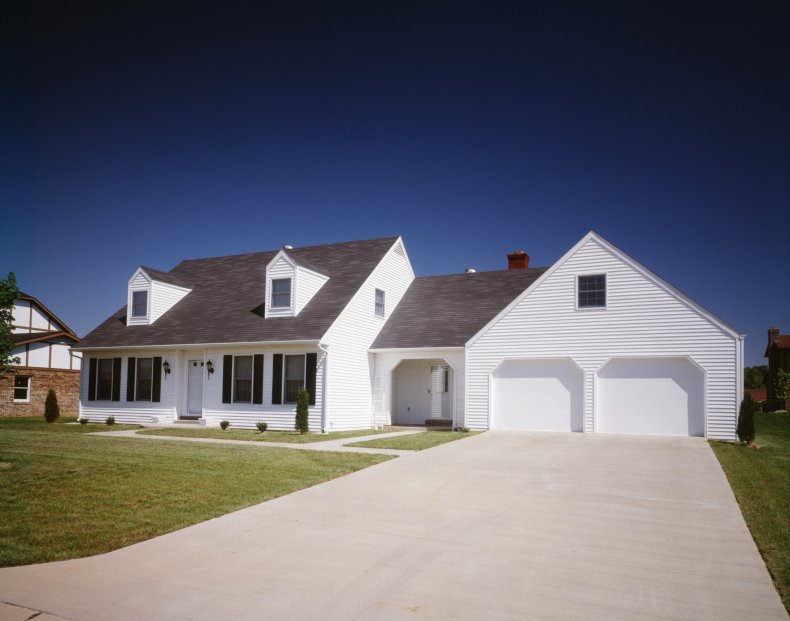 Complicating the situation, however, is the Redditor's cousin, who is a single mom with two kids. "She is upset with me because I got the house," he wrote. The cousin reportedly defended her claim by arguing that the Redditor doesn't need a large house because he doesn't have any children.
"I thought she was crazy but a lot of our family is on her side," he said. According to him, family members are "stating that it's hard out here for a single mother" and that his status as an "able-bodied young man" will allow him to purchase a home in the future. They say that "it will be harder for [his cousin] because she has two kids."
"She chose to have those kids and that isn't my problem," concludes the Redditor. "Everyone is calling me selfish and ... maybe I am," he adds, "but my grandmother wanted me to have the house."
The online community has rushed to the Redditor's defense, citing the fact that he helped his grandma financially while he was in college. "Where was she when granny was about to be homeless??" wrote u/mohagthemoocow of the cousin.
"It seems like everyone wants something for nothing," echoed u/Visible_Spirit427. "OP was willing to help when their grandmother needed it the most and now that OP has the house the cousin ... thinks she's more entitled to it? I don't think it works like that."
Others, meanwhile, speculated that the Redditor's grandmother wouldn't want the house to be in the possession of another family member, including the cousin. Theorized u/IndependenceStrict64: "Grandma wanted OP to have the house because she saw very clearly the type of people her other family members were."
Many parents also spoke up, disputing the cousin's claim that she should get the house because she has two children. "Single mother here and the idea that she needs to be given a house to provide a home for her kids is just nuts," said u/newbeginingshey. "There are a lot of other ways a family can rally around a single mom, and ultimately you don't get to demand what others give you. It's theirs to give or not, whether that's time, money, shelter, friendship, or emotional support."
Newsweek has reached out to the Redditor for additional comment.