Internet Backs Man Who Went to Birthday Dinner With Friend Instead of Wife in Viral Post
A man received the support of his fellow Redditors after he went out to a restaurant he and his wife wanted to go for his 30th birthday dinner—without his wife.
His post, which he published to the Subreddit "Am I the A**hole" forum, went viral and garnered more than 23,000 votes. The user Level-Sky8422 wrote that he and his pregnant wife made a reservation at a nice restaurant, but her friend wanted to hang out with her for the day.
"I reminded her that it's my birthday but she just dismissed it saying my birthday comes every year but her friend will be leaving for Germany in a few weeks," Level-Sky8422 wrote. "I told her that she could go after my birthday as well but she did not listen and just went to a sleepover at her friend's place."
Though upset, the Redditor decided to ask his own friend to spend the day together for his birthday and the two went to the restaurant for dinner.
After his wife came home from her friend's house, Level-Sky8422 wrote that she apologized to him, calling it an "unavoidable circumstance." He told her it wasn't a problem and explained that he spent the day with his friend instead, but she became upset after learning the two went to the restaurant together.
"I said that it was originally for us but since she prioritized her friend over me, I took the person who prioritized me on my birthday," Level-Sky8422 wrote. "She said that I'm controlling and that I shouldn't be deciding who she spends time with."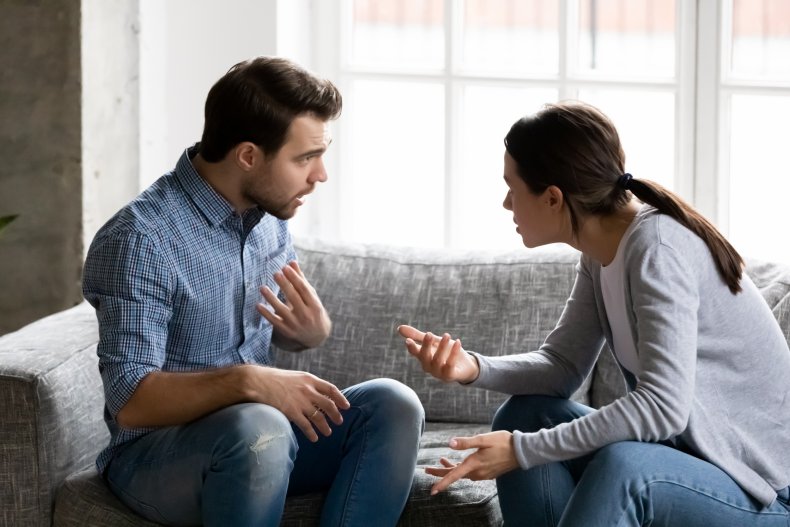 An article published with Psychology Today discussed quality time partners spend together and how it is used, compared to the time spent with friends.
"What's most important is that spouses agree how much time they want to together and apart," the piece read. "When handled correctly, each partner feels they're getting their fair share."
Reddit users voiced their support for Level-Sky8422 in the comment section.
"But you didn't tell her she shouldn't spend time with her friend? You only asked that she not do it on that specific day? What is she talking about?" a Redditor comment stated, which earned nearly 35,000 votes. "Your wife is playing the victim here, she seems really immature and rude."
Others said she was using a strategy known as "DARVO," which stands for Deny, Attack, and Reverse Victim and Offender.
Another commenter pointed out that while the Redditor's wife accused ​​Level-Sky8422 of being controlling, she was angry with him for going to dinner with his friend.
"She's saying he can't spend his birthday with who he wants but she can spend his birthday with who she wants," one comment read.
Fellow Redditors were in agreement with the sentiment and suggested that Level-Sky8422 re-examine his relationship with his wife.
"When she came home and realized OP didn't have a bad birthday, she reacted poorly and is now using the silent treatment," a Redditor lamented. "She is upset and disappointed that OP wasn't miserable and alone on his milestone birthday because that's what she not only expected to happen, it's also what she WANTED to happen."
Newsweek reached out to Level-Sky8422 for comment.