Internet Backs Man Whose Parents Showed 'Favoritism' Toward Sister When Paying Tuition
A man took to Reddit's "Am I the A**hole" after he learned that his parents, who encouraged him to attend a state university to save money, were likely to pay his sister's tuition fees at an expensive institution.
In u/parents_lied__'s post, which received nearly 10,000 interactions, he explained he was expected to earn solid grades while getting involved in extracurricular activities. He said his parents also told him what prestigious schools his peers attended.
u/parents_lied__ also explained two acronyms at the start of the post. "HYPSM" translated to Harvard, Yale, Princeton Stanford, Massachusetts Institute of Technology. "FAANG" meant Facebook, Amazon, Apple, Netflix, Google.
After working hard throughout high school, u/parents_lied__ wrote that he was accepted to one of the schools in the HYPSM acronym.
"I thought that my parents would be just as excited as I was, but imagine my shock when they said, 'We think you should attend (state school) instead because it's a lot cheaper and just as good for your major (computer science) as HYPSM. We earn X per month, the mortgage is Y per month, so we have to support the family on Z per month. Where's the money for you to attend HYPSM?'" the Redditor recalled his parents telling him.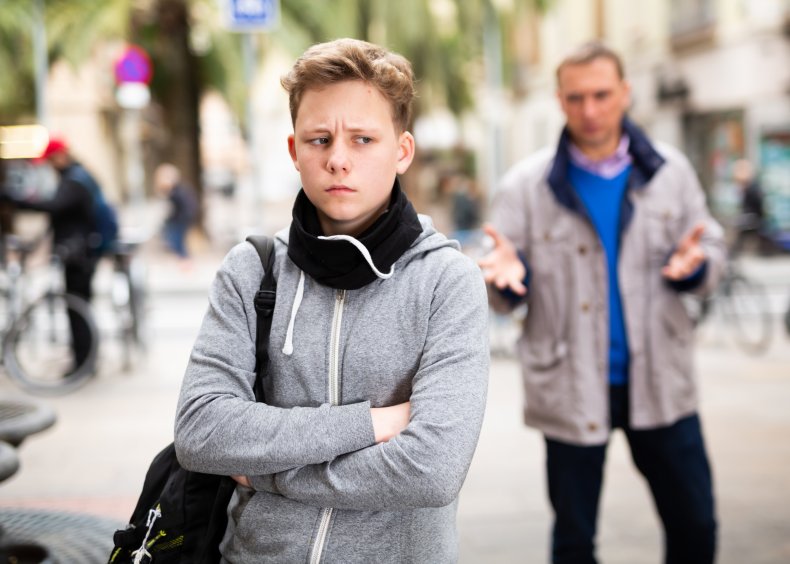 His parents allowed him to calculate the budget, and when he realized their numbers added up, he decided to attend a state school for his undergraduate and graduate degrees.
"I currently work at FAANG, which means that I will be able to pay off my student loans relatively quickly," u/parents_lied__ wrote. "My parents said they'd pay the difference after I took out the max in federal loans per school year."
His sister recently called him and said she was accepted to one of HYPSM. When he asked if their parents would tell her she needed to decline the offer due to the cost, she said their father told her not to worry about the tuition.
u/parents_lied__ realized that his father, who worked at a different "FAANG," was entitled to owning shares with the company. He wrote that he believed his father may have sold some of the shares to pay for his sister's tuition.
"The next time my parents FaceTimed me I asked them why they were unwilling to sell some of my dad's shares when I was accepted into HYPSM," u/parents_lied__ wrote. "They visibly tensed up and muttered something about how their financial decisions were none of my business."
Angry, u/parents_lied__ told them he would no longer speak with them.
He wrote that he may have been wrong for the confrontation because he is in a good financial position, but many commenters wrote that his parents showed favoritism toward his sister.
A piece published by BetterHelp discussed the effects favoritism has on a family.
"Favoritism can cause a child to have anger or behavior problems, increased levels of depression, a lack of confidence in themselves and a refusal to interact well with others," the article stated.
A child who was favored by a parent can exhibit these issues, as well as a child who was not favored.
"What I'm hearing is that it isn't about the college choice or financial choice, but rather the clear favoritism toward your sister," u/Yukon-Don's commented, which received more than 12,000 votes.
The commenter spoke to their personal experience with favoritism and wrote that it took them a long time to forgive their family.
Some wrote that the issue at hand was not about the money or the tuition, but the fact that u/parents_lied__'s parents were not honest with him.
"Being in a better financial position than others your age is a separate issue," u/loginorregister9 commented. "Lying is lying, no matter how your situation compares to others. Pushing you then pulling out the rug is awful."
u/flubbymagic pointed out that u/parents_lied__'s parents put pressure on him to get into one of the prestigious schools before telling him he wouldn't be able to attend.
"There was a clear expectation that he should be trying to get into one of those schools, but then when he did, they lied to get him to go somewhere else instead," u/_higglety commented.
Newsweek reached out to u/parents_lied__ but did not hear back in time for publication.