Internet Backs Mom After In-Laws Invite Themselves Early for Christmas
A mother has been showered with support online after she shared her frustration that her in-laws had invited themselves over a day early before Christmas.
The anonymous mother posted her concerns on the U.K.-based internet forum Mumsnet and admitted she "can't be bothered" to do work to accommodate her in-laws a day early.
In the Monday post, user Magnoliasstreet said: "I have invited seven of partners' family to our house for Christmas for the entire period 24th-28th.
"PIL [partner in-laws] have decided they want to come a night early so they don't have to drive in the evening 24th night.
"AIBU [am I being unreasonable] to just expect people to come when they are invited? I will be hosting 12 people on the busiest days and I just can't be bothered with more food prep/laundry/hosting."
She added: "Partner thinks I'm being unreasonable by questioning the decision. Four nights to me already seems like such a long time."
After sharing the post in the forum /amIbeingunreasonable, the woman was met with numerous supportive comments among the nearly 300 posted.
One said: "I had this once. It was really annoying. It is incredibly rude to impose yourself on someone without an invitation."
A second added: "Why can't they drive down late afternoon instead? Very rude to assume they can rock up whenever they feel like it."
Another commenter posted: "I think perhaps the parents-in-law imagine that if you're hosting seven guests for four nights, then two people for an extra night doesn't seem like much more.
"I'd go for honesty: 'I'm already a bit daunted by how much I have to do and at this stage, I don't think I could be organized in time for you to arrive earlier.'"
Others, however, took issue with the woman's partner and asked whether he was contributing his fair share.
One said: "How much of that list will he be doing? Why is it all down to you and if it's that exhausting why have you invited them?"
According to the American Automobile Association (AAA), more than 109 million people, an increase of nearly 34 percent from 2020, will travel 50 miles or more between December 23 and January 2.
Many will be family members and friends who will travel to see their loved ones over the holiday season.
The number, some 27.7 million more people compared to last year, will bring this year's numbers to climb to 92 percent of 2019 levels. The AAA also estimates airlines will see a 184-percent increase from last year.
Paula Twidale, senior vice president of AAA Travel said: "Americans who canceled their vacations in 2020 want to gather with family and friends for the holidays this year, although they will still be mindful of the pandemic and the new Omicron variant.
"With vaccines widely available, conditions are much different and many people feel a greater level of comfort with travel."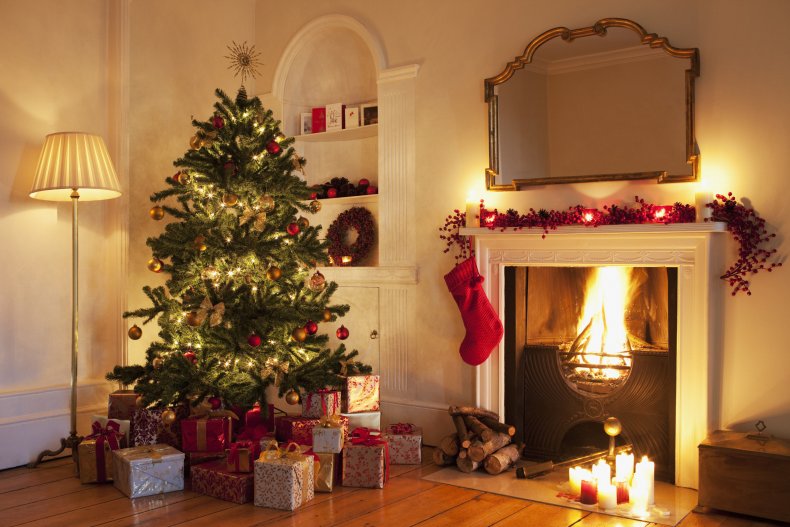 CORRECTION 12/23/21 10:39 a.m. ET: This article was updated to show that Paula Twidale, senior vice president of AAA Travel, had said "Americans who canceled their vacations [...]," not their vaccinations.