Internet Backs Nanny Accused of 'Abandoning' Boss' Children for Wedding
Members of a popular internet forum were quick to defend one woman who said her boss insulted her for wanting to attend her sister's wedding.
In a viral Reddit post published on r/AmITheA**hole, Redditor u/Nannyneedabreak (otherwise referred to as the original poster, or OP) said that she works as a nanny for two young children and explained that she had reminded their mother numerous times about the wedding before it recently became an issue.
Titled, "[Am I the a**hole] for saying no to my boss after she asked me to watch her kids this weekend?" the viral post has received more than 10,500 votes and 1,700 comments in six hours.
Writing that it has been seven months since she first made it known she would be unavailable the weekend of her sister's wedding, the original poster said her boss was supportive of the decision—until she wasn't.
"This is the first time I have ever asked to have some time off," OP wrote. "My boss has always been like 'Oh yeah, sure! Sounds like a beautiful wedding!'"
"However, I got a text [two] hours ago saying she really needed me this weekend and she couldn't find anyone else," she continued. "I was pissed but I know how to act calm since...it's my job to stay happy and calm."
"I texted her back a quick apology but said I really didn't want to miss my sister's wedding as she's my only sibling," she added.
Following her text message reiterating that she will be attending her sister's wedding, the original poster "went off the deep end," threatening to fire her and hurling multiple insults her way.
"Boss woman...said that if I didn't show up to watch her kids this weekend [then] I won't have a job come Monday," she wrote.
"I replied with this exactly, 'I'm so sorry that you are having a hard time looking for someone to cover...This is a once in a lifetime moment for my sister and if it means I will lose my job then sadly I will have to accept that,'" she continued.
"She threw a few insults at me and said I'm abandoning her kids," the original poster added.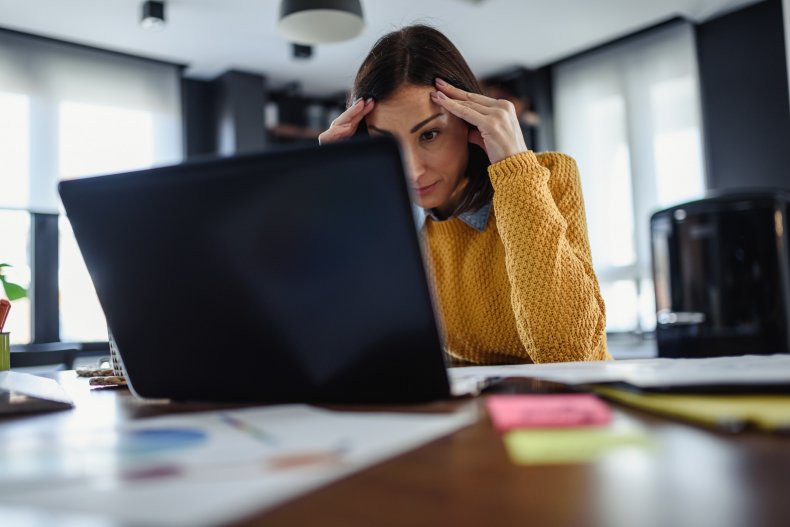 Since the onset of COVID-19 in 2020, parents across the United States have struggled to find affordable and reliable childcare.
Last year, Care.com's 2021 Cost of Care Survey revealed that 85 percent of parents reported spending more than 10 percent of their income on childcare, a 13 percent spike from the year before.
The survey also revealed that, while the average weekly rate for nannies rose only 8 percent in 2021, average daycare rates rose nearly 90 percent.
Due to rising daycare costs and a lack of affordable childcare (the U.S. Department of Health and Human Services defines affordable childcare as costing no more than 7 percent of a household's income) many families have turned to nannies over the last two years.
In the United States, there are more than 217,213 employed nannies (of which 93.1 percent are women), according to jobs website Zippia.
For hundreds-of-thousands of families, this means more consistent and reliable childcare.
"A nanny is a professional and a constant in your home once hired," VeryWell Family, an online resource for parenting and family advice, reports.
"Her presence gives your family someone who's reliable and who you can count on without having to rely on someone else's fluctuating schedule or a daycare's strict hours," VeryWell Family adds.
Throughout the comment section of the viral Reddit post, Redditors were adamant that the original poster's boss should have awarded her past reliability with a greater level of accommodation and encouraged OP to search for other job opportunities.
"Start looking for a new job now, and when they ask when you can start, list the day you're done with the wedding festivities," Redditor u/jammy913 wrote in a comment which has received nearly 15,000 votes.
"This woman must have a lot of backup options for childcare if she can so casually threaten your job like that and talk to you in that way," they added. "You gave her plenty of notice along with reminders, and the fact that she's in the lurch now is because she didn't respect you and your personal time enough to make plans for this time months ago."
In a separate comment, which has received more than 3,500 votes, Redditor u/OutlandishnessNew259 backed the original poster in her decision to attend her sister's wedding and speculated that her boss' behavior was intended to test her boundaries.
"If you give in on this she will not respect your time ever," they wrote.
"Do you really think she's going to find a new nanny by Monday? No chance, it's an empty threat...and if it's not you don't need to work for that kind of monster," they added.
Redditor u/pandalicious7, whose comment has received more than 1,000 votes, offered a similar response.
"You gave her plenty of notice and she agreed," they wrote. "Don't you dare skip your sister's wedding because this woman couldn't be bothered to arrange alternate care for her own children.
Newsweek reached out to u/Nannyneedabreak for comment.