Internet Backs New Mom Who Kicked Husband Out of Delivery Room for Fart 'Prank'
A new mom took to Reddit to ask the internet's advice over her recent decision to kick her husband out of the delivery room as she gave birth to their first child.
User u/Throwawy654677 wrote on the subreddit "Am I the A**hole" in a post that has been voted on over 15,000 times.
The Redditor writes that leading up to the birth of their child, her husband had been watching lots of videos of husbands pulling pranks on their wives while in labor.
"I clearly stated my distaste for them and asked him not to do anything like what he saw. He agreed and continued to joke about it time to time but I brushed it off since I trusted him and thought nothing would come of it," she wrote.
Though when it came time to give birth she says her husband ignored her "wishes" and proceeded to joke around.
The Redditor said that after eight hours of labor—which in the end lasted a total of 12—her husband "let out the loudest fart, turned to me and said, 'what the hell have you been eating OP? It smells disgusting' I immediately recognized that as one of the pranks in the videos."
She said after realizing what he had done she demanded he leave the room, and though he pushed back, the nurse stepped in and helped get him out.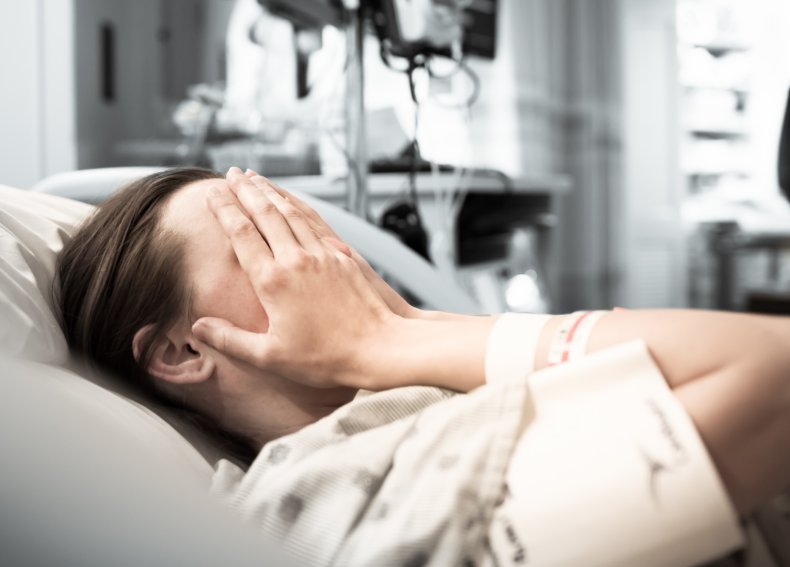 "I went through the last 4 hrs of labor by myself since my family lives out of state and I'm not close to my MIL," she wrote.
She says after the baby was born and she asked him to come back into the room he was "fuming," and demanded she explain why he was kicked out.
"I calmly told him the reason but he was pissed. He hasn't talked to me in a week. His mom is taking his side saying that I was a complete b**ch for kicking him out," the Redditor wrote.
"... Instead of spending the first week of their child's life helping the OP and bonding with their child, he's sulking because she didn't appreciate a vulgar prank?" one commenter wrote. "OP, are you SURE that this man graduated from middle school? Because it sounds as if that's where his mind is firmly stuck!"
"What really really enrages me is the fact that there are apparently a bunch of men out there who played these pranks, filmed them, and then posted them on the f**king internet," another added.
One commenter asked that if the husband had "sincerely apologized" to the Redditor in the moment if she would have let him back into the room.
"If he was sincerely sorry and apologized right away or even told a nurse to come yo[sic] my room and apologize on his behalf I would have let him in in a heartbeat," the Redditor responded. "He is so sweet normally and I really needed support."
While welcoming a child into the world is often a joyous occasion for expectant parents, it can also be a time of stress.
It's important for a partner to offer support as a "person can become panicky during labor," Cathleen Maiolatesi, a nurse at Johns Hopkins Hospital told Parents.com.
The outlet says it's also important to be an advocate for their partner as there may be parts during the labor process where they are "not in a position to communicate." To do so successfully, it's important to discuss the birth plan prior to being in the thick of things.
Newsweek contacted Throwawy654677 for comment.