Internet Backs Redditor After Brother's 'Insulting' Response to Pregnancy Announcement
A woman took to Reddit to seek advice after siding with her husband after her "very immature" brother's reaction to their pregnancy announcement was met with harsh words.
On the thread, "Am I The A**hole," user IndependentChain6497 wrote a post that has now been voted on over 13,000 times and explains what led up to the moment in question.
It's not rare for siblings and children to turn to the platform to share grievances with family members. Last month, another post went viral when a sister shared her brother's "groomzilla" behavior. The post explained that her brother- and sister-in-law decided to have a destination wedding that much of the family could not attend for valid, non-negotiable reasons. Her brother, though, did not see it that way and yelled at his siblings calling them "d**ks."
Redditor IndependentChain6497 explained in her post that all of her family, except one sister, has been "babying" her older brother who is now 33.
"My brother is single and he's disappointed no woman approaches him," she wrote. "He used to date a girl 3 years ago but she broke up with him because she couldn't deal with his immaturity."
She said he has a "superiority complex," is judgemental and always puts others down. She said her brother has insulted her husband behind his back which has caused fights between the two siblings.
"He's admitted he's mad that my husband who's younger than him has his life set and he thinks my husband owes him respect because he's older and demands my husband never speaks of his goals or achievements in front of him."
She wrote that it has gotten so bad that at one point she was in "low contact" with her brother.
Everything came to a head at a recent dinner hosted by the Redditor and her husband to announce their pregnancy. In response to the announcement, her brother said something she found insulting both to her and her husband.
"Oh now my dear BIL is showing off about knocking up my sister," she recalled him saying.
Before she could say anything, she wrote, her husband responded.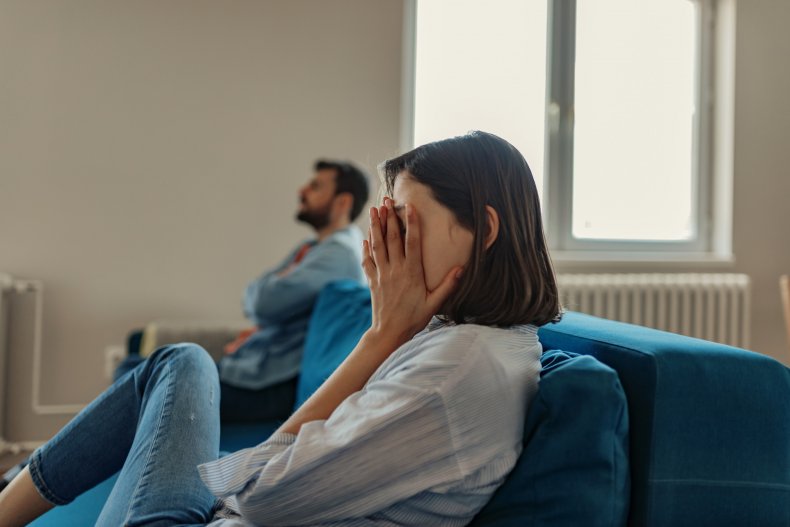 "With this attitude, you still wonder why no woman puts up with you? You complain about being alone too much for someone who displays behaviors that will be the reason you stay alone forever. Now apologise [sic] to my wife and then to me," her husband said.
She said her mom, dad and one sister sided with her brother, but one sister sided with the couple. The Redditor told her brother to apologize or leave.
"My brother got up and left," she wrote. "My parents and sisters stayed but my mom and sister took me to the side and told me I'm TA for siding with my husband and embarrassing my brother by throwing him under the bus and how I could sort this out in private without speaking up."
One commenter chimed in saying it was the brother who threw "himself" under the bus.
Another said "There was no bus. He just threw himself on the ground claiming he got hit."
Another commenter deemed it unfair that while the brother gets "a pass" on his behavior in public, her parents wanted her to handle the citation "in private" as to not embarrass him.
"Standing ovation for your husband! NTA," as one commenter put it.
Newsweek reached out to IndependentChain6497 for comment.