A Redditor was branded as being "disrespectful" by their in-laws after they brought their own food to a family dinner party.
Taking to Reddit's "Am I The A**hole" forum, No_Sense_2820, wrote in their post—which received more than 10,000 votes—that they have been with their husband for four years and the couple eloped over the summer.
"My [in-laws] are very traditional and they didn't want to invite me to their house for an event or dinner unless we were married," the Redditor wrote.
User No_Sense_2820 wrote there were some issues over the years when their husband chose to spend holidays with the Redditor and their family instead of his family.
Since the couple got married, the Redditor was invited to a birthday dinner for their father-in-law.
"I'm vegetarian, while I still eat dairy I don't eat meat," No_Sense_2820 wrote. "My husband told my [mother-in-law] if she should prepare some vegetarian options for me as well and it doesn't have to be something difficult, even some beans or a salad I would be fine with."
However, the Redditor's mother-in-law refused to prepare something vegetarian and said she will be serving steak. All of the sides, the Redditor noted while responding to a comment, also had meat.
"So I brought my own food and my [in-laws] got mad at me and called me disrespectful, my MIL said that I didn't even bother appreciating her cooking and insulted me for my vegetarian choices," No_Sense_2820 wrote.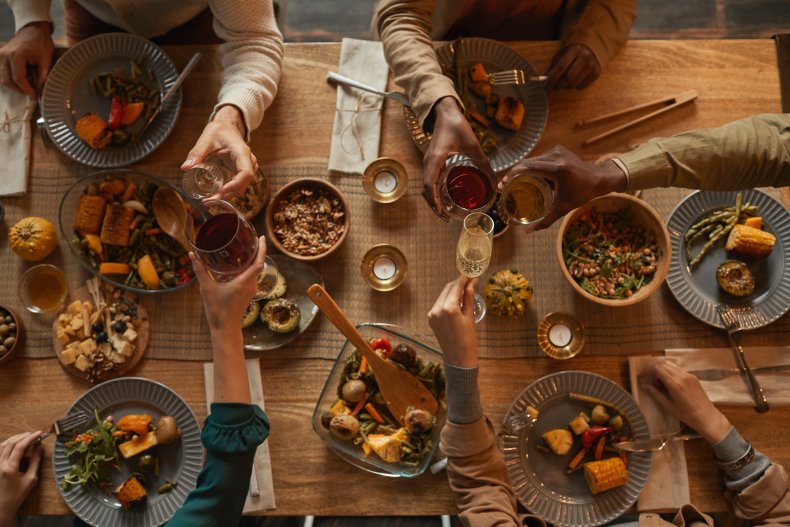 A piece published with the Food Network discussed what a host should do if they have a guest with dietary needs attending a dinner party.
Hosts are encouraged to share the menu plans and the ingredients that will be used with the guests and to ask for suggestions on how to make the food safe for them.
However, the host should not be insulted if a guest brings food from home or eats before they attend the party.
"Having food allergies can be very difficult socially, and for many people, preparing their own food is the best way for them to relax and enjoy your company," the piece read.
The Redditor wrote that their in-laws told them that bringing their own food to another house is "disrespectful."
Although No_Sense_2820 thought they may have been impolite by bringing their own food, commenters wrote they did nothing wrong.
"If you brought nothing and ate nothing, they'd still call you disrespectful because you are not the problem," one commenter wrote.
Another commenter suggested the Redditor's in-laws were not traditional but were stirring up trouble.
"I've never heard of it being 'traditional' to not invite your child's significant other to partake of any get-togethers or celebrations until you're married," a comment read.
A few commenters insinuated that No_Sense_2820's in-laws did not approve of them.
"This whole thing is about telling you that [you're] not good enough and they don't want you around," a commenter wrote.
Newsweek reached out to No_Sense_2820 for comment.