Internet Backs Redditor Who Refuses to Babysit Teenaged Brother After 'Incident'
In a post now viewed thousands of times, one woman is wondering if she is in the wrong for refusing to babysit her brother after an incident that happened eight years ago
User smeghead9916 wrote on the subreddit "Am I The A**hole" about her experience babysitting her brother when he was eight and she was 20.
Verywell Family said that while asking family members to babysit might be convenient there are possible consequences to the request that might be worth considering. The downsides can include family members feeling that their generosity is being taken advantage of or, furthermore, resentment might build between parties.
The Redditor recalled the incident with her younger brother explaining that after a night of misbehaving once bedtime came around he refused to finish his game and head to bed. As a result, she took his tablet and put it on a "high shelf" and said he could have it in the morning.
"Instead of going to bed he got a chair and tried to reach his tablet from the shelf, so I hid it properly," she wrote.
She said when her stepmother and dad returned home her brother was still awake and told their parents she had "stolen" the tablet.
"They asked me where I'd put it, so I told them, my stepmother got it and gave it back to him. She got p**sed at me, how dare I hide his things," she wrote. "I told her what happened but she told me it's not my place to punish him. So I told her if she's going to undermine my actions while I'm supposed to be in charge of him I'm not babysitting him ever again, I have better things to do than put up with his behaviour if I'm not allowed to deal with it."
Commenters supported the Redditor for setting boundaries with her family saying it's not her responsibility to watch her brother.
"Absolutely 100 [percent] NTA," one commenter wrote. "As a fellow oldest child, it's exhausting how we're considered the built-in babysitters. Proud of you for standing your ground and standing by your word."
Later in the post, the Redditor explained that since that night she refused their requests until they stopped asking altogether. Recently, her parents made another request asking her to look after her brother, who's now 15, overnight while attending a wedding.
"I reminded them of the incident and once again told them I'm not putting up with him if I'm not allowed to do anything about his behaviour [sic] [he still acts out at 15, his mother doesn't know the meaning of the word 'discipline']," she wrote.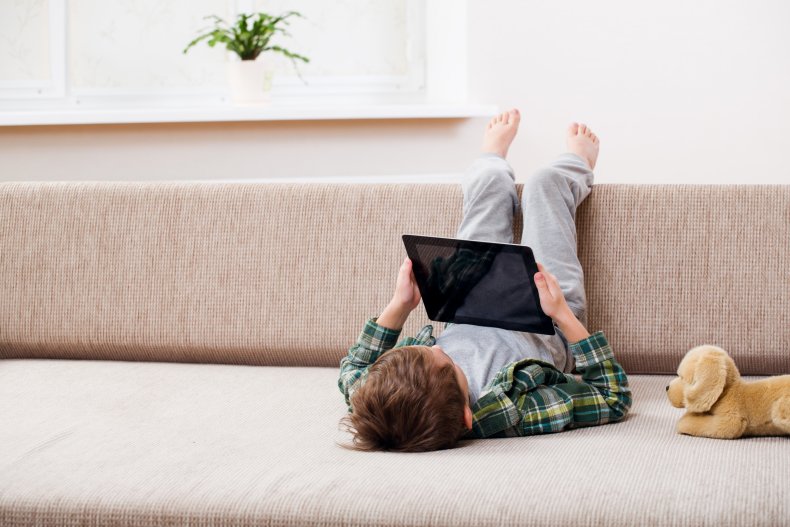 Though her brother is now 15, and many commenters thought he should be old enough to take care of himself overnight, the Redditor responded in the thread explaining that in the U.K., where they live, a child needs to be 16 in order to be left alone overnight.
According to the Gov.uk, while the law does not say a specific age when a child can be left on their own "it's an offence to leave a child alone if it places them at risk."
Though, Gov.uk cited the National Society for the Prevention of Cruelty to Children in saying that children under 16 should not be left alone overnight.
The Redditor added that the night in question would be a work night and told her parents she would consider accepting if they took away her brother's PlayStation overnight as he plays the console loudly throughout the night keeping her up. They declined.
"NTA," another commenter wrote. "That's an entirely reasonable boundary. They'll figure something out, and it's not your problem."