Internet Backs Sibling Who Won't Let 'Homeless' Brother Live With Them
Though some people like to keep their family drama hidden behind closed doors, one Redditor took to the platform to share the tensions that existed within their family dynamic.
Redditor, u/toopettyaita shared their experience on the subreddit "Am I The A**hole" in a post that has been voted on over 13,000 times.
The Redditor explained that though they are adopted, their two siblings are "bio kids" meaning they are biologically related to one another. They wrote that their relationship has always been strained, with their siblings giving them "extra s**t" for their "failings."
The Redditor said they moved in with their parents as an adult when their father got sick and not only helping their parents, contributed to bills, cleaned and even offered to pay rent. After a car accident, the Reddtor's parents paid for a used set of wheels.
"Well my siblings came for that Xmas, heard about the car and freaked out," the Redditor wrote. "They said I didn't deserve anything and that I was using mom and dad. My brother cornered me and said as soon as dad died I had a month to move out and 'stop leeching' off mom or else."
According to AdoptionNetwork.com, one out of every 25 U.S. families with children have an adopted child. According to the U.S. Census, about half of these have both biological and adopted children.
In 2018, writer Carrie Goldman wrote in U.S. News & World Report about her experience raising her eldest adoptive daughter alongside two biological daughters.
She wrote that "[a]ny adoptee is susceptible to feeling like an outsider, and these feelings can intensify when their parents are raising biological children too."
Later on, Goldman said that "[a]doptees may live with the innate fear that their parents love their biological children more."
She wrote that openly talking with children about it and validating their emotions is a good way to help quiet some of these fears.
The Redditor wrote that after their father died, they decided to move out despite their mother's wishes.
"She kept pushing me to stay but in the back of my head I had my brothers threat and just didn't feel comfortable staying. I ended up getting a place just up the street so I could still help her," they wrote.
They explained that after moving out, their aunt as well as her two grandchildren moved in together creating a full house. The Redditor said they visit often and help with the kids.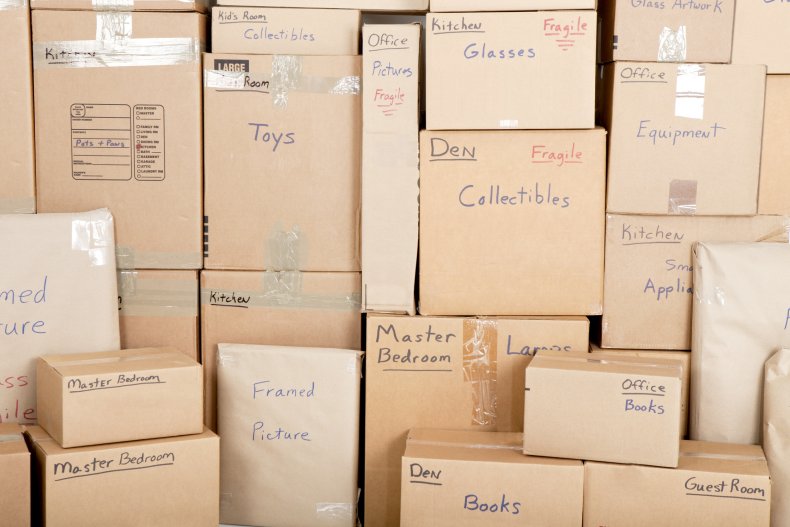 "On one of my visits my mom and aunt were discussing what to do because my brother needed to move home since his wife kicked him out," the Redditor wrote. "I offered to get the kids bunk beds and help move them into one room and my mom was very grateful. A week later my brother called asking if he could just live with me since he didn't want to share a house with two kids."
The Redditor, to the commenters agreement, declined their brother's request citing his constant mistreatment over the years
"My mom knows how he is to me and would never ask me to take him in, but my aunt is confused why I wouldn't offer that as it makes sense and another person in my moms house will make it cramped," they wrote. "Some friends are saying after all my mom is done for me I should suck it up and let her son my 'brother' stay with me but I really don't want to... ."
Commenters supported the Redditor saying that due to her brother's past behavior the Redditor has no obligation to help him out.
"NTA: This man has made it clear that you are nothing to him and so he should get nothing from you. There is no bond between you. You don't owe him a free place to live. This is not your problem and you shouldn't spend another moment worried about it...," one Redditor wrote.
Others pointed out that the brother would seemingly not be homeless if the Redditor declined but rather just in a situation that is less preferable to him.
"He has choices for a roof over his head, and that means he is not homeless, nor is he your responsibility," one commenter said.
Newsweek reached out to u/toopettyaita for comment.