Internet Backs Woman For Not Joining In-Laws for Holidays After They Asked $7,000 For Trip
A woman on Reddit went viral after she shared an issue with her in-laws on the site's popular "Am I The A**hole" forum. In just one day, the post received more than 12,800 votes and 2,000 comments.
In the post, the woman – who did not share her name but goes by u/Hall2021657 on Reddit – explained that she has been with her fiance for three years but that they recently got engaged. She said that in the past her in-laws wouldn't allow her to join in on the holiday traditions because she was "just the girlfriend."
But she said that since they were now engaged, her in-laws invited her to join them on their holiday tradition which was a trip overseas with the entire family. She said that this year, in particular, the family was going to spend 15 days visiting various ski resorts, malls, and other places to bond as a family.
"It sounded great and I was excited to be part of that but they told me I had to pitch in with 7k...," the woman explained in the post. "Seven thousand dollars to be able to go with them. My mind was blown because wtf that is a lot of money to spend on a holiday trip. For the record they're wealthy and work high paying jobs while I have a 9-5 job that barely gets me by."
In the post, the woman explained that she told her in-laws that she was sorry but she did not have that kind of money. She said their reply was that she did have that money and brought up an emergency fund with $10,000 that she saved for her 12-year-old chronically ill son.
In the post, the woman said that her in-laws pressured her to join the trip even though she said she could not afford it. She added that they were planning to introduce her to the rest of the family and that by not joining she would be disrespectful since people would be asking where their son's fiance was.
She said she still declined the invitation but that her fiance said her son really needs the trip and that "money shouldn't be a problem since it comes and goes." She also said this would be a "priceless opportunity" to strengthen her bond with his family.
"He gave time to think but I'm not about to change my mind because it's insane to expect me, a mother of a chronically ill child to blow that kind of money on a holiday trip," the woman said at the end of the post. "My inlaws are disappointed in me pressuring me to make the right decision instead of dying on the money hill."
According to Luisa Frey, a family travel expert and founder of TeenTravelTalk.com, traveling with in-laws can be tough because you're not familiar with their daily habits or quirks.
"You're dealing with everybody's own daily habits," she told ABC. "There's very different dynamics when it's not your family."
Frey recommends staying in the same place but having separate spaces. For example, separate condos in the same complex or separate hotel floors. She also said the length of the trip matters.
"A week can be a bit much when dealing with family and family that isn't yours," she explained.
Instead, she recommends shorter trips in the beginning. Instead of a week, try four or five days first.
Many users in the comments said her fiance cared more about his family's opinions than the wellbeing of her and her son. One user went as far as to write a fake reply for the woman's in-laws.
"Thank you for this invitation, it is truly life changing," the comment said. "Because of this invitation, I now know
Adam has no concern for my son or his medical needs.
Adam cannot be trusted with my private financial info.
Adam cares more about his mommy's opinion than my security or my son's wellbeing.
You are all willing to spend my money for my son's care on a stupid party."
Others in the comments wondered if the woman's in-laws would be willing to help if she needed money for an emergency.
"The answer is no from the way they talk about money whenever I'm present," the woman said in an update to the original post. "As if I was some gold digger going after their money...It's unacceptable."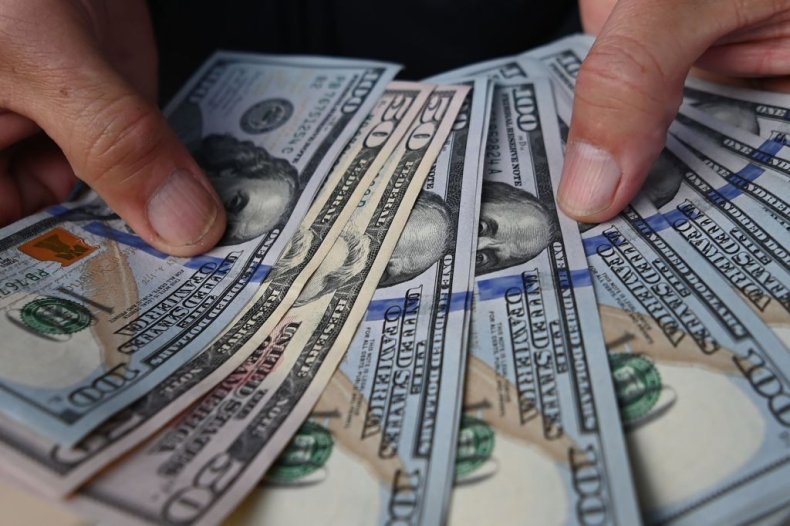 She also mentioned that the reason her fiance was pressuring her to go was that he didn't want to go alone but was still expected to attend.
"If he doesn't go then his family will start openly accusing me of dividing the family and ruining their traditions," she explained in an update. "His words not mine. This is what he said to me."
In the end, users said the woman was "NTA" and that her fiance needed to figure out his priorities.
"You do not have a FILs problem," one of the top comments read. "You have a SO problem."