Internet Backs Woman Who Broke Glass Door in 'Scary' Home Invasion Prank
The internet has rallied behind a woman, who shared in a now-viral post, that she shattered a glass door at her boyfriend's parents' house during a "scary" home invasion prank.
Posting in Reddit's "Am I The A**hole" (AITA) forum on Thursday under the username u/mappn3rd, the woman said that she's now being asked to cover the costs of the damaged door, despite the fact that her boyfriend's father was the one to pull the prank during a family barbecue.
The post has garnered more than 8,200 upvotes and over 1,300 comments from Redditors, who said her boyfriend's parents were wrong to ask her to cover the costs of the door.
"[M]y boyfriend and I were visiting his family and having a barbecue, drinking some beers outside. I went inside to use the bathroom and when I was heading back out, I saw a man in a ski mask hiding at the end of a dark hallway, mostly hidden by a door," she wrote.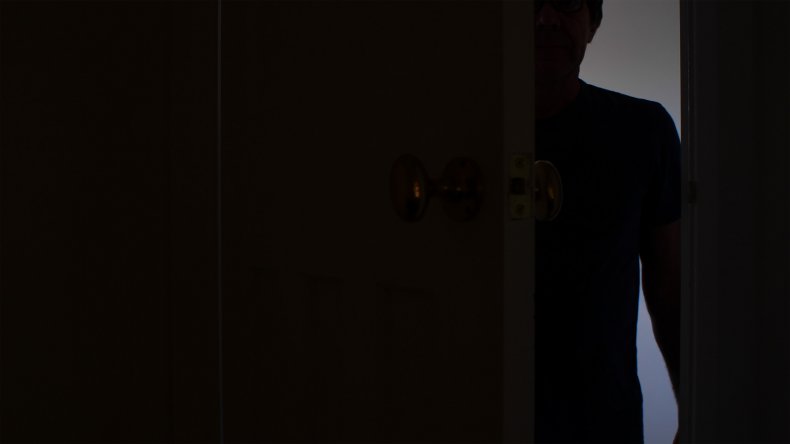 "I fled for the closest doors out, this pair of stained glass double doors," she continued. "I tried the handle and it didn't open, even when I pulled really hard."
Panicked, she broke the glass and ran outside, screaming at her boyfriend's family to call the police. A few moments later, however, her boyfriend's father appeared outside, holding the ski mask.
"I was immediately pissed, I yelled at him for scaring me," she said.
When her boyfriend's parents asked her why she broke the glass door, she revealed that she'd been a victim of a home invasion three months prior.
"I freaked out," she admitted.
Now, her boyfriend's parents are asking her to pay the $3,500 necessary to fix the door, but she's refusing.
"I honestly don't think I should owe them for that...like honestly if you try to scare someone s***less, it's on you if they break something when they panic," she wrote.
Unfortunately, home invasions are rather common.
A study conducted by the Department of Justice (DOJ) in 2017 "reported that over 1.7 million burglaries occurred within the United States during that calendar year," reported Forbes. Of those, 424,886 incidences took place during the day.
Though the number of home burglaries decreased by 9.5 percent between 2018 and 2019, home security website SafeAtLast used predictive analytics to determine that a staggering 75 percent of all homes in the country will be broken into by a burglar within the next 20 years "regardless of neighborhood," Forbes stated, and concluded that "everyone is at risk for home burglary, no matter where they live or what their home looks like."
Considering how common home invasions are, and that u/mappn3rd was a victim of one, Redditors were quick to support her decision not to cover the costs of the door.
"NTA [not the a**hole]. I wouldn't pay for it—this was 100 percent their fault for doing that. Your reaction was understandable if you'd had a real home invasion," wrote u/Magoo69x.
"Definitely do not pay. Your [boyfriend's] dad is a total a** for pulling that crap," said u/jwjnthrowawaykfeiofj. "He wanted you to be genuinely scared. He can't put you in a situation where you feared an attack and then hold you responsible because you acted out of genuine fear for your safety."
"That's the risk one takes when pulling a prank—there are too many ways for a prank to go wrong to realize (and prevent) them all. Especially scary pranks—you can never predict how the target will react...This is on them," commented u/torrentialwx.
u/nappingthedream added: "Please don't feel bad, OP [original poster]...you can't set up a terrifying prank and get mad when someone is terrified!!"
Newsweek has reached out to u/mappn3rd for comment.
Of course, u/mappn3rd's post isn't the first from AITA to go viral. On Thursday, a stripper posting in the forum went viral for sharing that she's chosen not to financially support her parents, as did a father who said he went to his ex-wife's house to check on his daughter after receiving concerning texts from her.
And last week, a teenager garnered online attention when she claimed she got her sister expelled.