Internet Backs Woman Who Had Uncle Arrested After His Wife Stole From Her
A woman is going viral online after taking to Reddit's popular "Am I The A**hole" forum to explain that she had her uncle arrested after he and his wife stole from her apartment.
The anonymous woman, 25, who goes by u/Vincerevelmori69 on Reddit received more than 12,200 votes and 1,000 comments on her post. Many comments supported the woman's decision and several offered advice on dealing with a family member who has stolen from them.
It is difficult not to feel hurt or sometimes even betrayed when dealing with a difficult family member, but it is important to remain calm and not reactionary during a conversation with the individual, stress management specialist Debbie Mandel told Love to Know. For many, taking to various internet forums to seek advice is a way to strategize how to move forward with the family member. Other advice includes using "I" statements and avoiding accusatory language.
In the post, u/Vincerevelmori69 explained that she ran into a plumbing problem she did not know how to fix and asked her uncle, 56, to help. She said he came over and brought her aunt who she does not like.
"There are quite a few reasons, she took my grandmothers ring despite it being willed to me, she pushes over people to get what she wants," the post read. "She uses her mother's death as an excuse, always leaving out that her father & she were, according to those who knew them then, exceptionally cruel to the mother."
She explained that the ring went "missing" for a while until she saw her aunt wearing it to a family function years later.
In the post, she explained that her uncle used to be "really great" until he got married and that he now "bends to her every whim."
The Redditor also wrote that she has lived in her apartment since 2020 and likes to keep it minimalist so she doesn't own much. She also said that when her aunt entered the apartment she began complaining about how it looked like the Redditor was "dirt poor."
The Redditor's aunt also commented about the minimal furnishings in the apartment but she explained that her aunt did notice the silver box she kept her sterling silver flatware in. The Redditor said she spent more than a year saving up her money in order to buy the flatware set.
"My reasoning was it will grow in value, I can pass it along to my children and it will, or can, last a long time," she wrote.
While the price of silverware varies based on the material and brand, sterling silver flatware can cost anywhere from a couple hundred dollars to several thousand dollars. However, the resale value of quality silver silverware is a strong investment opportunity. One brand new 22 piece set from William Sonoma can cost about $3,200, while one used 250 piece flatware set from Reed & Barton Francis I costs $12,750.
The woman said her aunt began asking her about what was in the box but she didn't answer her. She said her aunt kept insisting to know what was in the box, so she told her she kept heirlooms in there. The Redditor wrote that her aunt kept pushing and eventually she told her it was her flatware.
"She then asks me how many places settings and I say I can't remember," the post read. "She goes on to say she has this 'small' dinner party and can she borrow it and I say no. She pouts the rest of the time."
In the post, the woman said her uncle and aunt left her apartment because he said he needed to pick up some tools but that he would be back later to fix the plumbing.
The two arranged for him to come back a week later and she left a key in the lockbox since she would be at work and wouldn't be home to let him in.
The woman explained that when she came home, she noticed that her silver box was missing and she immediately knew who was responsible. She said she called the police and gave them information and photos of the box.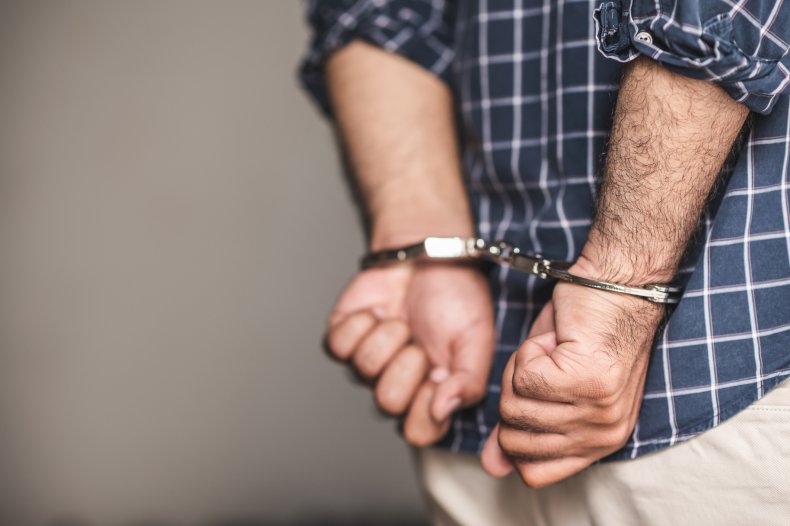 "Long story short my box was in their dining room when they showed up and my uncle is arrested for theft," the post read. "My aunt keeps calling me screeching at me that I am horrible for this and going to hell for giving him a criminal record. I say she should have thought about that before she made him do that not being able to take no as an answer."
The Redditor also explained that the silver itself was a rarer pattern that was not easily replaceable but that all the aunt had to say was that it was "just stuff."
"Here's where I think I am TA, my uncle only did it because of my aunt in my opinion," the post read. "So I am effectively punishing someone who wouldn't have done it with out the influence."
In the comments, many users supported the Redditor's actions and said that if her uncle didn't want to get arrested he shouldn't have stolen her flatware.
"Offer to drop charges for your grandmother's ring, which is rightfully yours and stolen also, or tack that charge on too!" one user suggested.
"NTA. Your uncle made the conscious decision to take the silver," another comment read. "He could have told his wife no, but he didn't he took it from you and made the choice his own."
Newsweek reached out to u/Vincerevelmori69 for comment but did not hear back in time for publication.