Internet Backs Woman Who Refuses to Wake Up at 5 A.M. to Cook Husband Breakfast
In a now-viral Reddit post on the forum, "Am I The A**hole," a woman under the username, u/Legal-ad4575 wrote that her husband thinks she should wake up each morning at 5 a.m. to make him a hot, fresh breakfast as part of her already busy day.
"I asked why he can't do it himself since he used to [do] everything and he had two points 1. He is no longer unemployed he is the breadwinner now his job is to provide for the family and 2. He says he barely gets ready and finds no time to make himself breakfast," she wrote.
Many Reddit users came to the woman's defense saying this ask was too much and that the husband should be responsible for his own morning meal.
"It takes less than 5 mins to throw a bagel in the toaster or grab a protein bar for the car ride. I don't know anyone who eats a hot breakfast everyday," one commenter wrote.
The woman writes that her husband continues to bring it up saying it is part of her "job."
"I pointed out that I can not be expected to wake up at 5 after staying up at night with the baby and [reminded] him of what I do during the day since that is a job and a [difficult] one at that," she wrote.
She told him she felt like he was taking advantage of her to which he responded by calling her "unbelievable" since he is the one bringing in the money for the family.
"He claimed I was being unfair and unsupportive of him taking on a new job and I was not respecting my part of the deal," she wrote.
In an edit made to the post, the poster clarified her husband's specific requests when it comes to breakfast.
"He does not like any pre made [sic] foods and likes breakfast to be fresh which consists of ham, pancakes etc as well as freshly made fruit juice. Basically a full breakfast I used to make when we were both unemployed."
One commenter noted that the biggest issue they saw in the post was that he continues to throw his new job, and role of "breadwinner" in her face.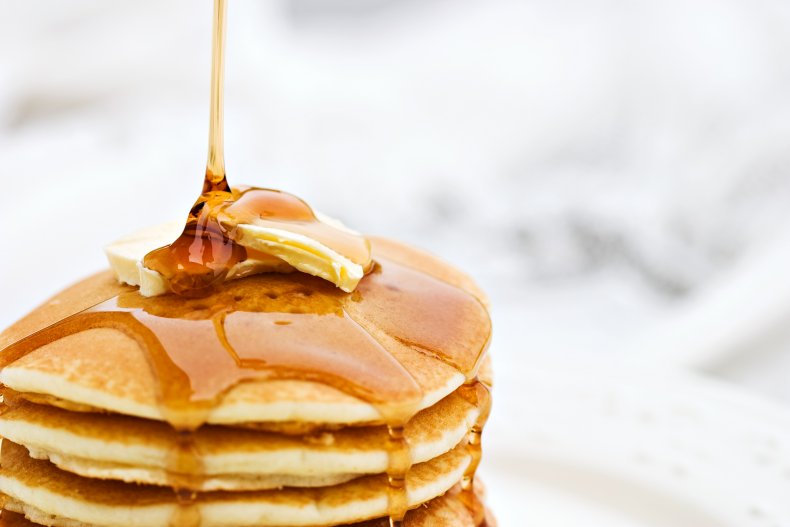 "But I also obviously agree that it is ludicrous to expect you to wake up at 5:00 a.m. and make him a big breakfast when you're working more than full time taking care of a (?) baby. F that. He's a grown man. He can make himself eggs and toast in 10 minutes," the commenter continued.
Other people on the thread noted that given that she takes care of the baby all day, the husband should be helping out with childcare while he is home — including overnight.
Parents reported in March that according to a report from MagnifyMoney, the percentage of parents who are staying home with their children had risen 60 percent since 2019 in the U.S. As of early this year 2.4 percent of parents, on average, are staying at home with their children — up from pre-COVID levels of 1.5 percent, the report said.