Internet Backs Woman Who Won't Let Stepson 'Honor' Deceased Mom at Wedding
The internet is rallying around a woman in support after her soon-to-be stepson wanted a presentation dedicated to his deceased mother at his father's upcoming wedding.
The Reddit post relaying the situation, titled, "AITA for refusing to let my stepson (17) have a PowerPoint project display in honor of his deceased mom at my wedding," was shared in the subreddit "Am I the A**hole" on May 1.
According to Statista, as of 2019, there were 2,396,310 children under 18 years of age considered stepchildren based on their relationship to the main householder in the United States.
The U.S. Census Bureau reported that 1,300 new stepfamilies form on any given day, according to The Stepfamily Foundation. In addition, 50 percent of a total of 60 million children that are 13 or younger live with a parent and their partner.
The Reddit post has since gone viral with 15,100 upvotes, and people believe the original poster (OP), Redditor @Throwaquickadvice, isn't the a**hole in the situation. The woman's fiancé, a 42-year-old, has a 17-year-old son from his former marriage to his late wife who died from cancer.
The couple is getting married at the end of 2022, and the OP likes to believe that she has a "good relationship" with her soon-to-be stepson.
"However, he is the most sensitive and emotional kid I've ever met," she said. "I'm not saying that's a bad thing...But it does make it difficult for me to deal with him sometimes."
The teen recently revealed that he created a PowerPoint presentation in honor of his mother, and he planned to display it at the upcoming nuptials between his father and the OP.
The Redditor continued: "This was an instant no from me for many reasons. My fiancé said we should let him because he just wants to remember and honor his mom. I told him that this occasion, the wedding, has nothing to do with my stepson's mom, so I'm not sure why put a whole PowerPoint project there at the wedding about her."
The OP also added that it "takes away" the "guests' attention and makes them confused." However, the teen's father took a different approach, saying they need to "respect" the boy's "wishes," and he added that he would pay for the screen for it.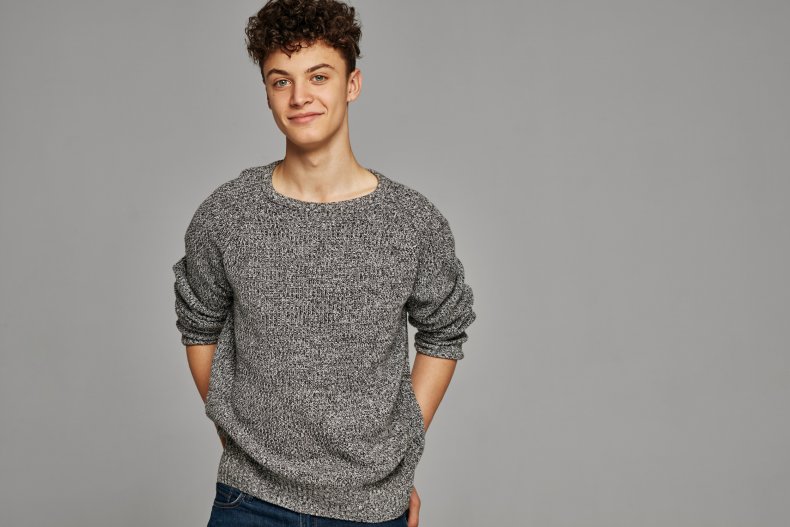 The couple ended up having an argument about it, and the woman "refused to even consider it." But she did mention a compromise.
"I even offered to have maybe a few pictures or a seat as an alternative, but my stepson isn't having it," she added.
The OP described things as being "pretty tense" afterward, and her stepson wasn't talking to her while her fiancé tried to "guilt" her into agreeing, making the OP feel "overwhelmed."
The Redditor asked if she was the a**hole for not letting the situation happen, and she also said that her soon-to-be fiancé made a comment saying her "refusal" was "an indication" that she has a problem with the teen's mother, and that she's being "unfair" to the boy since he spent a lot of "time and effort" preparing the project.
The OP said that it isn't about the teen's mother, adding that she doesn't have any "negative feelings" about her. Actually, she thinks the woman "was a fighter," and that she had a part in who her fiancé is now, and she's "grateful" for it.
When the Redditor first met the teen, she mentioned he kept to himself and didn't attend family functions, adding that he avoided spending time with his family. He's also "quiet" mostly and doesn't talk a lot.
"I suggested therapy, but my fiancé said he mentioned this once to him, and his son yelled at him telling him to stop acting like there was something wrong with him by bringing up therapy," the OP said. "My fiancé stopped bringing it up, and whenever I try to mention it again he'd shut me down hard."
Over 2,300 comments poured in over the situation, and people are strongly backing the OP and her feelings on the presentation.
One viewer, who garnered over 12,000 upvotes for their response, mentioned how they'd feel as a guest of the wedding if the project was allowed to take place.
"NTA [not the a**hole], if I were a guest at this wedding, I would be wildly uncomfortable," the Redditor said.
Another Redditor thought the PowerPoint project about the teen's mom would be "a great idea for a memorial dinner/event on his deceased mother's next birthday. It's not appropriate for your wedding. NTA, and your fiancé doesn't have his perspective straight if he doesn't see this."
While a Reddit user thought the teen could play the presentation at his wedding "where it would be more appropriate," adding, "It's not appropriate at yours. The fact that neither of them is able to see that tells me they are not done grieving, and this wedding is premature. Postpone. NTA."
Some would question the readiness of the OP's fiancé to remarry as one viewer pointed out. "I would suggest couples counseling before the wedding, maybe including your stepson too," they said. "This is wildly inappropriate, and the fact they can't see that raises some red flags."
The OP replied back: "My fiancé is just choosing to go the least 'problematic' route. He says he doesn't want to pressure his son in or out of anything, and I understand that."
Another person believed the OP wasn't in the wrong, suggesting she tells the teen to save the presentation for his grad party.
"But it has no place at your wedding," they added. "The wedding is not about him or his mom. The wedding is about you and your fiancé's union as husband and wife. His deceased wife has no business being the center of attention for your wedding."
One Redditor said there wasn't any reason for the teen to have the presentation at the OP's wedding. "It would be appropriate at his wedding, not yours," they said. "Stand firm, not even a picture of her. Completely bonkers."
Newsweek reached out to Redditor @Throwquickadvice for comment.
This isn't the only viral moment involving stepchildren. A woman didn't want her soon-to-be stepson at her wedding to the boy's father, sparking outrage. A woman was backed for not leaving her inheritance to her husband's kids. In addition, the internet blasted a stepfather's remarks to his wife's kids at their dad's funeral.