Internet Backs Worker Who CEO Emailed After Resigning From 'Toxic Job': 'Bad Career Move'
A Reddit post has gone viral after an employee claimed they put in their two weeks notice at their "toxic job." The CEO then emailed them, recounted in a viral post upvoted 17,000 times.
The post was shared in the subreddit r/antiwork by user Sleezystevie on January 6. It's titled, "CEO emailed me when I resigned."
The Redditor began by explaining they put in their two weeks notice at their "toxic job." They work as an accountant doing full-charge bookkeeping and operational tasks. They had already accepted a job offer "for significantly more" than what they were already making where they are "overworked, overstressed, and don't have the resources to get" the "job done."
The Redditor continued: "The CEO [also owner/founder of the company] emailed me after I told my CFO I was resigning. The CEO called my resignation a bad career move, and that I was throwing away endless opportunities."
The original poster (OP) admitted they were "extremely happy" to see that quitting "hit" the CEO "hard enough he felt he had to lash out at me yet again on my way out."
Before concluding, the OP explained they had a week left before starting their new job, where they would be making more with better benefits and hours.
In a response to a comment, the OP revealed they left the job "mainly because of the CEO and executive team" they were working along with.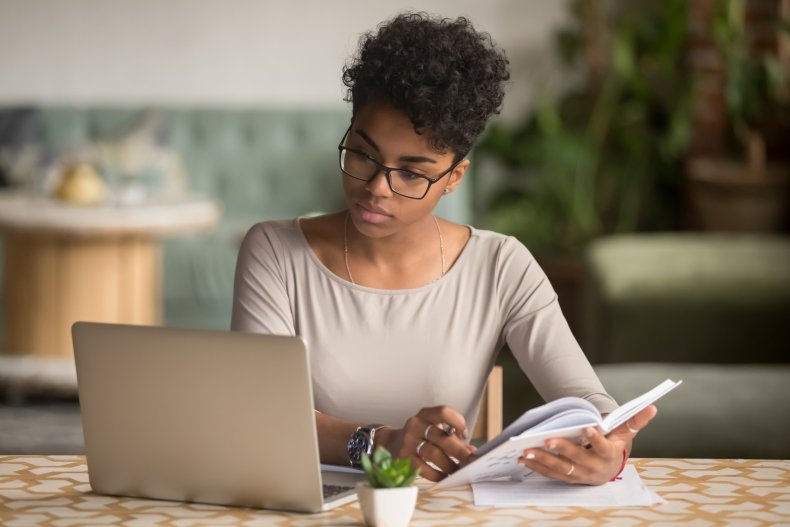 To a comment telling the OP to "leave now" instead of waiting, the OP replied that they "like" their CFO and controller. "So I am staying to train my replacement and not burn bridges with them," they said. The OP oversees a few "entities," and they "would be royally screwed" if they just left, as it would land on the co-workers more than the owner.
According to Statista, 159.82 million people are expected to be employed in the United States in 2022, which is up from 157.72 million people employed in 2021.
People are overwhelmingly backing the OP for leaving their current job situation. Some even shared their own stories. "I once had a boss justify not paying me more because I was still living at home," one Redditor revealed. "I was living at home because I was just out of college and this full-time job didn't pay enough."
Another user had their own advice for the OP for "daily inspiration," telling them to "print out the email, frame it, and put it in your house. Get a plaque on the bottom that says, 'sometimes you need to prove motherf**kers wrong."
One Redditor would have responded with this statement: "Your comments about how this is a bad career move shows me just how toxic it is here. I quit effective immediately. Your stunt lost you the courtesy of 2 weeks."
While another person didn't mince words at all. "Employers only appreciate you once you put in your notice to leave since it shows that you're willing to move on," they said. "All of a sudden they'll miss you and you were the best blah blah."
One Redditor had a suggestion for the OP for their last week at the job. "Work as little as possible this next week," they added.
Other people rallied around the OP. "Haha wow they were really desperate," a user said. "Good call getting out! Do what's best for you!"
Another person sent kudos to the Redditor. "Nobody should talk down to you for bettering yourself," they also added.
"We [generally] quit the boss, not the job," a user said about the situation.
Newsweek reached out to Redditor Sleezystevie for comment.