Internet Blasts Mom Who Asked Ex-Husband to Stop Giving Their Daughter Lunch Money
Reddit users raced to blast a mom after she took to the website and complained that her ex-husband was giving their daughter $25 for lunch every week and that it made her stepdaughter upset.
In the Reddit post titled, "AITA for telling my ex to stop giving my daughter lunch money" under the "Am I The A**hole" forum, the anonymous poster known only as u/daughterlunch, explained her dilemma and received more than 7,200 votes and 3,400 comments since Thursday.
In the post, u/daughterlunch explained that her 16-year-old daughter Emily lives with her ex-husband and his wife.
"She chose to live with my ex and his wife and kids the majority of the time," the post read. "Because she has to share her room with her step-sister Laura [15] at my house."
The Redditor then explained that her ex-husband gives their daughter Emily $25 a week to buy lunch at school. She wrote that both Emily and her stepdaughter Laura go to the same school which happens to be near a lot of restaurants.
"So, instead of buying school lunches, she leaves campus to buy herself and her friends lunch," the Redditor said. "The problem is she sees Laura at school and won't get her anything even though she gets her friends' lunch all the time."
The woman said she spoke with her daughter who explained while her friends are able to pay her back for lunch, Laura is not.
The Redditor added: "Emily knows we can't afford to give Laura that kind of money and I know she works part time and gets an extra allowance from her dad so I asked her to occasionally buy Laura lunch to make her feel better. She refused."
According to Healthline, blended families often undergo various struggles that are more complex than other siblings. Some examples of trouble between step-siblings include a sense of competition, differences in how siblings were raised or seeing a child receive preferential treatment from a parent.
In order to avoid step-sibling rivalries, parents must have realistic expectations for the children and understand that they probably won't become best friends. It is also important to not compare the two children and to make sure responsibility is not suddenly placed on the older child.
In the post, the Redditor said she called her ex and hoped that "as a parent" he would understand her reasoning. But instead, she claimed he said Laura's feelings were not his nor their daughter's responsibility.
Her ex also suggested that if Laura wanted to buy lunch off-campus, she should get a part-time job like their daughter.
"I tried to explain that Laura is in sports and she has ADHD and depression so it would be hard for her to work," the post read. "But he said that's my and my husband's problem and hung up."
The post explained that Laura came home crying one day and said that Emily came back to school with food from her "favorite restaurant" but did not offer to share it with her.
The Redditor wrote: "So I called my ex and told him that he needs to stop giving Emily lunch money and have her make her own lunches because she was hurting Laura."
She claimed her ex "refused" to listen and told their daughter about the request and how Laura was hurt. In the post, she wrote that the only thing her daughter has said to her recently was that she planned on staying at her dad's house full time.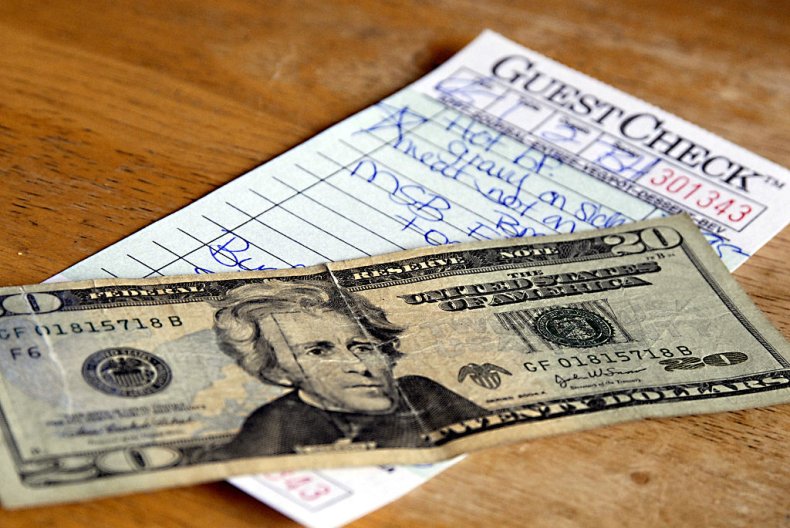 After the post was published, Redditors quickly rushed to the comments section and put u/daughterlunch on blast.
One comment which received more than 20,000 votes said: "YTA. Are you even listening to yourself right now? I see why she's living with your ex... ."
The comment went on to explain that her child's happiness is her responsibility and nobody else's.
"Why should someone else need to stop giving a child lunch money because your spawn is unhappy? That is not how the world works," the comment continued.
Another added: "Emily works. Laura doesn't. The why doesn't matter, because life isn't universally equal."
Many other users also mentioned that there were ways that Laura could find work even if she had ADHD, depression, and played sports. Some said they felt the Redditor was enabling Laura while teaching her unrealistic expectations in the process.
"OP's excuse about not working because Laura has depression and ADHD is also bulls**t," one user wrote. "I have depression and owned my own business until COVID, and now I'm holding down a full-time job."