Mom Furious With Husband's Friend for Copying Uncommon Baby Name Slammed
A woman has received heavy backlash on Mumsnet after sharing her anger at the name her husband's friend had chosen for his new baby. The new mother had taken to the U.K.-based social media platform to express her fury at the fact that the "rare" name she'd chosen for her own baby had been "copied" by the friend.
At present, the most common baby names in the U.S. for girls and boys are Olivia and Liam, respectively. It's almost inevitable that someone else will share your child's name, but using the same name that a friend has chosen as a baby name has become something of a taboo. Especially, if the name in question is rare or has a sentimental meaning.
In the Mumsnet post, the woman wrote: "My baby is six-months-old and we named her a very uncommon name that was special to us."
"Recently, we met an old friend of my husband's, they are still in the same circle but not close friends anymore. He asked us the usual questions about a new baby including her name. He and his partner had a baby in the last few days and called their baby our daughter's name," the post continued.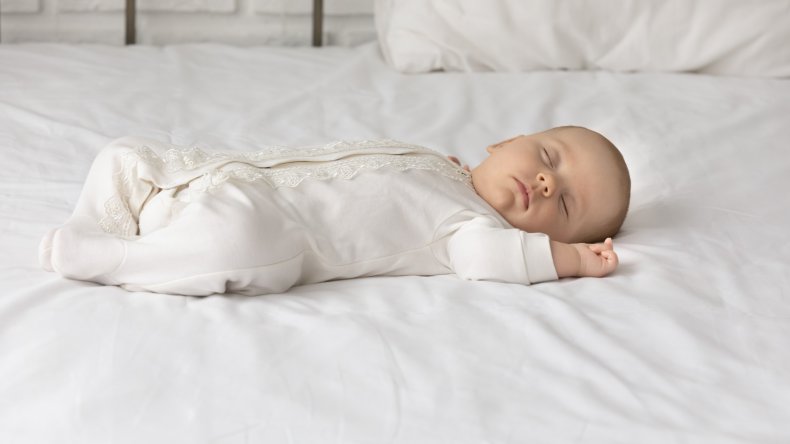 "I am feeling irrationally angry that they have used our daughter's name," she wrote.
The woman uploaded the post under the social media username @Barbie46 on January 22. After asking the internet to weigh up whether she's in the right or wrong for feeling "angry," the post attracted 263 replies with most users having little sympathy for the original poster.
"I'm sure this has been done to death on Mumsnet—no one owns a name," one user defiantly wrote.
Another user added underneath the original post: "You've said it yourself, your anger is irrational."
"You can be angry, but to what end? And what's the point…some other child who isn't going to be close to your [child] has the same name…so what? I'd try and chill out a bit if I were you," someone else wrote in response to the mother.
Another Mumsnet user added: "You don't own it. They've got every right to call their baby what they want."
With the internet slamming the mother for her reaction to the other child's name, Newsweek asked an expert how she could now approach processing her feelings and communicating with her husband's friend on the matter.
Irene Abbou is the founder of Happiness Within Reach, a life-coaching service in Los Angeles. Abbou told Newsweek: "To resolve issues healthily, be intentional and be understanding of [the other person's] reaction."
"Listen with an open heart, learn techniques to cultivate inner tranquility and work on improving your self-awareness and understanding your own feelings," she added.
Newsweek could not verify the details of this case.
Are you and your friend stuck in an argument? Let us know via life@newsweek.com. We can ask experts for advice, and your story could be featured on Newsweek.