Internet Defends Dad for Buying Daughter's First Car But Not For His Sons
Internet commenters were quick to applaud one father who purchased his daughter's first car, despite making his older sons pay for their own.
Posting on Reddit's r/AmITheA**hole, Redditor u/Vegetable-Run-4040 (otherwise referred to as the original poster, or OP) described his wife's favoritism for the couple's two sons and explained how he saved his daughter's 16th birthday with the one thing most 16-year-olds yearn for: a new car.
Titled, "[Am I the a**hole] for buying my daughter a new car...without talking to my wife about it or buying new cars for my sons?" the post has received more than 7,000 votes and nearly 1,000 comments in the last day.
"When [my daughter] was born I was very worried that we might end up favoring and spoiling her," OP began. "But it turned out [to be] the opposite of what I expected."
Continuing to explain that he "tried everything" to balance the family dynamics within his household, the original poster said that it was all for naught.
"My wife clearly favors our sons," OP added.
On his son's 16th birthdays, the original poster said he helped each of them buy cars, but made it clear they had to contribute money they'd saved towards their first vehicles.
On his daughter's 16th birthday, however, it was a completely different story.
"On the day of [my daughter's] birthday [my son] had a basketball game and my wife told us she wants to go...instead of coming with us to celebrate," OP wrote. "I asked [my daughter] what she wants to do but she bursted out crying and said she doesn't want to do anything.
"She refused to choose what to do and was silent...so I did the only thing I knew would make her happy," OP continued. "I took her to a car shop and told her she can choose whatever she wants and I'll pay for it.
"When my wife heard about it she got mad at me and said I had no right to buy a car without talking to her and it's not fair that [our daughter] got a new car for free when our sons had to save money for a used car," OP added.
Although many parents claim they could never choose between their children, favoritism among families is rampant and, in most cases, obvious.
From more quality time spent with a child, to extra affection and much more relaxed disciplinary measures, all forms of parental favoritism are easy to recognize in the present.
But while some children benefit from amplified adoration, those who receive the cold shoulder for the duration of their childhood are often burdened with long lasting, negative effects.
"Many of these consequences persist long after children have grown up and moved out of the house," Psychology Today reports. "People don't soon forget that they were disfavored by their parents, and my people report that being disfavored as a child continues to affect their self-esteem and their relationships in adulthood."
Near the beginning of his viral Reddit post, the original poster said he warned his wife of the effects of favoritism, and even sought therapy to correct the behavior. Unfortunately, the original poster also said that "nothing worked" and his sons continued to receive preferential treatment throughout their adolescence and into adulthood.
So when his daughter's 16th birthday rolled around, he decided to do something about it, purchasing a brand new car for the teenager without consulting his wife before doing so.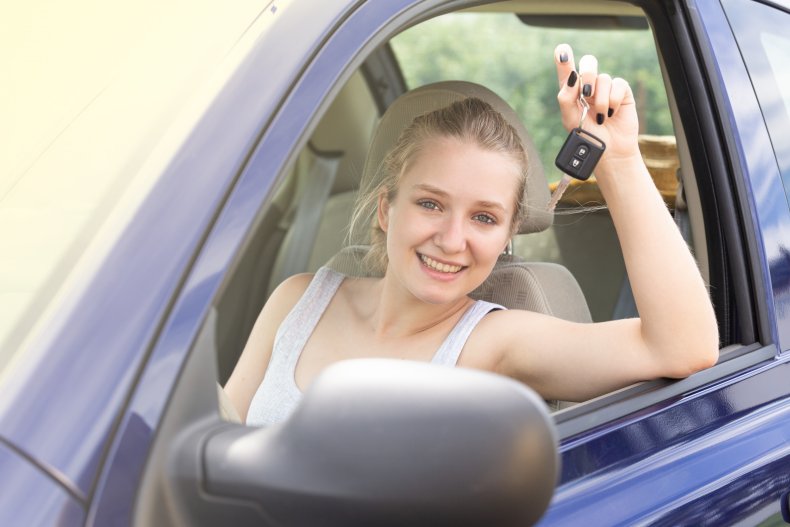 Throughout the comment section of the viral post, Redditors commended the original poster for standing up for his daughter and showering her with the attention long reserved for her two brothers.
"[Not the a**hole]," Redditor u/tfydb wrote in the post's top comment, which has received more than 11,000 votes. "You're making up for the lack of effort on your wife's part.
"She can be mad all she wants," they continued. "If she had been there maybe you could have talked to her, but she wasn't."
Redditor u/Tooligan13853, whose comment has received nearly 2,000 votes, echoed that sentiment.
"Your wife did her best to make your sons feel special, but [the] one time you do something special for [your daughter] when she gets practically ignored by her mom ON HER BIRTHDAY, she gets upset," they wrote. "Your wife is a hypocrite."
"She ditched her daughter on her birthday!!" Redditor u/Monicawroteitbetter chimed in, receiving more than 2,300 votes. "[Not the a**hole]...but your wife certainly is!"
Newsweek reached out to u/Vegetable-Run-4040 for comment.