Internet Goes Wild Over Rumors John Mulaney and Olivia Munn are Dating
On Thursday, the internet went wild when an unsubstantiated rumor made the rounds that comedian John Mulaney had begun dating actress Olivia Munn only days after announcing his divorce to his wife of six years, Anna Marie Tendler.
News of Mulaney's divorce broke Monday. In a statement to Page Six, a spokesperson for Mulaney confirmed the divorce and added, "John will not have any further comment as he continues to focus on his recovery and getting back to work."
The divorce announcement followed Mulaney's 60-day stay in a rehab facility, where he was reportedly working through his struggles with alcohol and drug abuse.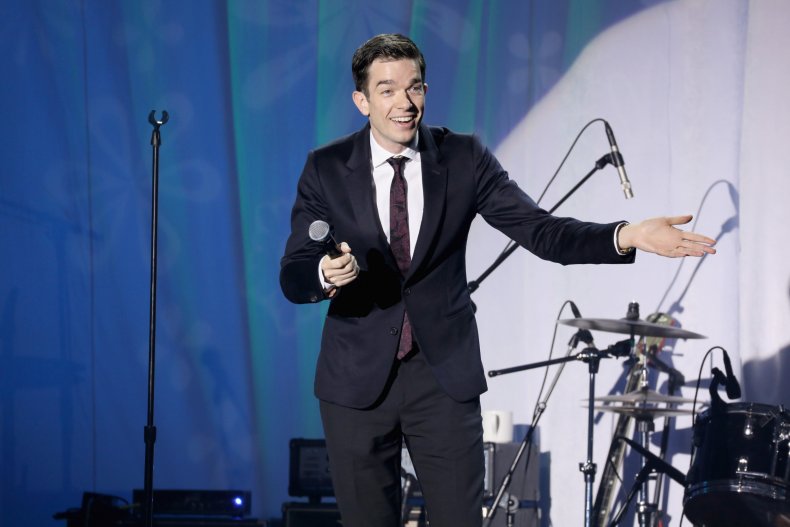 Tendler shared with Page Six that she was "heartbroken that John has decided to end our marriage," but wished him all the best in his recovery.
Mulaney is well-known for telling loving jokes about his wife in his stand-up acts. As such, the Internet was distraught over the news of the divorce.
One Twitter user said Monday: "[N]ot saying love isn't real anymore but John Mulaney and his wife Anna are getting a divorce so idk what to think."
But internet reactions went from bad to worse when rumors surfaced Thursday of Mulaney and Munn's alleged relationship.
"[J]ohn Mulaney and Olivia Munn being together have me SHOOK," said one user who also shared a meme joking that they felt attacked by the news.
"I never thought Twitter would turn on John Mulaney but him dumping his wife for Olivia Munn is certainly gonna test that theory," one Twitter user observed.
One Twitter commenter made a very timely CDC-related joke in response to the relationship rumors: "[T]he CDC has recommended that John Mulaney slow down a little bit."
"John Mulaney got out of rehab, divorced his wife, and started dating Olivia Munn lmao this dude said white boy summer with his whole chest," joked another.
According to PEOPLE, a "source close to Mulaney" apparently told the publication that the relationship between Mulaney and Munn is "very new," and that they're "taking it slowly." The same source also shared that the two met at church. However, this sent fans into a spiral, as Mulaney has been very forthcoming that he is not a church-goer.
"JOHN MULANEY??? YOU DON'T EVEN GO TO CHURCH?? HOW TF DID YOU MEET OLIVIA MUNN AT CHURCH I TRUSTED YOU," tweeted one passionate Mulaney fan.
"John Mulaney A WIFE GUY has divorced his wife and is now going out with a woman he met at church AFTER BEING AN I DON'T GO TO CHURCH GUY," tweeted another.
Neither Mulaney nor Munn have commented on the rumors of their alleged relationship. True or not, the internet is very upset with the news. And perhaps most importantly, fans just hope Mulaney's famous dog, Petunia, is doing alright.
"I literally didn't know who Olivia Munn was until this news with John Mulaney and all I really care about is Petunia's whereabouts," said one. "IS SHE OKAY ??"
"[S]ending my queen Petunia my thoughts & prayers," commented another.