The Internet Has High Hopes for 2021, and We Have the Memes to Prove It
As the end of the year arrives, we can admit 2020 was...well...do we really have to say it? We can only hope for a less tumultuous time in 2021, though some people aren't so sure just yet.
Today, there are memes that summarize the exhaustive nature of 2020, and some that expect the replacement of one numeral won't change that much overnight. Another, more optimistic group, however, is ready for a positive start and a much happier New Year. In their minds, the ball drop at midnight signifies something entirely different that could bring welcome respite from the insanity.
Whichever way you spin it, whether counting down until midnight with caution or with excitement, some memes are hilarious and more than relatable. Twitter and Instagram were full of high hopes and crossed fingers.
Some people, including celebrities like Kristin Chenoweth, danced their way into the New Year showing no remorse or longing to remember any part of 2020. This group seemed to hope for quick new beginnings and the ability to leave behind coronavirus, isolation and other unpleasantries.
Even Taylor Swift joined in with an odd goodbye to the "weird" 2020 with a bear costume photo we're sure will go viral by the end of the day.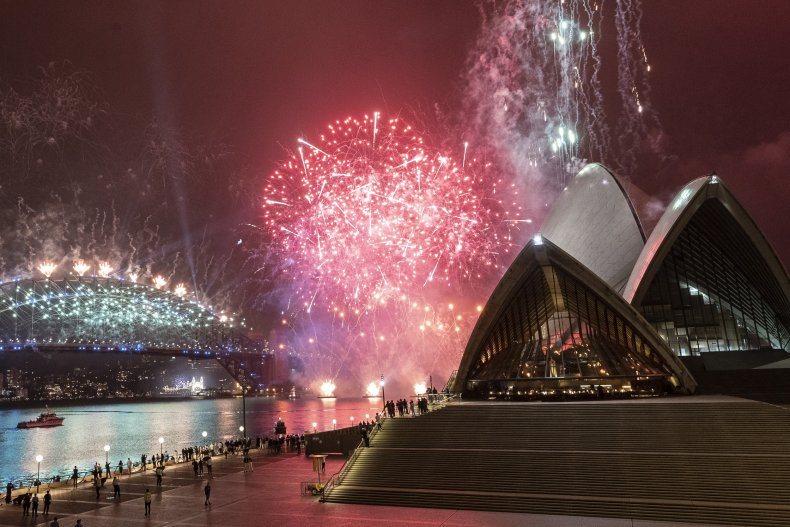 Others suggested that 2021 will continue as a sort of sister year to 2020. It seems unlikely COVID, or its related problems, will disappear right away. So, some memes kept the idea of a recovery year in mind. Or, a year that has the potential to go just as poorly if humans aren't careful.
Many memes have focused on preparing for any other surprises that 2020 just didn't get to.
And somehow, though the pain that 2020 brought to many people, some netizens chose to look back on 2020 with kindness. This pet-centric post may make you tear up due to its sweet nature and the true silver lining provided in an otherwise horrific year.
Perhaps the most moving posts, though, expressed hope for a better future. Some shared their COVID vaccines, happy moments and other devastation-defying steps into 2021. Health care workers have been sharing photos of their getting vaccinated, and it's a very optimistic end to the otherwise stressful year.
There's no way to predict that 2021 will be a better year than 2020. Some predictions, like those that were made by Nostradamus, don't look too hopeful. But, we've made it this far and are certain anything 2021 has planned will be easier than 2020. At least, we can hope.