Internet Offers Encouragement to Man Whose Tinder Date Called Him 'Too Fat'
The internet has offered words of encouragement to a man who claimed that he was stood up by a Tinder date after she thought he was "too fat."
Posting to Reddit's "Tinder" forum over the weekend under the username u/The_BeardedHuman, the man shared screenshots of both the conversation he shared with his date and of his dating profile. So far, the post has racked up more than 61,000 upvotes and over 8,800 comments from Redditors who agreed that the man dodged a bullet.
The text thread opens with the man's date letting him know she's about to leave and that she'll see him soon. Shortly after, however, she sends a follow-up message that has left the internet fuming.
"I just saw you from afar and I'm sorry I can't meet you," she wrote. "I don't like guys who are too fat, I'm not attracted to them. I'm sorry so it's better for me to go back home than to pretend I liked you. Good luck with your upcoming dates on Tinder."
Shocked, he responded, "Wow. [But] you could see that from my photos? I'm literally shirtless in one of them."
"But I thought you were less fat," she replied.
In the conversation that followed, the woman also accused the man of looking older than 22 and told him to see a dentist about his broken tooth.
"I don't know how she couldn't tell I'm the size I am considering I have my gut out on my Tinder profile and my Insta isn't making me skinny either," he wrote in the post's title.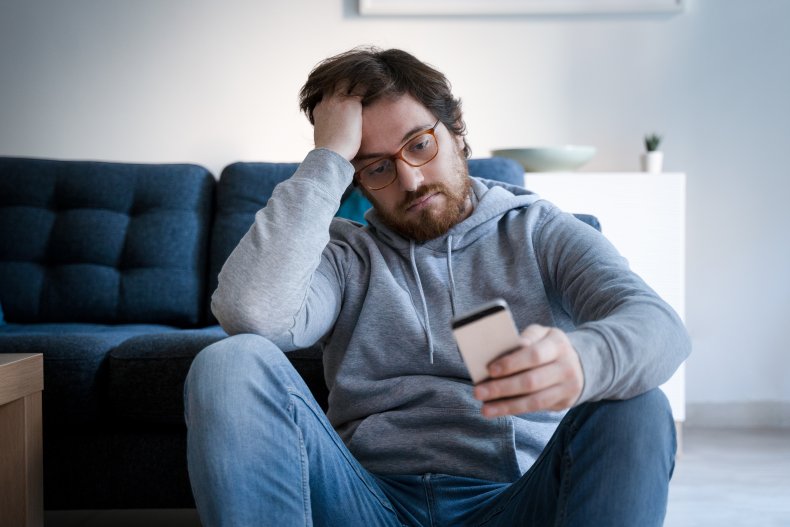 Redditors were quick to offer u/The_BeardedHuman their support and slammed the woman for her comments.
"She sucks. You are strikingly handsome!! Keep your head up, young man!" exclaimed u/ReflectiveRedhead.
"She's gross. You definitely dodged a bullet. For what it's worth, you're very handsome!" wrote u/Simp4Killers.
"You dodged a bullet right there. There was no need for her to say a lot of those things. I hope this situation didn't hurt you much. You're an attractive guy and she's very superficial so you didn't miss much," added u/KateCastilo.
Twenty-eight percent of online daters have reported being called an "offensive name," according to Pew Research Center. In fact, another online dater recently claimed that she, too, had been called "fat" by someone she matched with on a dating app.
In January, Kailee Ross went viral on TikTok after recounting a first date she'd gone on in which her date said she was "too fat" for him.
"We sit down...I took off my coat and he just looked at me, and he said 'Yeah, I thought so...you're too fat for me,'" Ross said, adding that her date made a comment about not "feeling a connection" before they were even seated.