Internet Outage Live Updates: AOC Blasts Facebook's 'Monopolistic' Behavior
Facebook, Instagram and WhatsApp all started experiencing mass outages Monday according to user reports and statements from the three Facebook-owned services.
"We're aware that some people are having trouble accessing our apps and products," Facebook wrote on Twitter. "We're working to get things back to normal as quickly as possible, and we apologize for any inconvenience."
Tens of thousands of outage reports were documented on Down Detector, a site that tracks service interruptions. The sites did not immediately provide a reason for the disruptions.
All applications came back online around 6 p.m. ET on Monday night.
Check back with Newsweek for more updates.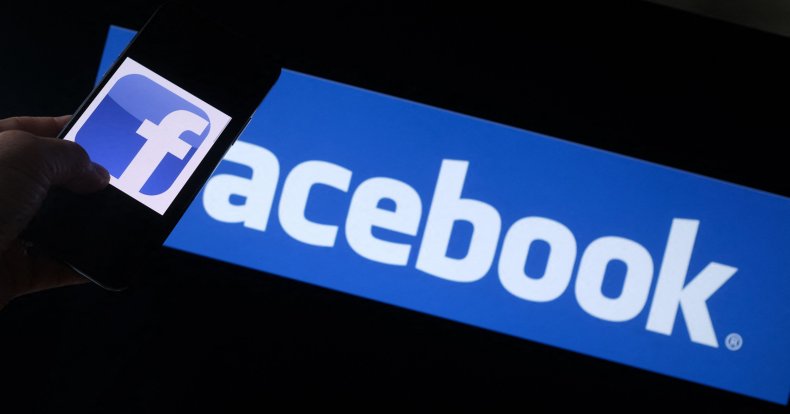 AOC blasts Facebook and 'monopolistic' behavior of the social media giant
New York Democratic Rep. Alexandria Ocasio-Cortez used her Twitter account to blast Facebook on Monday after an hours-long outage of Facebook.
"It's almost as if Facebook's monopolistic mission to either own, copy, or destroy any competing platform has incredibly destructive effects on free society and democracy," Ocasio-Cortez tweeted. "Remember: WhatsApp wasn't created by Facebook. It was an independent success. FB got scared & bought it.
"If Facebook's monopolistic behavior was checked back when it should've been (perhaps around the time it started acquiring competitors like Instagram), the continents of people who depend on WhatsApp & IG for either communication or commerce would be fine right now," Ocasio-Cortez continued. "Break them up."
Sen. Elizabeth Warren also told her Twitter account to call for a break up of "big tech."
Facebook is back, but Mark Zuckerberg's page inaccessible to public
Facebook CEO Mark Zuckerberg might be breathing a sign of relief after his social media platforms came back online an hour ago. Why wouldn't he? He was predicted to have lost $6 billion during the five-hour outage.
The website came back online around 6 p.m. ET on Monday, but the functions weren't hitting on all cylinders yet.
For example, if you don't already follow the Facebook owner on Facebook, then you'll be shut out for now. That goes for any person or groups you may or not follow, though.
Newsweek is still awaiting a response from Facebook on the shutdown that had most other social mediums buzzing on Monday.
Facebook is back online after flawed server update
Facebook, Instagram and WhatsApp are all back online after a five-hour delay, it was reported Monday night shortly after 6 p.m.
Both the Facebook website and app have gone live again.
Independent journalist Brian Krebs said the outage was caused by a "routine update" that went wrong.
"From trusted source: Person on FB recovery effort said the outage was from a routine BGP update gone wrong. But the update blocked remote users from reverting changes, and people with physical access didn't have network/logical access. So blocked at both ends from reversing it," Krebs posted to Twitter.
Instagram, WhatsApp users begin reporting their service is coming back
At 6 p.m. ET, those who use Instagram and WhatsApp began reporting that they are starting to get their service back, but in a limited fashion.
"Instagram stories are working and I'm receiving WhatsApp messages, life is coming back," one person wrote on Twitter.
There weren't any reports on the status of Facebook at the time, though.
Facebook outage is largest ever seen on Down Detector
The continuing Facebook outage on Monday became the largest ever documented by Down Detector, according to Speedtest by Ookla.
There were 10.6 million issues reported worldwide Monday, with the most coming from the U.S. at 1.7 million. Germany, reporting more that 1.3 million disruptions, was second.
Outages from Facebook, Instagram, WhatsApp and Facebook Messenger were all included in the total. The number of reports is likely to grow further, pending confirmation from Facebook that whatever caused the issues were fixed.
Mark Zuckerberg's Net Worth Drops Nearly $6 Billion After Outages, Whistleblower Report
Facebook founder Mark Zuckerberg's net worth dropped nearly $6 billion Monday as the company contended with widespread service outages and revelations from a whistleblower who leaked internal data, Forbes reported.
Zuckerberg is still ranked as one of the highest on Bloomberg's Billionaires Index, yet the drop marks a continued loss of personal wealth by the social media giant in recent weeks.
Shares in Facebook also dropped down 4.8 percent Monday, Forbes reported, while the outages will likely cause additional financial losses for the company.
Facebook working 'as fast as possible' to fix outages, chief technology officer says
Facebook's teams are working "as fast as possible" to fix the outages that began hitting the company's platform and apps Monday morning, according to Chief Technology Officer Mike Schroepfer.
Schroepfer Tweeted Monday afternoon that the company was experiencing "network issues" and apologized to users affected by the disruptions.
Gmail, Twitter now seeing outages
More outage reports began piling in Monday afternoon, but this time for Gmail and Twitter.
Gmail had been seeing relatively low numbers of complaints Monday, with outage reports not topping 100 before 3:30 p.m. ET. on Down Detector. After 4 p.m., the number of reports jumped to over 1,000.
The company has not yet acknowledged the jump in outages. When several Twitter users tweeted confusion about the Gmail issues Monday afternoon, the company's account replied that "there are no disruptions with Gmail" and asked for more information.
Similarly to Gmail, Twitter's outage reports remained in the low hundreds on Monday before jumping to nearly 5,000 at 3:30 p.m. on Down Detector. Twitter has also not commented on the reported disruptions.
The Gmail and Twitter outages are not as extensive as those for Facebook, Instagram and WhatsApp. Facebook, for example, saw more than 40,000 outage reports on Down Detector shortly before 4:30 p.m. after peaking with more than 127,000 reports at noon.
Facebook employees couldn't access building, communications platform amid outages
As widespread outages plagued Facebook and some of its apps Monday, the company's employees couldn't access their internal communications platform or even enter buildings.
Sheera Frenkel, a technology reporter for the New York Times, tweeted Monday afternoon that she had spoken with a Facebook employee on the phone. The worker told her that the employee badges that allow them to enter the company's buildings weren't working, preventing them from even being able to examine the extent of the disruption. It was not clear if the issue has since been fixed.
Facebook's internal communications platform, Workplace, was also down Monday, the Times reported. As most of the company's workers were left unable to do their jobs, two described Monday as a "snow day."
Outages may be caused by DNS issue
The mass outages that began plaguing Facebook, Instagram and WhatsApp Monday morning may have been caused withdrawn Domain Name System routes, according to Doug Madory, director of internet analysis for Kentik Inc.
DNS routes help direct internet traffic to sites by translating an address like facebook.com into an IP address. Madory said that if Facebook's DNS records vanished, users would not be able to find the site.
A similar issue plagued the widely-used communication platform Slack last week. After getting outage reports from users, the company confirmed on Twitter Thursday that the disturbances were DNS-related.
Facebook domain temporarily listed as for sale
The Facebook domain, facebook.com, was briefly listed as for sale on the online retail and web name registrar, Uniregistry.
Brian Krebs, an independent journalist and former reporter for the Washington Post, posted a screenshot of the listing on his Twitter page.
As of 2:45 p.m. ET, the domain was no longer available, but other variations of the site's name were still listed for sale.
Internet watchdog estimates more than $160 million in losses due to outages
Just one hour of worldwide Facebook, Instagram and WhatsApp outages could result in more than $160 million in global losses, according to internet watchdog organization NetBlocks.
NetBlocks used its Cost of Shutdown Tool, which it says uses indicators from the World Bank, ITU, Eurostat and U.S. Census, to deliver the estimate.
The outages skyrocketed shortly before and after 12 p.m. ET, when Down Detector compiled nearly 124,000 reports of Facebook disruptions and Instagram peaked at more than 97,000.