Internet Praises Father Who Supports Son Quitting Job
According to a recent study, 24 million people ages 18 to 34 reside with their parents. Factor in the pandemic, economy, and deteriorating mental health, and the numbers makes sense. However, not all parents want their grown children to return to the nest. User "watkinobe" took to Reddit's "Antiwork" forum to explain why he feels the opposite — and the internet is backing him up.
"My son just quit his $45,000/year job without any prospects and asked if he could move back home," he wrote. "He was so excited when he got the job right out of college and my wife and I rejoiced with him. Over the course of the next couple of years, however, I saw the joy — not just about the job, but about life in general — drain away."
He continued: "So this past weekend, when he told us over the phone (he lives in a neighboring state) he walked off the job after a heated argument with his boss, he started sobbing and apologizing."
His response was nothing short of awe-inspiring, according to the internet.
"I said, 'Son, you have nothing to apologize for. No job is worth what I see this job doing to you.' His 'shame' was compounded by being married for only a couple of years and having a two-year-old daughter," he said. "He then asked if they could stay with us for a couple of months until he figures things out. I told him not to worry. We've got a big house and everyone is welcome."
The man said his son promised to get a job but he and his wife set a condition of moving in: "he NOT find work until he's taken care of himself." He elaborated saying his son "struggles with depression anyway, so I said he should see a psych/therapist, get the help he needs to recover his mental wellness, and go from there" with "no timelines, no promises needed."
After all that, the man offered encouragement to parents everywhere.
"We can be a part of the antiwork/labor movement. We can be a 'safe haven' from abusive work relationships," he wrote. "We can TRUST our kids to make the right choices and encourage them to do whatever they think they need to to have a fulfilling happy life. The only thing any good parent ever wants from their children is that they have the best of all life has to offer."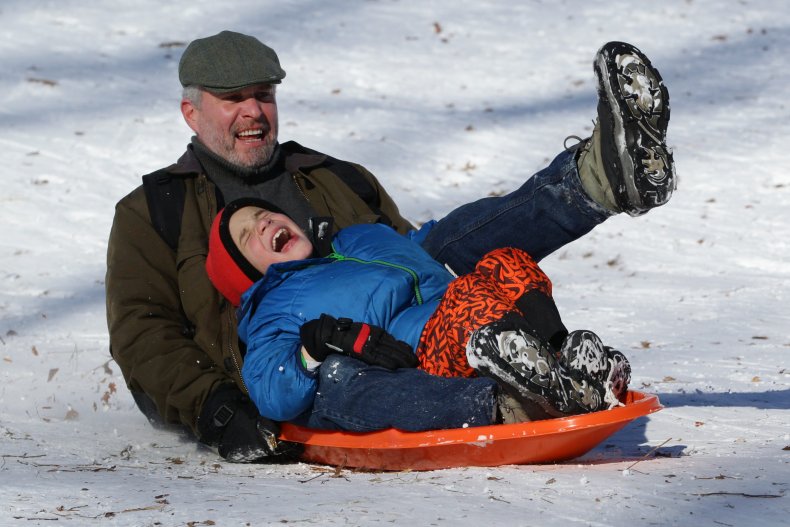 The comments section is filled with praise and support.
"Your a great parent and you should be proud!" SenorRubberducky said.
"My heart breaks for him. Constantly apologizing and says he'll find another job right away while worrying about his daughter. He did nothing wrong, he was just pushed up against the wall and made the right decision before his situation could break him. So glad he has great parents to fall back on," AtomicKittenz wrote.
Dsheets9213 agreed saying, "Thank you for being some of the great ones. Wish I had parents like you growing up, hell wish I had parents like you NOW."
And others like this user shared their own experiences adding, "I was homeless for 16 months so I could pay off student loans, and avoid them defaulting," shep_sheperdson said. "My parents and I haven't spoken in years. Thanks for taking care of your kid, there will ALWAYS be another job for a hard worker with a good head on his shoulders. You possibly just saved his life without knowing it."