House of Representatives Vote to Gut Internet Privacy Rules Provokes Billboard Backlash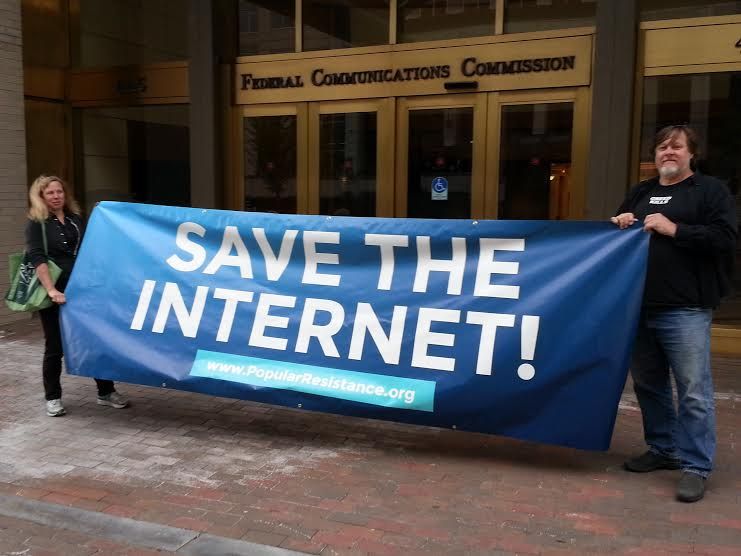 A vote to repeal internet privacy rules in the U.S. has led to backlash from critics, who say it will "fundamentally undermine" online security and enable unconstitutional mass government surveillance.
The vote by the U.S. House of Representatives on Tuesday to allow internet providers to share personal information with advertisers and other third parties without consumer consent was supported by major providers, including AT&T, Comcast and Verizon. The order is expected to be signed by President Donald Trump soon.
Read more: What a Trump presidency means for cybersecurity and internet freedom
"Today Congress proved once again that they care more about the wishes of the corporations that fund their campaigns than they do about the safety and security of their constituents," said Evan Greer, campaign director of internet rights group Fight for the Future.
"Gutting these privacy rules won't just allow Internet Service Providers to spy on us and sell our personal information, it will also enable more unconstitutional mass government surveillance, and fundamentally undermine our cybersecurity by making our sensitive personal information vulnerable to hackers, identity thieves, and foreign governments."
Greer tells Newsweek that Fight for the Future plans to put up billboards with the names of every member of Congress who voted to repeal the FCC's broadband privacy rules.
A draft mock-up of the billboard states: "They betrayed you. These members of Congress voted to gut internet privacy and allow ISPs like Comcast to sell your personal information to advertisers without your consent."
Fight for the Future said the billboards would be placed in Washington, DC. A crowdfunding campaign is also planned to raise money to place billboards in the districts of key lawmakers
"Congress should know by now that when you come for the internet, the internet comes for you," Greer said. "These billboards are just the beginning."
The Federal Communications Commission (FCC) argues that the move will increase competition and make it more fair for internet providers.
"Last year, the Federal Communications Commission pushed through, on a party-line vote, privacy regulations designed to benefit one group of favoured companies over another group of disfavored companies," Ajit Pai, head of the FCC, said in a statement.
"Appropriately, Congress has passed a resolution to reject this approach of picking winners and losers before it takes effect."
Pai added that the FCC would work with the Federal Trade Commission to ensure consumers' online privacy would be protected through a "consistent and comprehensive framework."