Internet Questions Husband's 'Idiotic' Request to Name Child Teddy 'Bundy'
An expectant mother shared the name her husband has requested to name their child, and the post has gone viral on Reddit.
Redditor u/cantnameakidtedbundy wrote about the "idiotic" request in a post to the subreddit "Am I The A**hole" that has now received over 10,000 votes in 19 hours.
The mom-to-be explains that her husband "idolized" his late grandfather Theodore who recently passed away. In turn, her husband has suggested that they name their child after him by calling them Theodore if it's a boy and Theodora if it's a girl.
"Either way, we will either call them Teddy, or Theo/Thea respectively," she wrote. "It's not that I mind the name, the issue is that our last name is Bounde; pronounced bun-dee."
Ted Bundy is one of America's most infamous serial killers and rapists who would ultimately confess to 36 murders before his death in 1989, according to History.com. Since his death, he has been the subject of numerous films and documentaries such as the 2019 film Extremely Wicked, Shockingly Evil, and Vile starring Zac Efron and Lily Collins.
The Redditor said she pushed back at her husband's suggestion questioning how he saw no issue with naming their child "Ted Bounde."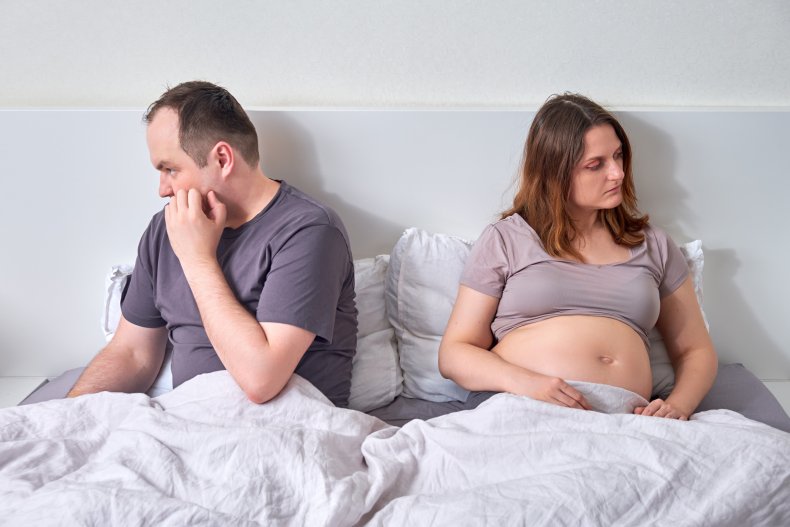 "He says no, he's just honoring his grandpa; I told him he needs to think about how we will be perceived, how our child will be treated, and the implications that that name inherently carries," she wrote. "I literally had to spell out why that would be a horrible idea, and he still thinks I just hate his grandpa."
She explains the context that when her husband's grandfather was born in the 1930s there was not a negative connotation connected to the name but that now that is not the case.
"He kept pushing and pushing until I blew up and told him to stop with the idiotic suggestion, and that's what it is; idiotic at best, sociopathic at worst," she wrote. "He got extremely upset and told his family and my parents, who are divided."
Commenters were in agreement that giving that name to their unborn child would not be in their best interest.
"What could possibly go wrong with naming your child after a serial killer? NTA," one commenter wrote. "This is a hill to die on for the sake of your child..."
"NTA ... why would you give your child a hurdle to jump before people even meet them. Or for them to hate their name once they're old enough to know the history...," another added.
Others suggested that the problem could be solved if the child used the mother's maiden name.
Another still suggested the answer was in the family approach.
"The answer is easy. You and your husband change your last name to your maiden name. No more issue with using Teddy. Unless your maiden name is Ruxpin..."
The Redditor said her husband's family is siding with him and though her parents are torn they are on her side.
"I mean, personally I don't think anyone is just going to assume that we are honoring a passed loved one," the Redditor wrote. "[T]hey're just going to think of Ted Bundy."
Newsweek contacted u/cantnameakidtedbundy for comment.
Another pregnant woman went viral recently, but not because she was looking out for someone; she berated a young woman with an injury who refused to give her seat to her on a bus.
And one man allegedly pretended his baby-to-be didn't exist, angering his significant other and the internet.