Internet Rallies For Woman Who Got Delivery Driver Fired For Making Inappropriate Comments
Thanks to the pandemic, food delivery has become a mainstay. And, though it's a relatively safe practice, one woman said she got a pizza delivery driver fired. In a post created on Reddit's "True Off My Chest," the woman claimed the driver said unsavory things during a delivery. So, she complained.
"Last night I ordered a pizza as my boyfriend was out of town and I was feeling lazy. Older gentleman delivered the pizza and started saying things like 'are you wearing anything under your clothes? Do you live alone? Is anyone in your apartment? I like you, you're very sexy,'" she explained.
"Right at the end he tried to hug me and kissed me on the forehead. I was wildly uncomfortable and I kept waking up to car sounds in the parking lot, checking that it wasn't him. I slept with a bat. I do not like to rock the boat. I'm very non-confrontational."
Still, she reported the driver to DoorDash who reportedly said, "they are so sorry, there is a zero tolerance policy on that sort of behavior, and they have deactivated his account."
Despite feeling good she reported the man who "might've done something worse in the future to another woman," she "feels like trash."
According to Nerd Wallet, "60% of American consumers order takeout or delivery at least once a week with 31% of American consumers use third-party food delivery services at least twice a week." Regardless, Redditors think the woman did the right thing complaining about the man's comments because it might've been a dangerous pattern.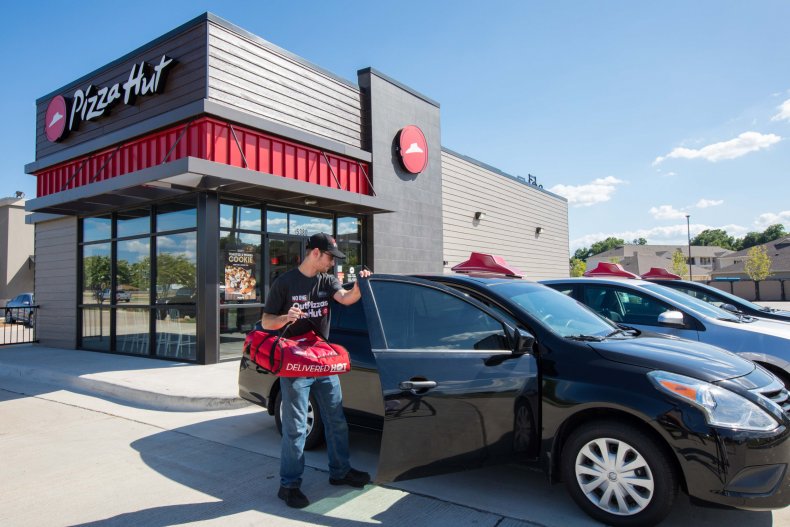 "Just think of it this way, You saved other women from going through the same frightening experience as you had or even saved a woman from getting raped or killed in the extreme. You did a good thing and shouldn't feel guilty," user PrincessBella1 wrote.
"Please don't kick yourself over the results, because they were the consequences of his actions and not yours. Think of it this way—if he hasn't acted inappropriately, there would have been no reason for you to call DoorDash to report the creepy behavior. This was a chain of cause-and-effect events, and his own actions lie at the very top, not yours," foxy_tales said.
Sociopathy-is-bliss_ added,"that's not your problem?????? if he needs his job that badly, then i guess he shouldn't be harassing and assaulting people at his job, yeah?"
"You did the right thing," c0ca_c0la stated simply.
The post garnered more than 3,000 comments and over 52,000 upvotes at the time of this post.