#ColoradoBorderWall Trends As Memes Flow in After Trump Claims We're Building a Wall in Colorado
After President Donald Trump declared Wednesday that "we're building a wall in Colorado," the internet was quick to respond. Both "#ColoradoBorderWall" and "#ColoradoWall" are trending on Twitter since the video of Trump was released last night. Because Colorado is a landlocked state and does not share a border with Mexico or Canada, many were baffled by the comment and quick to react and roast Trump for the geographical error despite his new claims that he was "kidding."
Colorado Governor Jared Polis, who shared The Denver Post headline on Facebook and Twitter, wrote: "Well this is awkward ...Colorado doesn't border Mexico. Good thing Colorado now offers free full day kindergarten so our kids can learn basic geography."
Several memes also expressed any Social Studies teacher's chagrin about Trump's comment.
Actor Zach Braff shared a viral photo of an 11-year-old boy mowing the White House lawn and captioned it "Is Colorado on the Border?!"
Journalist David Leavitt suggested this was all an effort to distract from other controversies that have trended in the past few days.
Some users provided revised maps of North America that would fit the President's promise of a border between Mexico and the United States. Democratic Coalition co-founder Scott Dworkin added, "We should at the very least have a president who knows Colorado isn't on the Mexican border." Another user offered, "Let me guess, New Mexico will pay for it?"
Some made jokes about the pointlessness of a wall in Colorado, expressing worries about other places that Trump may want to build a wall. Comedian Jessica Kirson tweeted "I hope we're not building a wall around Burger King." Another user joked: "This just in. *President Trump has requested funding for a border wall around the town of Mexico, Pennsylvania, stating he would 'rather be safe than sorry.'"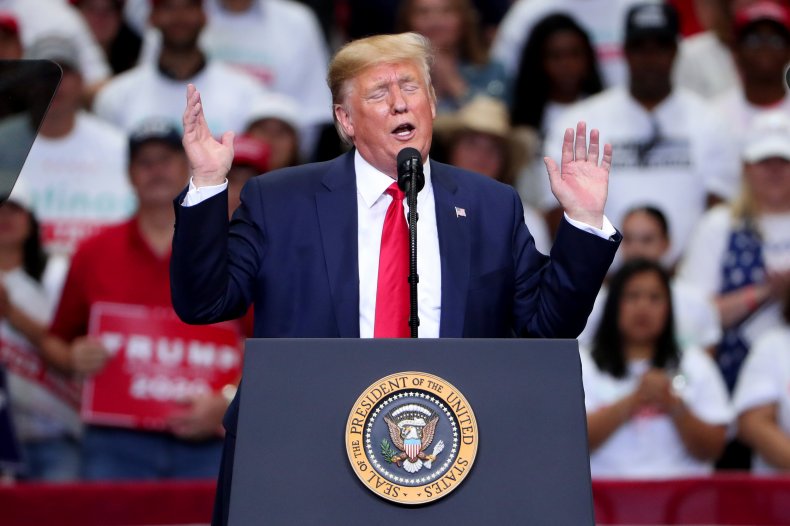 Producer Ken Olin suggested Trump receive advice from an elementary school geography student, "Everyone else KNOWS you believed Colorado was a border state until some 3rd grader showed you a map." Deep State Radio podcast host Emily Brandwin wrote, "Kidding? Did Trump think this was an open mic night?"
The Young Turks reporter Ken Klippenstein riffed on the coverage of the comment calling CNN's headline, which clarified Colorado's location, "an own on all of us."