Internet Favorite Salt Bae's Restaurant Under Investigation By New York City Health Department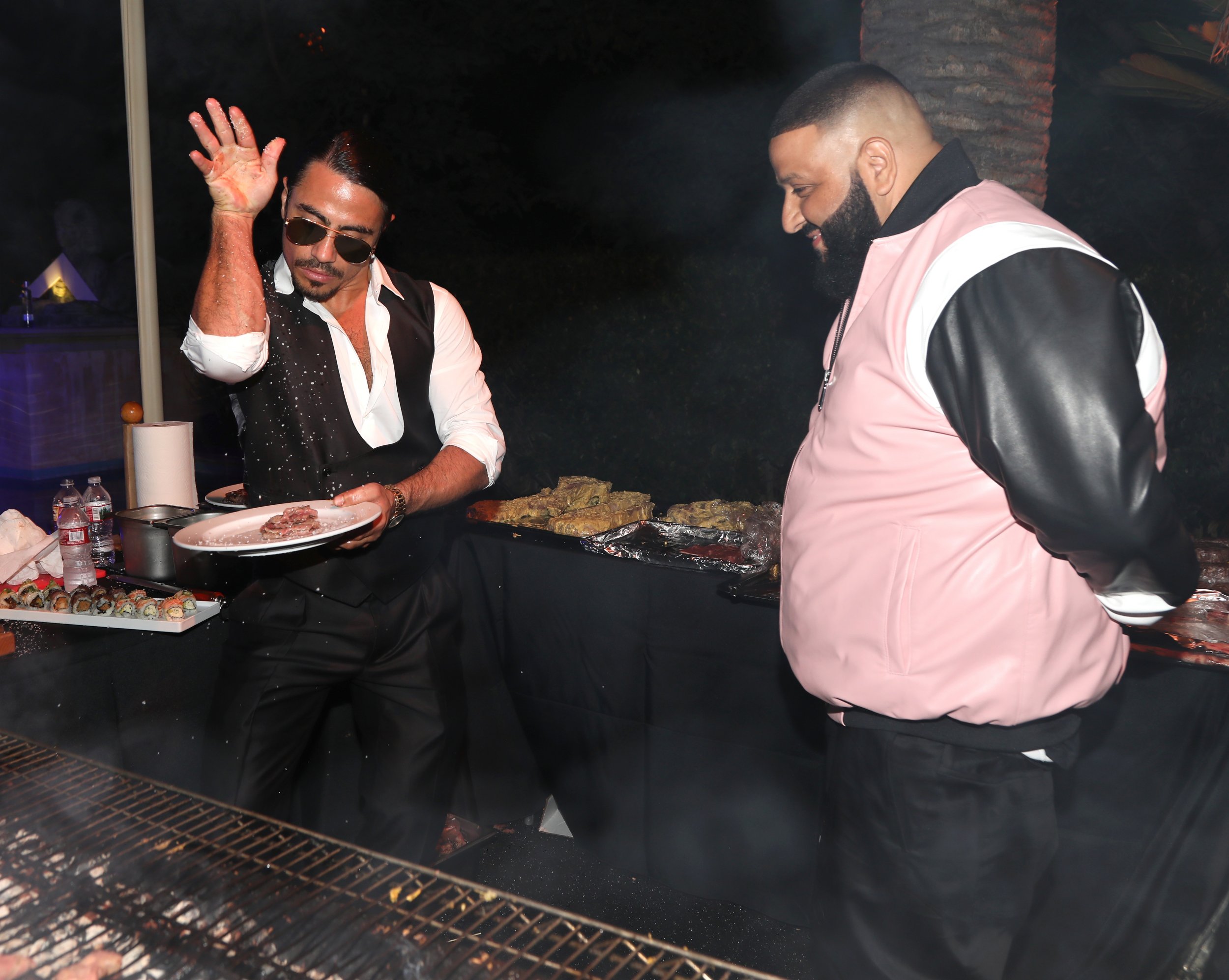 Salt Bae's New York steakhouse Nusr-Et might be in trouble with the city's Health Department because the famous sunglasses-wearing, salt-sprinkling chef has been singled out for handling meat without gloves on.
A Tuesday article on Eater said that chef Nusret Gökçe of the eponymous restaurant was not wearing gloves when preparing food at his restaurant in Manhattan. On Wednesday, a spokesperson for the Health Department told Newsweek, "We are investigating this complaint."
In an Instagram post from a "food adventures" user called "greyfishnyc," Salt Bae approaches the table sans gloves—but wearing his signature white tee shirt and shades—and proceeds to cut and touch a prepared steak. However, the New York Post reported that the social media sensation was seen wearing black plastic gloves in a Wednesday article.
The Health Department spokesperson said that relevant sections of the city's Health Code prohibit touching already prepared food with bare hands. Another section bans those preparing food from wearing jewelry on their arms or hands. Nusr-Et did not return Newsweek's immediate request for comment.
A separate video posted to Salt Bae's own Instagram on January 8 from his Miami-based restaurant shows him throwing meat patties onto a grill, also without gloves.
Gökçe has seasoned food for celebrities including actor Leonardo DiCaprio, DJ Khaled and Olympic gymnast Simone Biles. However, his New York City restaurant that opened earlier this month received scathing reviews from Eater and GQ.
The restaurateur and meat connoisseur became famous after posting a 36-second video of himself fancifully preparing meat in January 2017. Shortly thereafter, the internet made a meme out of Gökçe, and the video now has over 16 million views on Instagram.
"The shape of the meat and the taste of it starting from the top down is a part of me," Gökçe told NBC News in February 2017. "All of my feelings are coming from inside of the meat down to when I put the salt onto the meat."
According to the steakhouse's website, the restaurant has 13 worldwide locations including New York, Miami, Dubai, Abu Dhabi and several in Turkey.