Internet Shocked to Learn How Much it Costs to Give Birth in the U.S. in Viral Video
A new mom in California took to TikTok to reveal just how much it cost to give birth to her baby in the U.S. — with insurance.
"Holy sh*t you guys I just got our hospital bill from my baby's birth..." TikTok user @shannonmayor wrote in text on the video.
In the video that has now been viewed 7.8 million times, Shannon shares that while her portion of the bill was $250, her insurance covered over $50,000.
"Thank you insurance," she writes in text overlaid on the video.
Comments flooded in from around the globe sharing their surprise at how expensive childbirth is in the United States.
"you shouldn't even have to pay $250. america is a joke," one commenter wrote.
"I can't believe you literally have to PAY to GIVE BIRTH! What if you can't afford it? Do they put the baby back in or??," another wrote.
Others, though, shared similar experience with dealing with exuberant birthing costs.
"My daughter was in NICU for 2 months. Our final bill was about 1.5 million. We paid little over 1k," another parent wrote.
According to the census, in 2020 8.6 percent of people — or 28.0 million people — did not have health insurance at any point during the year. When visiting a doctor, patients with insurance are typically responsible for a percentage of the final bill and insurance covers the rest.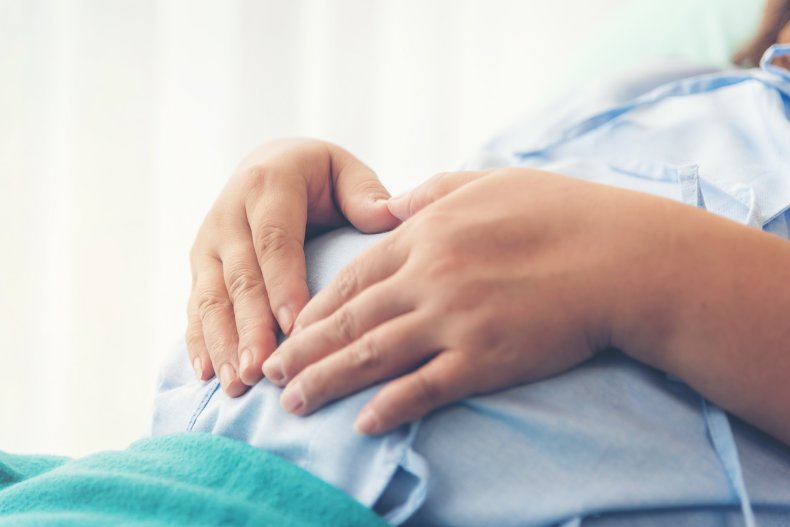 Shannon shared that she experienced a few complications during the birth of her child as well as him needing to spend some time in the hospital after he was born.
Newsweek contacted Shannon but she did not respond in time for publication.
In 2017, CNBC reported that it costs about 13 times more in America than the U.K. for a straightforward birth and about 15 times more for a complicated birth.
An even greater contrast occurred in Singapore last year when the country was actually paying people to have children to offset any financial concerns that came along with handling the Coronavirus pandemic, BBC reported.
In October, TikToker Zoe Laverne received backlash after selling "exclusive" photos of her newborn child to followers for $15, Insider reported. She said that selling the photos was a way to make money to pay for the birth as well as the neonatal care her daughter received.
Parents reported earlier this year that according to data collected by Fair Health, the average cost of a vaginal birth in the U.S. is between $5,000 and $11,000 in most states. For C-Sections the average price can be anywhere from $7,500 to $14,500.