Internet Sides With Dad For Not Telling Wife Kids Refused Adoption
A dad has been praised online after he did not tell his wife his children from a previous marriage did not want her to adopt them.
In a popular post on Reddit's Am I The A**hole sub, user ConnectTalk6388 explained his previous wife died six years ago when their children were 3, 5 and 6, and that he eventually remarried 18 months ago.
The Reddit poster added his new wife had brought up the possibility of adopting the children but explained his children did not want her to as they did not like the thought of "no longer having their mom's name on 'stuff.'"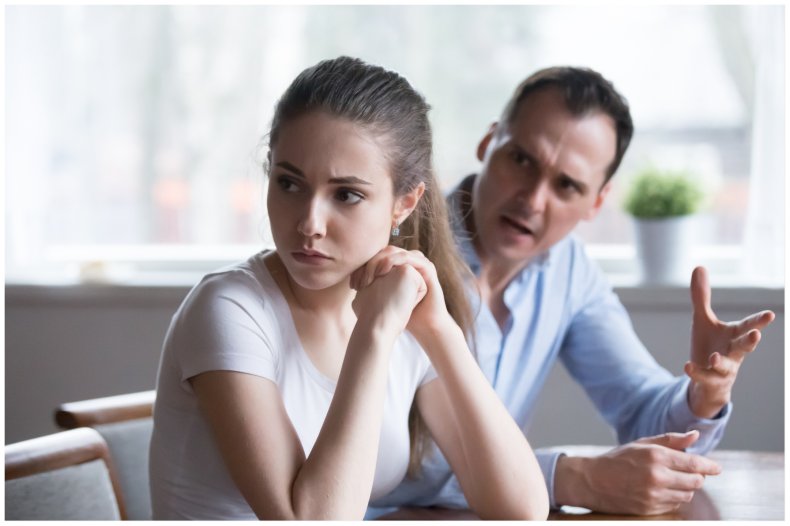 He later added in the post, which can be seen here: "I ended up telling my wife no and we discussed it for a while actually. She was upset but didn't push it. Then a few weeks ago her parents asked us about her adopting the kids.
"They said we all appear to get along really well and how sweet of a gift it would be to her and the kids. I said it wasn't something we were going to do. They ended up asking the kids afterward and my youngest was the one who said they didn't want to be adopted and I knew, which then got back to my wife."
The father continued: "She was pissed I never told her. She said she was never given a chance to see if we could figure out a way to do it that would make them happy. I said I didn't see any reason to talk them around. That they are allowed to feel that way.
"Her thinking we could convince them is part of the reason I never told her. I never wanted it to be something that needed fixing because there's nothing wrong with how they feel. I also figured it would hurt less.
"That coming from me at least we could have an adult conversation about it but she could feel like the kids were rejecting her. Her family said I should have told her and we should have worked on a solution with the kids together. I said no solution was needed."
The post generated a lot of interest. Since being shared on June 19, it has received some 6,120 upvotes and more than 1,590 comments.
Newsweek found the overwhelming majority of people supported the father, praising his supportive attitude towards the children and respect for their wishes to be respected.
One Reddit user whose comment was upvoted 11,900 times said: "NTA (not the a**hole) and you are absolutely correct. This does not need to be 'resolved' or 'fixed'. It needs to be accepted."
Another added: "NYA and this is a huge red flag that she doesn't respect your children and their consent, boundaries or respect them/ their wishes."
A third posted: "She doesn't need to know how they feel if their father is against the adoption. He's the parent, he said no. She evidently thinks it's OK to steamroll him too."
Newsweek has contacted u/ConnectTalk6388 for comment.
According to the Child Welfare Information Gateway, stepparents who want to become the legal parent to their spouse's children must understand they will be "fully responsible for them."
It added those who do want to adopt need the consent of both the spouse and the child's noncustodial parent, although some requirements vary from state to state.