Internet Slams Client Who Erased Payment Info, Still Sent Work: 'He Didn't Think I'd Stop'
A Reddit post has gone viral after a freelancer claimed their client removed their payment information but was still sending work. After some time, the freelancer stopped working, and said the client said "he didn't think" the freelancer "would stop working."
The post was shared by Redditor u/Aevoran to the subreddit r/antiwork on January 20 with the title, "As a freelancer, client removed his payment info from our weekly billing agreement. I stopped work. He said he didn't think I would stop working."
The original poster (OP) said the situation occurred around six months ago. The client removed their payment information and also paused the contract through software.
"Of course, he is still emailing me work, having discussions, etc. saying there was an issue with his card," the Redditor revealed.
The OP said they "went with it for a couple of weeks." However, when nothing changed, they stopped working.
The Redditor continued: "After about a week, he said he didn't think I'd stop working and somehow magically his card started working again. People will stiff you no matter what you do or who you work for."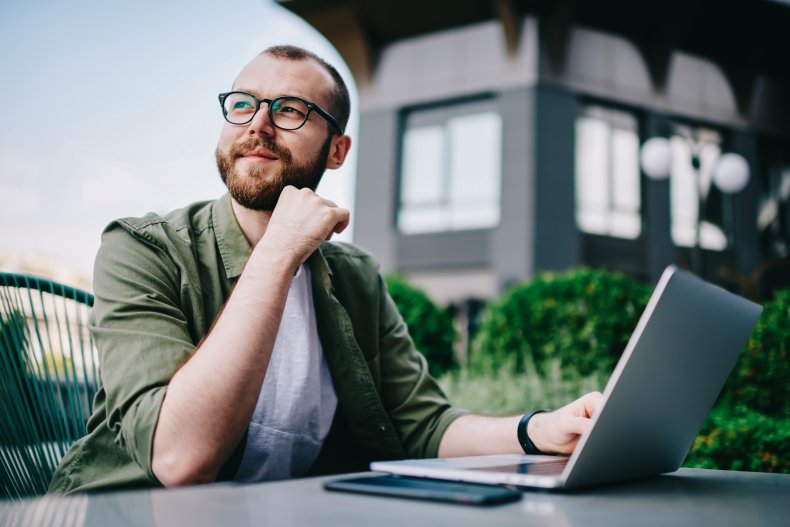 According to Statista, there were 59 million freelance workers in the United States as of 2020. Glassdoor reported the average salary for a freelancer in the country is $52,417 a year. However, it varies anywhere from $27,000 to $103,000 a year.
The post has been upvoted 13,000 times so far in just six hours. Viewers don't seem to condone the behavior of the client by any means.
One Redditor commented on the supposed choice of words. "'Didn't think I'd stop working' doesn't sound too bright," they said. "I guess he thought you were in it for the fun."
Other people had advice for the OP in the situation, and they didn't hold back. "Fire this client," a Redditor said, which garnered 5,000 upvotes.
"Apply the a**hole tax," another user advised.
Some have had their own experiences in similar situations. "As an independent contractor, chasing money is such a nightmare sometimes," a user wrote.
One Redditor encouraged the OP to get the back pay they are owed, and "next chance you get, change the arrangement to being paid in advance...Just in case there's another problem."
A Reddit user simply stated, "You don't pay me, I don't work. Quite a simple concept."
A user said, "Good for you" to the OP, adding, "If you don't take your money serious, what makes you think someone else will?"
One user brought up their own point. "When my card stops working, I figure out why immediately so I can pay my bills," they said.
"That's disgusting," someone else said about the situation.
Newsweek reached out to u/Aevoran for comment about the situation, who said, "As I had worked with this client for around six months, I gave him the benefit of the doubt initially. When he dragged his feet, I stopped working. That sort of boundary is important to have, for anyone, but especially freelancers."
Updated 01/20/2022, 4:24 p.m. ET: This story has been updated with a statement from Redditor u/Aevoran.