Internet Slams Dad-of-3 Only Leaving Inheritance to Stepson: 'Wrong'
Inheritance is a frequent source of tension and arguments when a family member dies, whether someone was expecting something they didn't get or felt entitled to something different.
One story shared on popular discussion site Mumsnet has left people shocked after a man left everything in his will to his second wife and stepson, leaving nothing to his two daughters from a previous marriage.
In the now viral post, it was explained: "The man has two daughters from his first marriage. He re-marries a divorcee who has a 2-year-old son. His girls are around 8 years old at this point. They all have a happy upbringing, the man is close to his girls and treats his stepson as his own. His second wife does the same with her stepdaughters.
"Fast forward to today. The daughters are both happily married to very wealthy men, want for nothing. The son is also happily married, not as wealthy but has a mortgage and his own home, is in a good job, enjoys holidays abroad, etc."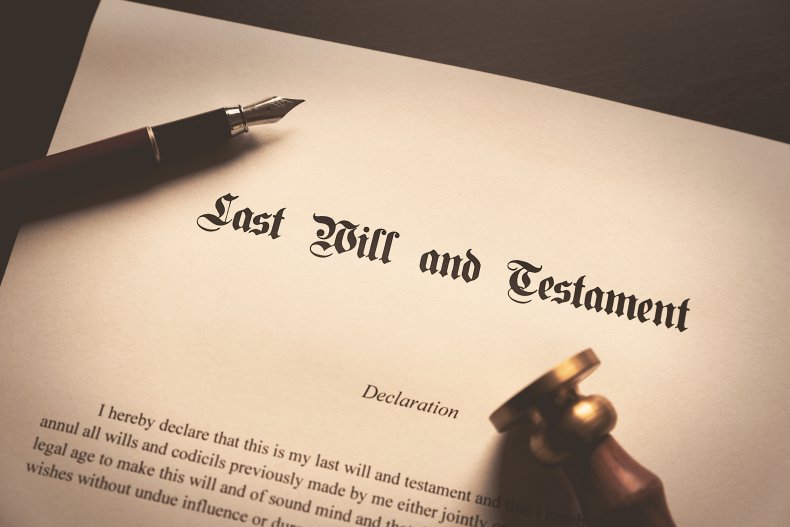 Following the man's death, his will was actioned and he had left nothing to his two daughters, instead leaving everything to his second wife and her son. Asking for opinions, the Mumsnet user asked if the daughters should have inherited something—despite the fact they are now wealthy.
The 2019 Survey of Consumer Finances (SCF) reported that the average inheritance received in the U.S. was just over $110,000 for middle-class families. But research from the 2017 Natixis U.S. Investor Survey found that while 68 percent of young people expect some form of inheritance, only 40 percent of their parents reported they were planning on leaving one.
"He was wrong," wrote one commenter on the post. "It should have been worked out equally." Meanwhile, another Mumsnet user said: "I think inheritance is really often not about the money. I would be very hurt if my father had not left me anything and had left it to siblings."
"People really should discuss these things ahead of time. So much hurt is caused by mismatched expectations," said one commenter. "This man obviously feels [his] wife and stepson need the money more but didn't consider how being completely disinherited would feel for his daughters."
"It's the nasty surprise that must hurt. If he had had an open discussion with them when making the will, this could have been avoided," said another Mumsnet user.
In a 2021 poll by Gallup, it was reported that only 46 percent of U.S. adults have a will that describes how they would like their money and estate to be handled after they die. Some 55 percent of white adults reported having a will and 28 percent of non-white adults have a plan for after their death.
Earlier this week, the internet backed another person sharing concern about how inheritance was split after the father opted for a 55/45 split to account for grandchildren between two brothers.
If you have a similar family dilemma, let us know via life@newsweek.com. We can ask experts for advice, and your story could be featured on Newsweek.