Redditors came together to bash an employer after one user detailed the nightmarish interview that led to the withdrawal of their application and removing themselves from the company's consideration altogether.
In a viral post boasting nearly 17.8K votes and over 600 comments, u/Fuzzy-Exchange9045 said they withdrew their application after an interviewer wouldn't turn on their camera, said they did not read the applicant's resumé and refused to divulge the pay range attached to the position they were interviewing for. u/Fuzzy-Exchange9045 added that the interviewer asked questions like: "Will you leave us if you get another job?," and justified the inquiry by saying that "the last girl did."
Including a screenshot of an email they sent the employer following the interview, the Redditor revealed that the interviewer's behavior led them to seek employment elsewhere.
"After reflecting on yesterday's interview, I have decided to withdraw my candidacy for the [redacted] manager role," they wrote to the employer. "I noted a distinct lack of professionalism and transparency during the interview. I have no desire to put myself in such an environment and would like to be removed from future consideration."
u/Fuzzy-Exchange9045's thread, posted in Reddit's r/antiwork, is yet another example of potential employees sharing their job interview horror stories on the widely popular subreddit. Recently, Redditors have shared stories about terrible interviews resulting from employers over-hiring and over-firing during the holidays and yesterday, users slammed an interviewer who allegedly told a potential employee's current employer that they were quitting and joining the interviewer's company.
However, Dr. John Sullivan, a professor and corporate speaker and advisor at San Francisco State University says that shady interview tactics are the quickest way to lose potential employees.
In an article published in April, 2021 and titled "Stop Treating Interviewees Like Adversaries By Increasing Interview Transparency," Sullivan wrote that "most organizations seem to enjoy making their interviews highly stressful," but noted that "unnecessary stress hurts interviewee performance," and that "increasing transparency reduces most candidate stress."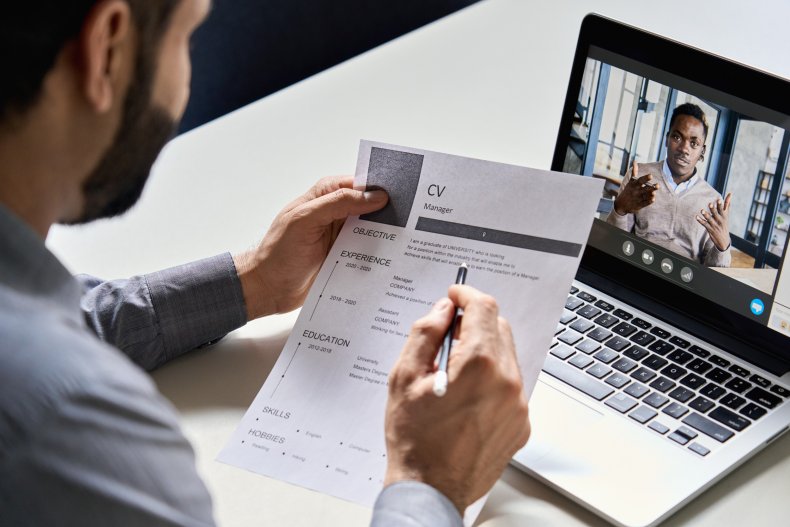 Sullivan added that "failing to provide 'interview transparency' means that the high uncertainty levels created by your interview process unnecessarily create significant amounts of anxiety and candidate stress." He also provided a list of ways employers can increase interview transparency and alleviate the stress of interviewees that included explanations of how specific companies hire specific candidates, including information about salaries and potential compensation and clarity about expectations for the interview, and any communication afterward.
According to u/Fuzzy-Exchange9045, there was little transparency during their recent job interview, sparking other Redditors to take out their frustrations on the allegedly ill-prepared interviewer.
The post's top comment, which has received 3.5K votes itself, pointed out that one of the interviewer's questions comes with an obvious answer.
"Will you leave us if you get another job?," u/RaceOfBass wrote, with a hint of sarcasm. "Well, conventionally that's how it works, yes."
u/SavagePlatypus76 wrote that employers struggle to understand that many employees' main motivation is compensation and acknowledged a suspected sense of entitlement.
"Some of these employers are incredibly entitled. Like the world owes them loyal labor that will stay with them forever," they commented. "I am not a dog, I am a mercenary and I go where my fiscal and ethical requirements are met."
Another Redditor, u/i_just_had_too, wrote that they are honest with employers about their intentions to leave after a couple of years, and echoed the money-driven sentiments of u/SavagePlatypus76.
"I straight up told my last interviewer that if you look at my LinkedIn I stay for about 3 years, and that my main motivators for employment ... is money and new challenges," they wrote. "My previous manager, when I gave my two weeks, got me a counter offer that was good, but not good enough. He also mentioned that 'money wasn't the most important thing' to which I replied 'Yes it is, I've got bills, hobbies, and things to take care of.'"