Internet Slams Former Wendy's Employee Who Filmed Cockroaches in Kitchen
A former Wendy's employee posted a video of alleged cockroaches present in the kitchen area at the former restaurant where he worked. But rather than get praise for showing customers the working conditions, he received backlash.
The seven-second video, which has been viewed over 556,000 times, was posted by a user named Ace and featured a quick panning of a kitchen sandwich station with what looks like a plethora of roaches or some other kind of insects infiltrating the vicinity. Viewers can clearly see numerous condiments in the video, mere inches from the infestation.
"Right where y'all sandwiches are made, roaches falling out," the overlay text of the video said.
The video was allegedly taken at the now-former employee's restaurant in Wilmington Island, Georgia.
Despite the conditions, however, the internet was quick to slam the former employee. Many people wondered why, instead of taking a video of such conditions, the employee didn't just clean up the workstation once he saw the infestation.
"How about you clean it up?" one person replied. "You work there it's your job to clean."
"[I]t's not Wendy's it's the people who work there," another said.
"[I] work for 7.75 an hour and would SCRUB this even on my first day," another person commented.
Ace claimed in the comment section of the video that he recorded the footage in his second week on the job at the location.
"All y'all talking bad it was my 2nd week and I got fired because of this video this is years of not being cleaned," he claimed.
He received a few comments of support.
"Roaches is an exterminators job not a sandwich artists job," one person commented. "Wendy's is a big chain. It's the GM's fault and Dms fault."
"[E]verybody is haters," another said in Ace's defense. "NOBODY IS CLEANING IT IF YOURE A NEW EMPLOYEE."
Working conditions and wages are commonly brought up in regard to fast food restaurant employees. In terms of conditions, one state—California—has made headway toward improving minimum working standards for all industry employees statewide.
According to The Counter, a union-backed fast food regulation bill known as the Fast Food Accountability and Standards Recovery Act (FAST Recovery Act), would guarantee that the state's 500,000-plus fast-food employees could negotiate with franchise owners and corporate giants.
If the FAST Act passes the state senate, a Fast Food Sector Council would be established and meet with employees every three years "to negotiate and recommend industry-wide minimum standards concerning pay and working conditions like safety and training." That includes a five-member appointed body of state agency representatives who would handle issues related to labor, health and workplace safety.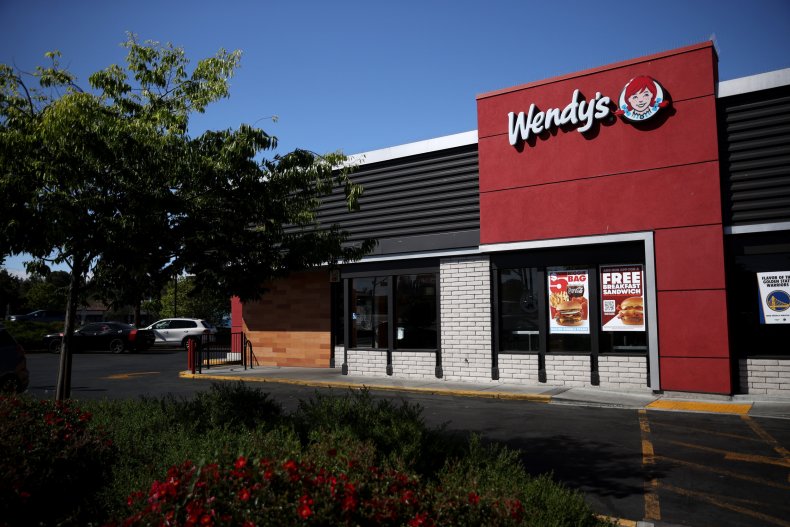 The American Customer Satisfaction Index, as stated in its Restaurant Study 2020-2021, named Chick-fil-A as the best national fast-food restaurant. Criteria included layout and cleanliness, but also took food accuracy, variety and quality into consideration.
Newsweek reached out to Wendy's corporate headquarters for comment.