'So Rude': Internet Slams 'Insta-Mom' for Asking Child To Move Out of Photo
A mom has been slammed online after asking a child to move out of the way so she could take a picture.
In a now-viral post on popular discussion site Mumsnet, another mom who was on an Easter trail with her children shared the story.
Mumsnet user Quirk1 wrote: "We're on an Easter trail. I get that for lots of people it's all about the photos. My son is busy 'trying to read' a sign when an Insta-mom comes up, kids in tutus, bends down to my son, and tells him to get out of shot. [She] didn't even look for a parent or whatever."
The mom explained she removed her son from the woman's shot, but was shocked by the event and asked if she was in the wrong to be upset.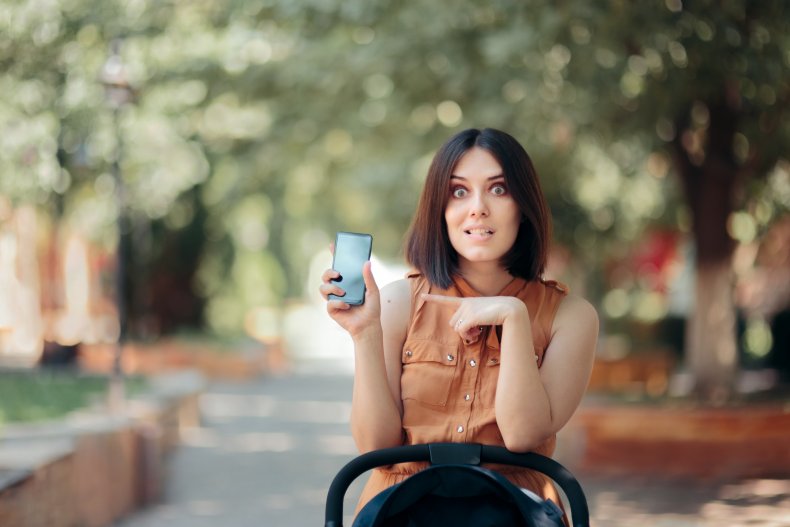 In 2021, Security.org looked into the social media habits of 1,000 parents in the U.S. Research found that 75 percent of parents shared pictures, stories and videos of their children on social media and more than 80 percent of parents used their children's real names online. Meanwhile, around 1 in 4 parents admitted to having their social media settings open to public viewing so that anyone online can see their posts.
The multibillion-dollar influencer market online is filled with niche groups—from fashion and beauty gurus to travel bloggers, health-focused fitness influencers, and family bloggers. With more than 800 million active users monthly on Instagram, by 2023 it is predicted that there will be more than 1.2 billion users on the photo-sharing site.
With hundreds of comments, Mumsnet users condemned the woman's behavior. One user wrote: "If she wanted a turn without anyone else there in a public place she should have waited for it. It's so rude to expect kids to stop their fun and move out of your way."
Another commenter said: "Unfortunately social media has given some people an overinflated sense of their own importance."
"Sorry but I think if you go to a busy Easter trail at Easter you have to expect there might be people in the background of your photos," said another Mumsnet user. "Expecting anyone to move for you is completely entitled."
A 2021 study by Social Media and Society looked at the impact of Instagram's mommy blogger content on other mothers and their feelings of self-efficacy. The study suggested that since the rise of social media, more mothers are gaining parenting information through social media and internet channels than ever before. Researchers hypothesized that motherhood blogging is reconstructing the social image of motherhood, putting pressure on moms to reach an unattainable "picture-perfect" expectation of parenting.
Notably, mothers who reported receiving at least some of their parenting information from online sources scored markedly lower on a self-efficacy survey than those who did not get parenting information from the internet.
"[It is] a shame that so many people these days see their whole lives through a camera," said one Mumsnet user. While another wrote: "Social media has a lot to answer for... just enjoy the moment rather than trying to portray the perfect life."