Internet Slams Kim Kardashian for 'Tone Deaf' Advice About Work Ethic
Kim Kardashian is facing backlash for comments made in a recent interview. Many people thought the reality star's recent statements were "tone deaf."
When sitting down with Variety, Kris Jenner, along with her three eldest daughters Kim, Khloe and Kourtney, spoke about their new Hulu series The Kardashians along with other topics ranging from business to relationships.
One topic, however, had people on social media talking. Kim explained her advice for women working in the business industry saying, "Get your f***ing a** up and work. It seems like nobody wants to work these days."
On Twitter, people slammed Kardashian for her work ethic comments.
"I'm gonna need Kim Kardashian to never address working women ever again," @bianca_michele_ wrote.
"If all women had full-time childcare, multiple support staff, and people to handle the tasks of daily life for them, they could 'get off their a**es' and accomplish as much as @KimKardashian. does in a day. This isn't the "best advice." It's privileged #girlboss toxicity," said @abrabelke.
@JordynBerg stated, "Ah yes, tell us how to work. tell all the women out there who don't have five nannies, financial stability gained from the work of others, familial wealth, two personal assistants, easy access to a trainer/nutritionist, how to succeed in life. it's our work ethic, huh? got it."
@maaadsky wrote, "The kartrashians are so unbelievably tone deaf. We are working Kimberly, we just weren't born with a silver spoon in our mouths and rich parents. I don't want advice on how to be a business woman from women who were born with advantages that I do not and will not ever have."
The backlash didn't let up with hundreds of tweets pouring in by the minute.
"so many people get up and work hard every single day and will never be able to get even a fraction of the luck or opportunities that kim kardashian has. what a weird take..." @mehruss tweeted.
"I'm so sick of rich people thinking they got to where they are because they work harder than other people. This person has probably had an assistant since before she could legally drink. She had money to try and fail with. She's never had to worry about paying rent," wrote @CandiceAiston.
"It's easy to work hard when you work for pleasure rather than survival, when you're free to take a vacation or a mental health day whenever you like, without the worry of losing your home, or going hungry, or losing your children because you can't provide for them," @adamson_wood explained.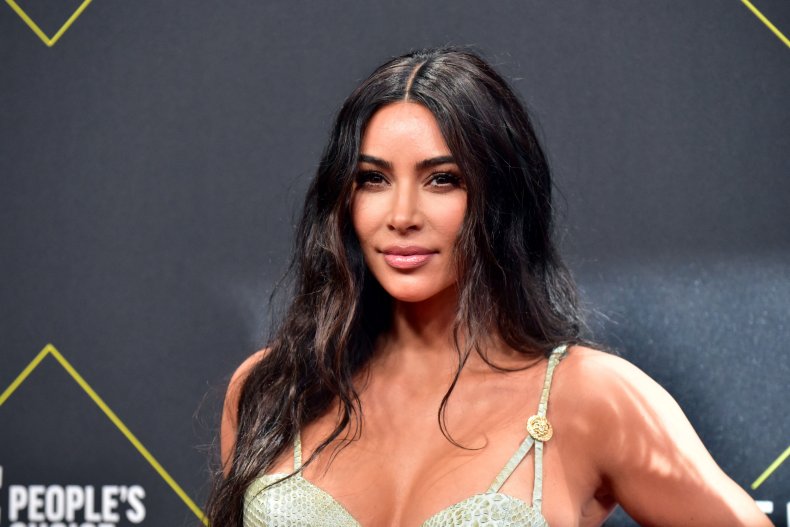 Newsweek has reached out to Kardashian's reps for comment.