Man Ditching Best Friend's Party Due to 'Shallow People' Blasted Online
The internet has slammed a 27-year-old man who told a pal that she should be embarrassed over her "shallow" friends.
In a viral post shared on Reddit's Am I The A**hole (AITA) page, user chabxuabs explained he had been severely overweight growing up but that he recently lost about 75 pounds. His best friend Annie, 27, had been a supportive gym buddy.
According to the U.S. Centers for Disease Control and Prevention, the obesity prevalence in the United States was 41.9 percent in 2017. The number of obese people in the U.S. increased from 30.5 percent in 2000.
The man said he had not met Annie's friends since January but was invited to her party where they would be. Those friends, he said, had always ignored him. But, when he posted a gym selfie, Claire, one of Annie's friends, slid into his DMs (direct messages) and said she was taken aback by the change before she asked for his Snapchat.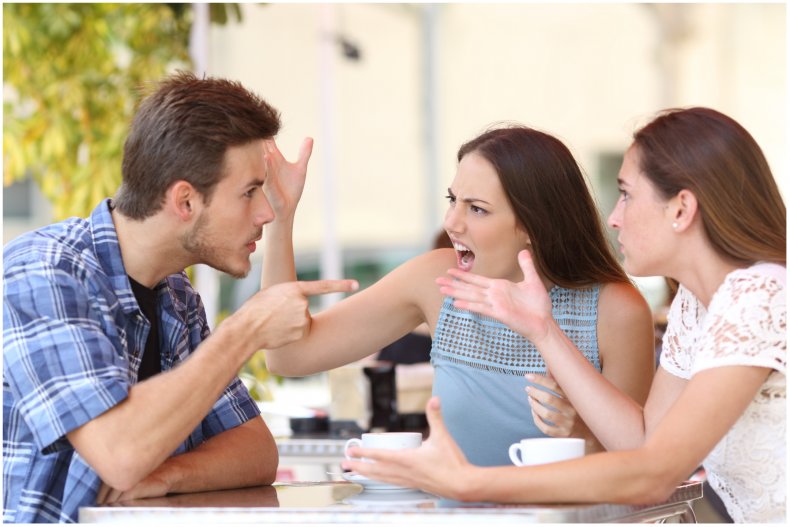 He decided to go to the party and wrote: "As I'm talking to Annie the friend that dmd me walked up. She said how great I looked and asked why I never gave her my Snapchat. I said because I don't deal with shallow people."
The Reddit user said the woman excused herself and that Annie followed her.
He added: "Annie came back furious. Saying she talked to her friends and they all felt embarrassed. I said they should be. Because they are shallow. Annie got all offended and said I'm being a dick. I said she is far too good of a person to have these type of friends and she should be embarrassed.
"She asked what I meant. I said she has shallow friends who treated her 'best friend' like a ghost for a decade. But now I'm supposed to give them my attention? That she is a shitty friend to me to have kept these friends."
The man said Annie started to cry and commented that he used to have a better personality before branding him a "d**k."
He continued: "I said 'maybe I am, but better than being part of a shallow friend group.' And I left the party. Annie's sister, who I am close with, called me today. Saying that Annie is upset and felt like she lost her best friend. But that I said some shitty stuff and need to apologize."
The post attracted 5,900 upvotes and more than 1,700 comments since it was posted on Wednesday. While many people sympathized with the man to some degree, most of those who commented on the post slammed him over his behavior towards his friend.
One Reddit user, whose comment was upvoted 11,900 times, said: "YTA (you're the a**hole). Sorry you were fat and felt s**t upon growing up, but in this scenario, you're 1) being rude as f**k, 2) acting smug and cool because you've lost some weight, which I doubt younger you would approve of and most importantly 3) doing a disservice to a person who's been a very good friend to you for much of your life and essentially telling her it's okay for you to act like an a**hole at her party because her friends, people she presumably likes, all suck.
"Sorry mate, good luck on your fitness journey and I hope you can do as much work on your interior as you are on your exterior."
Another Redditor wrote: "Of course, OP (original poster) is the a**hole here. Is some of it justified? Maybe, but that's not a reasonable way to comport yourself at a party hosted by someone you claim to care about.
"Literally all anyone did in this story was chat with OP and compliment him, these are people he admits he doesn't know well - all friends of a friend - and whom he hasn't seen in almost a year. This is so clear-cut YTA, I can't believe people think otherwise."
While a third posted: "Currently he (OP) is the one who thinks that fit, good-looking people can do or say whatever they want. For me YTA."
Newsweek reached out to chabxuabs for comment.